Welcome to the Music Department
---
We firmly believe that music plays an important part in the education of the whole person and so the opportunities for group interaction, individual thinking, creativity, appreciation and the development of personal skills are promoted regularly in lessons throughout Key Stage 3 and 4 (see links for further details).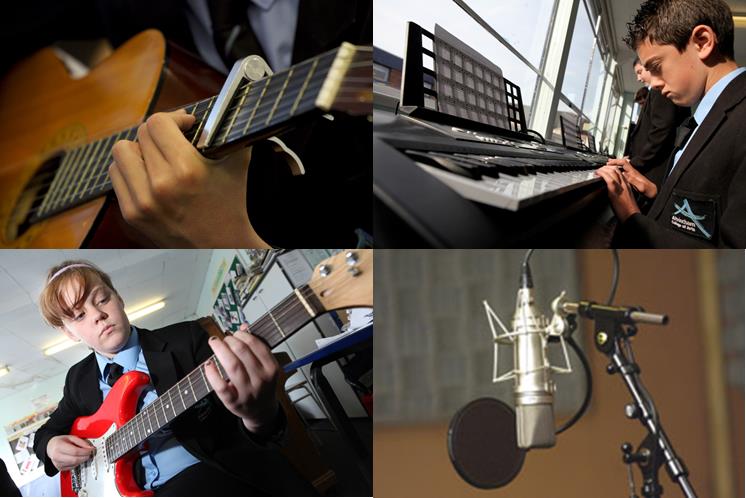 Meet the Music Department
The department team consists of two permanent members of staff. These are:
| | |
| --- | --- |
| Name | Title |
| Mr A Calderbank | Head of Department |
| Mr J Wilson | Teacher of music |
The National Curriculum requires students to listen to music analytically as well as appreciatively, to learn and perform music, and to understand the language of music using their own knowledge of music to be creative.
These over-riding aims are addressed in each unit of work.
Music is also a specialism, and so students have the opportunity to specialise in a chosen instrument through the individual lessons scheme, and they can also share with other students who are committed to increasing their musical skills by taking part in the extra-curricular music groups such as the choir, band or any other of our musical ensembles.
Naturally a meaningful study of music can lead to students gaining a GCSE in this subject.