Welcome to the Computing & ICT Department
---
Through the curriculum in the Computing and ICT department we will encourage learners to understand and apply the fundamental principles and concepts of Computer Science. These will include abstraction, decomposition, logic, algorithms, and data representation and will be explored theoretically and through practical experience by designing, writing and debugging programs to solve problems. The creation of programs will require students to think creatively, innovatively, analytically, logically and critically. In addition to this we will encourage learners to understand the components that make up digital systems, and how they communicate with one another and with other systems; the impacts of digital technology to the individual and to wider society and how to apply mathematical skills relevant to Computer Science.
Our Computing Department here at Altrincham College is passionate about delivering a high-quality computing education which ensures that students know how computer systems work and how they can be desig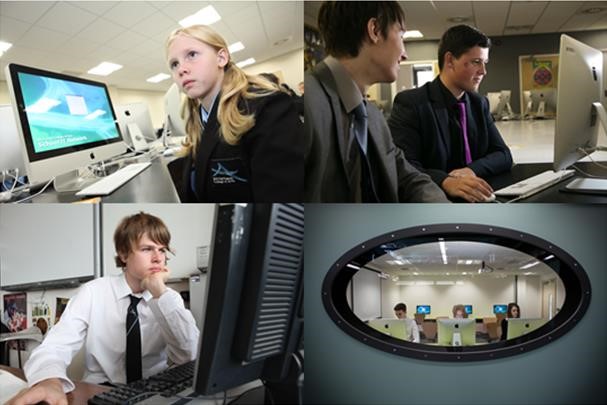 ned and programmed.
Developing a strong understanding of computing is of paramount importance, as it ensures that our pupils become digitally literate – able to use, and express themselves and develop their ideas through, information and communication technology – at a level suitable for the future workplace and as active participants in a digital world. Throughout KS3-5 our students will develop an understanding of the key principles of Computing, with a core focus on how digital systems work, and how this knowledge can be put to use through the use of programming skills and knowledge.
Meet the Computing & ICT Department
The department team consists of two members of staff. These are: