Applying to University

Year 13 students who aspire to further their education by applying to university, receive 1:1 support from Mrs Court, UCAS Adviser, throughout their time in the Sixth Form.
The research and application process may seem daunting, but our staff are on hand to assist students every step of the way. We advise students of the following:
---
Research:
Make sure you have thoroughly researched every aspect of the course before making your decision.
Visiting a university open day is a fantastic opportunity to find out what university life is like. Exploring the campus, meeting academics and current students and attending subject talks will help students to decide if (and which) university is right for them.
The UCAS website is full of information and resources to aid students (and parents). Their course finder tool allows users to search through over 500,000 university and college courses.
The LRC in the Sixth Form is home to hundred's of university prospectuses and other resources to aid our students' research.
---
Personal Statement Writing:
Students are asked to begin writing the first draft of their personal statements as early as possible; before or during the summer before starting Year 13.
Make sure you give yourself plenty of time to write your personal statement; it's a formal, academic piece of writing and most students find it challenging. Mrs Court and your form tutor will provide feedback and guidance on each draft of your personal statement, before it is approved by Mrs Brennan, Head of Sixth Form.
What do I need to include?
Reasons for choosing the course
Suitability/understanding of the course
Career Aspirations
Work and voluntary experience
Skills and abilities
Extra-curricular activities and other interests
---
Advice from our students:
"Start working on your personal statement over the summer of Year 12 and have a 1st draft ready for September." Iraj
"Don't be disheartened if you're asked to re-write your personal statement – it can take 10 drafts to get it right!" Dalia
"Having extra-curricular activities to talk about will give you the edge over other applicants." Lara
"Make sure you visit all 5 of your university choices." Bob
---
Information for parents
---
Applying to Oxbridge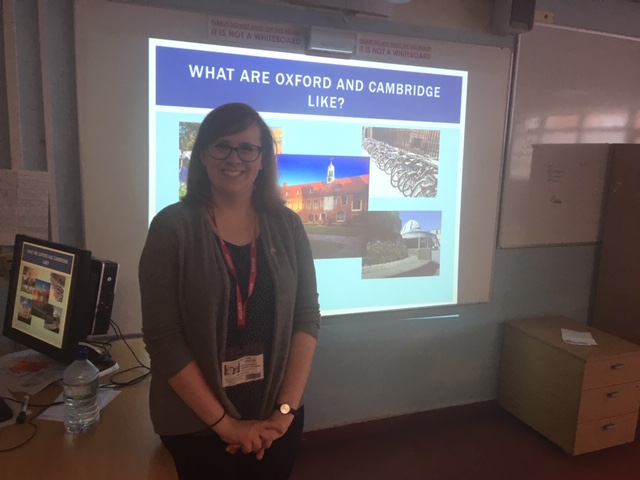 Students who aspire to apply to the universities of Cambridge and Oxford are fully supported throughout the process. In addition to hosting talks from university representatives, Altrincham College is a registered Cambridge Assessment Admissions Testing Centre, meaning that students can sit entrance exams for both Cambridge and Oxford universities at school. Students receive 1:1 guidance with their application, along with practise interviews with teaching staff and the Senior Leadership Team.
We advise students to thoroughly research course choices and the admissions requirements. Typical offers are:
Cambridge -- A*A*A (Science) A*AA (Art)
Oxford -- A*A*A (Science) AAA (Art).
Remember that the 15th October application deadline for Oxbridge is much earlier than the main UCAS deadline.
If you are interested in finding out more information about the University of Oxford, please view the 'Oxford Explained' presentations at the bottom of this page. This information is correct as of February 2022. For full and up to-date information, please visit: www.ox.ac.uk/admissions/undergraduate
---
Lots more information about applying to university can be found in the documents attached to the bottom of this page. If you have any queries, please email Mrs Court. Students are also advised to check individual university websites and prospectuses for details, but in addition, the following websites can be extremely useful:

"The official website for comparing UK higher education course data"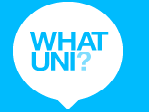 "All you need to find the right uni! FREE, COMPREHENSIVE AND STUDENT LED"

"Providing you with a comprehensive university and college open day directory"

"Helping you compare establishments so you can decide what Uni should to go to"

"The Independent UK University League Tables & Rankings 2015"