Joining us this September?
Altrincham College's high achieving Sixth Form provides students with a wide range of both academic and vocational courses, in subjects such as: Psychology, Law, Business, Sociology, Sport, Fashion, Media and many more.
Students benefit from small class sizes and fantastic facilities in a purpose-built sixth form centre. In addition to first class teaching and learning, our post-18 provision is second to none, with students benefiting from 1:1 guidance on Higher Education and Apprenticeship options.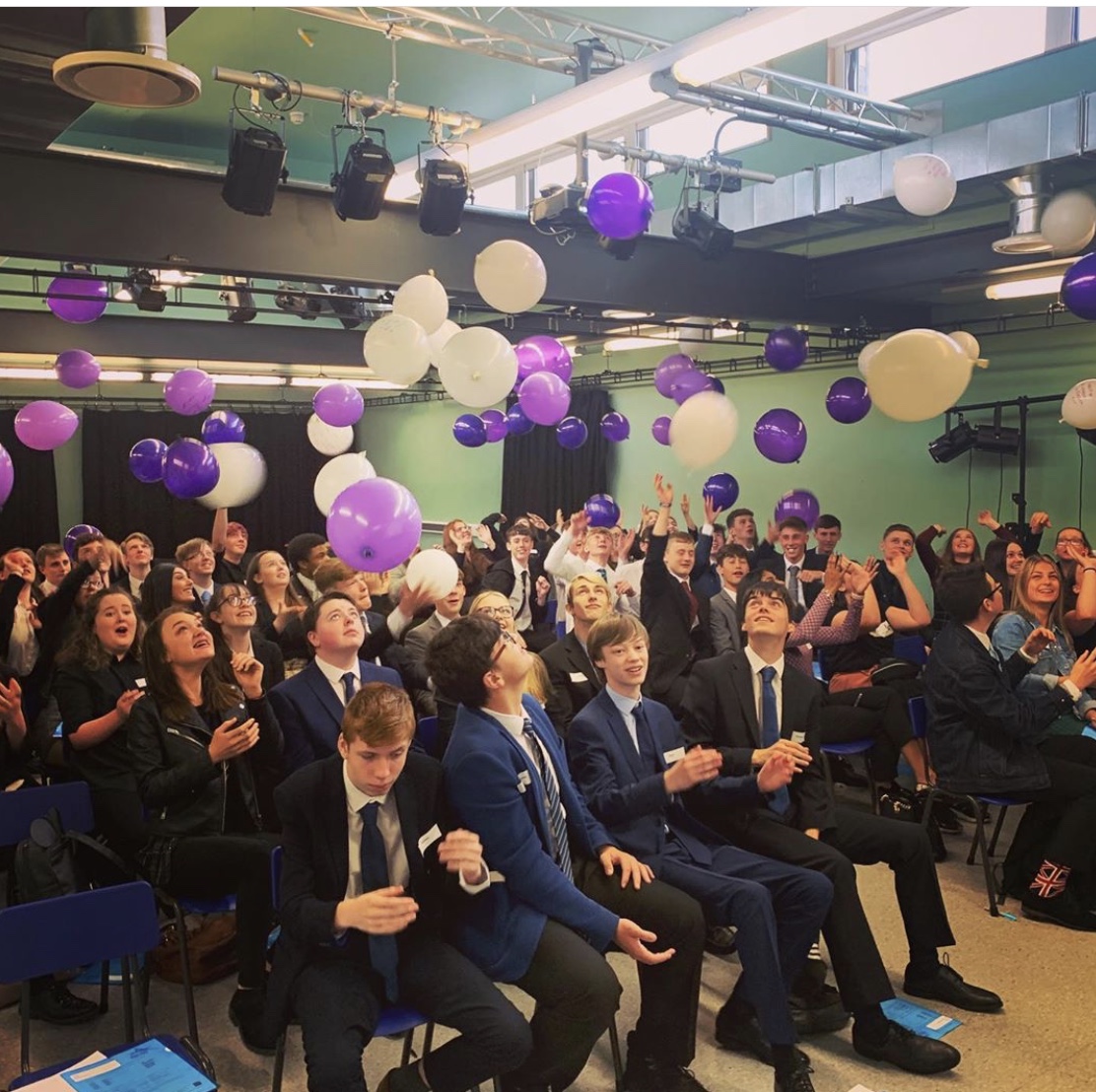 It's not too late to join us! For more information about our courses and entry criteria, please contact us on 0161 980 7173 or email Mrs Brennan, Head of Sixth Form. Alternatively, please download an application form and return by email to Mrs Pearson, Sixth Form Administrator. Once your application has been received, you will be invited to attend a short interview at school to discuss your subject choices.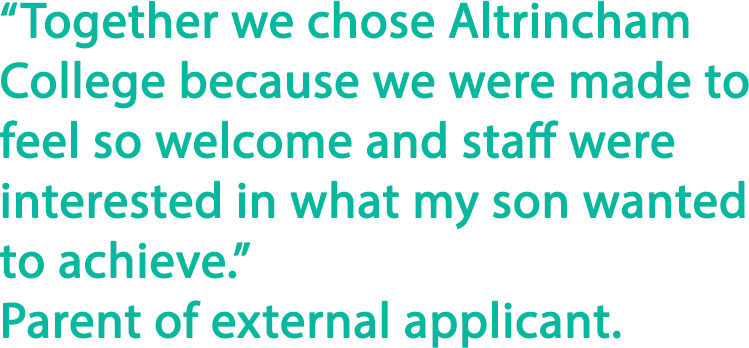 All applicants, internal and external, are invited to join our Sixth Form Taster Day. This is a fantastic opportunity to find out what life in the Sixth Form is really like. This full day of activities starts with a welcome from our Head of Sixth Form. Students are given an individual timetable, allowing them to attend sessions on the subjects for which they have applied. Lunch and refreshments are provided in the Sixth Form Cafe. It's a fun and insightful day and fantastic opportunity to get to know staff and form lasting friendships with fellow students!
Enrolment
The majority of students will have been made a conditional offer, subject to their GCSE results. Internal students will be enrolled on GCSE Results Day and external students are required to bring their GCSE results to school on the following day, as confirmation that they have achieved the entry requirements to study their chosen courses.
A copy of our Sixth Form Admissions policy, outlining the entry and course criteria can be found here. Students will be given an enrolment pack with information regarding the start of term, the Home-school Agreement form, dress code and contact detail forms to complete.
What do our students love about their Sixth Form?