Welcome to the Mathematics Department
Nature is written in mathematical language.
— Galileo Galilei, Italian astronomer, physicist and engineer
Mathematics is the poetry of logical ideas.
— Einstein
Read our latest Maths Newsletter here
Here at Altrincham College, we aim for all pupils to feel that sense of understanding, regardless of their starting point; learning something new that they didn't know yesterday. Mathematics is not just about numbers, algebra and problem-solving, but about exploring new ideas and creating connections between areas we know and discover. Maths is all around us, from the numeracy we use day to day, to the beauty of nature. Enhancing our STEM skills is important as we will always have STEM with us. Some things will drop out of the public eye and go away, but there will always be science, engineering, and technology. And there will always, always be mathematics.
Our aims throughout the Maths journey at Altrincham College:
KS3: To embed a deep understanding and curiosity about the fundamental knowledge across the five areas of Maths in preparation for applying them to GCSE questions and enriching their ability to make links across the wider, whole-school curriculum and in real life.
KS4: To develop the specific knowledge and strategies to apply to problems, ensuring that they are inspired to reach their maximum potential at GCSE and are confident using the maths needed for further education, careers and everyday life.
KS5: To develop the deeper Mathematical understanding needed to thrive in higher education and make positive impacts in their future workplaces.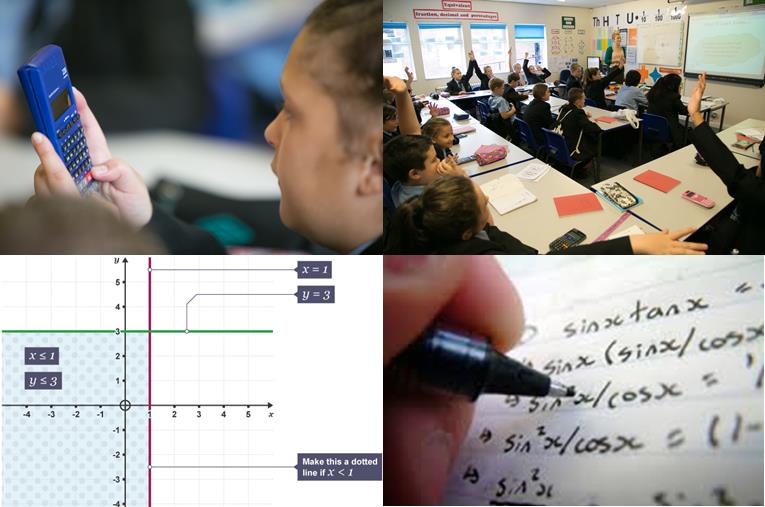 Meet the Mathematics Department
The department team consists of ten members of staff. These are:
Mathematics Overview
At Altrincham College, students will study number, ratio & proportion, algebra, geometry and handling data, and we endeavour to foster interest and success in Mathematics for all.
The aim of the Mathematics Department is to extend our pupils' knowledge, allowing them to apply problem-solving skills to real life problems.
During every maths lesson, thinking skills, problem-solving, communication and independent learning skills will be developed.
In order to facilitate this, we expect students to have a full set of equipment (pen, pencil, ruler, eraser) and a scientific calculator for every lesson.