Welcome to the Languages Department
---
In the Languages department our vision is to develop language learners who are passionate linguists with a strong awareness of the culture of French and Spanish speaking cultures. Pupils will have a sound understanding of language and grammar and will be able to apply it in new contexts; gaining lifelong linguistic skills that will support their education and career prospects. Our curriculum, which is both grammatical and thematic in approach, ensures learners will receive an education that is rich in cultural references and transferrable language skills. Pupils will gain experience and hone the four main skills (reading, writing, speaking and listening) and will have a sound understanding of customs and traditions in Hispanic/ Francophone countries.
Students in Year 7 this year will study both French and Spanish
Students in Year 8 and Year 9 this year will study Spanish.
At the end of Year 9, for students whom it is deemed suitable will be given the opportunity to take up the extra language and study it through to GCSE level (see links for further details).
Students who study languages at KS4 and KS5 will follow the AQA course specification.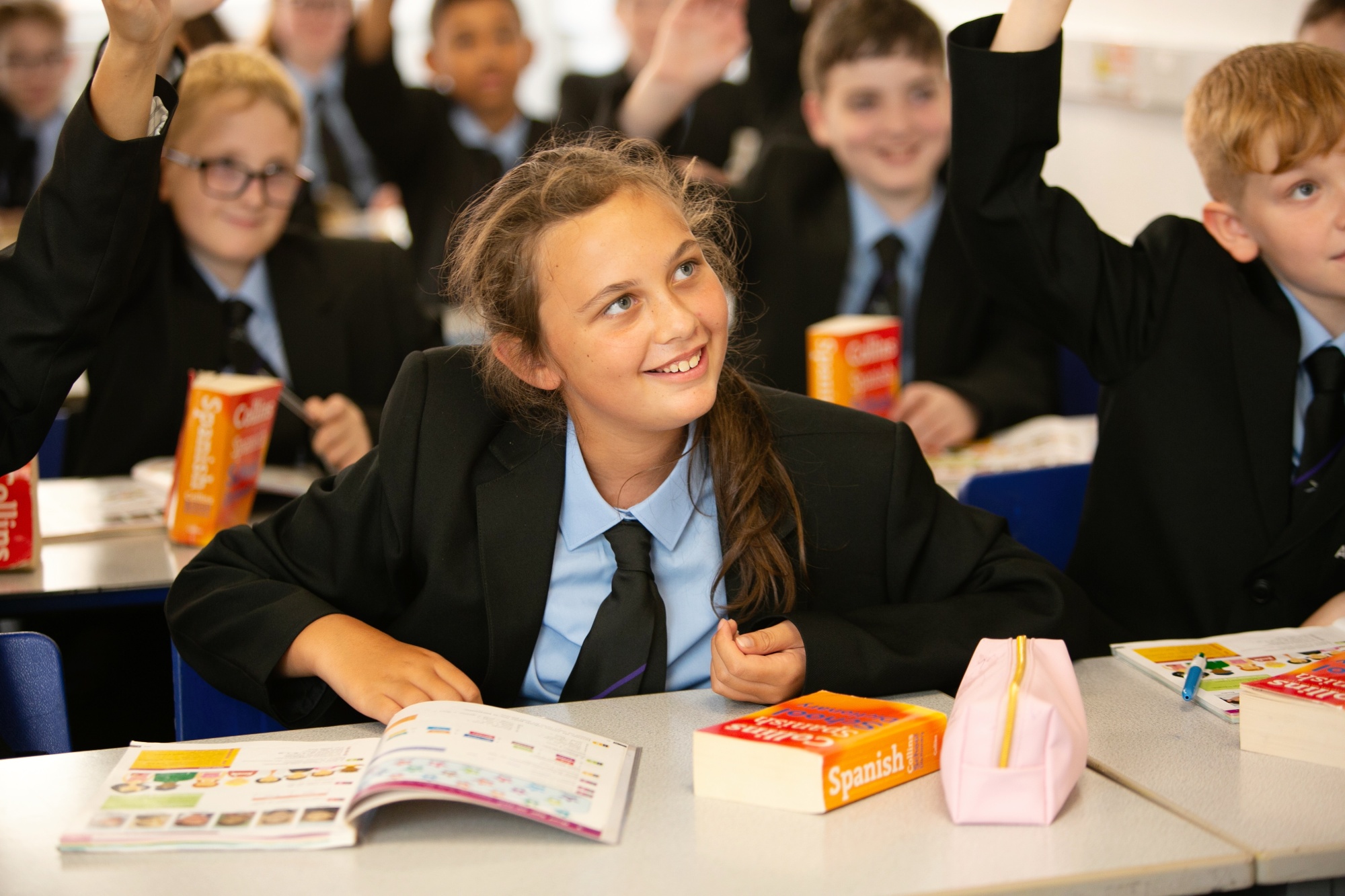 Meet the Languages Department
The department team consists of four members of staff. These are: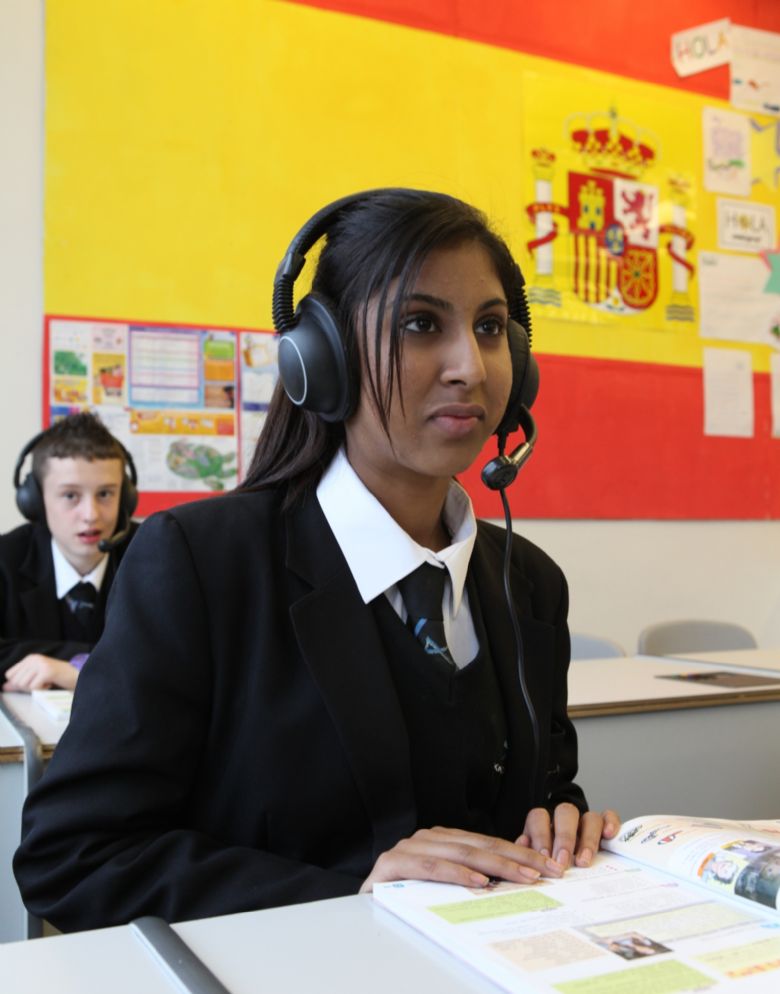 Our aim is to give students a love of languages, that takes them from the classroom and academic success to an exciting world of travel, social and employment opportunities.
Languages are delivered through textbooks and homework books and on-line software.
Students are encouraged to develop in all four skill areas:
Listening,
Speaking,
Reading,
Writing.
In order to facilitate this, we expect students to have a full set of equipment (pen, pencil, ruler, coloured pencils and a bilingual school dictionary), which should be brought to every lesson.
We take great pride in acknowledging and celebrating the achievements and successes of our pupils, and are delighted at the progress and dedication shown by them.
Altrincham College's Languages Department has been granted the intermediate level for the International School Award. The International School Award rewards schools that have shown a commitment to embedding international awareness and understanding within their class or school.