School History
Altrincham College is a modern, vibrant school, but what is less well-known is that the school's history dates back to the early 1960s, making the school site nearly 60 years old.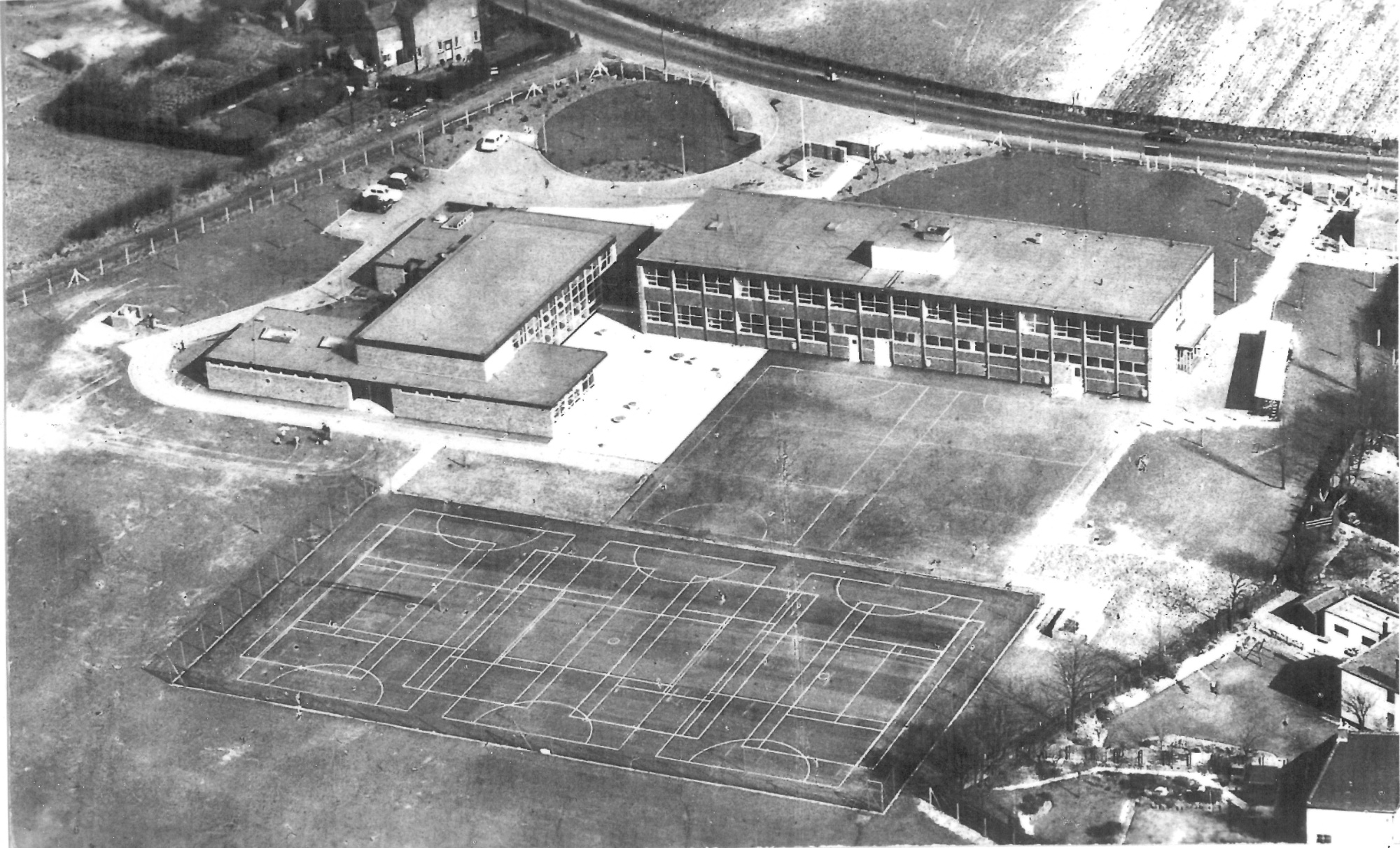 Timeline of Altrincham College
1966: Delahays School
Headteacher: Miss R Stoller
In 1966, Altrincham College was known as 'Delahays Girls' School', meaning 'of the field.' The school was built to accommodate female students from Bradbury Central School (Queen's Road, Hale) who were moved to a brand new school, built on the fields and rose nurseries at Green Lane in Timperley.
The aerial photograph above shows what the school looked like when it first opened its doors on 18th April 1966. (The school building remained like this until 1978 when it was expanded due to the raising of school leaving age from 15 to 16).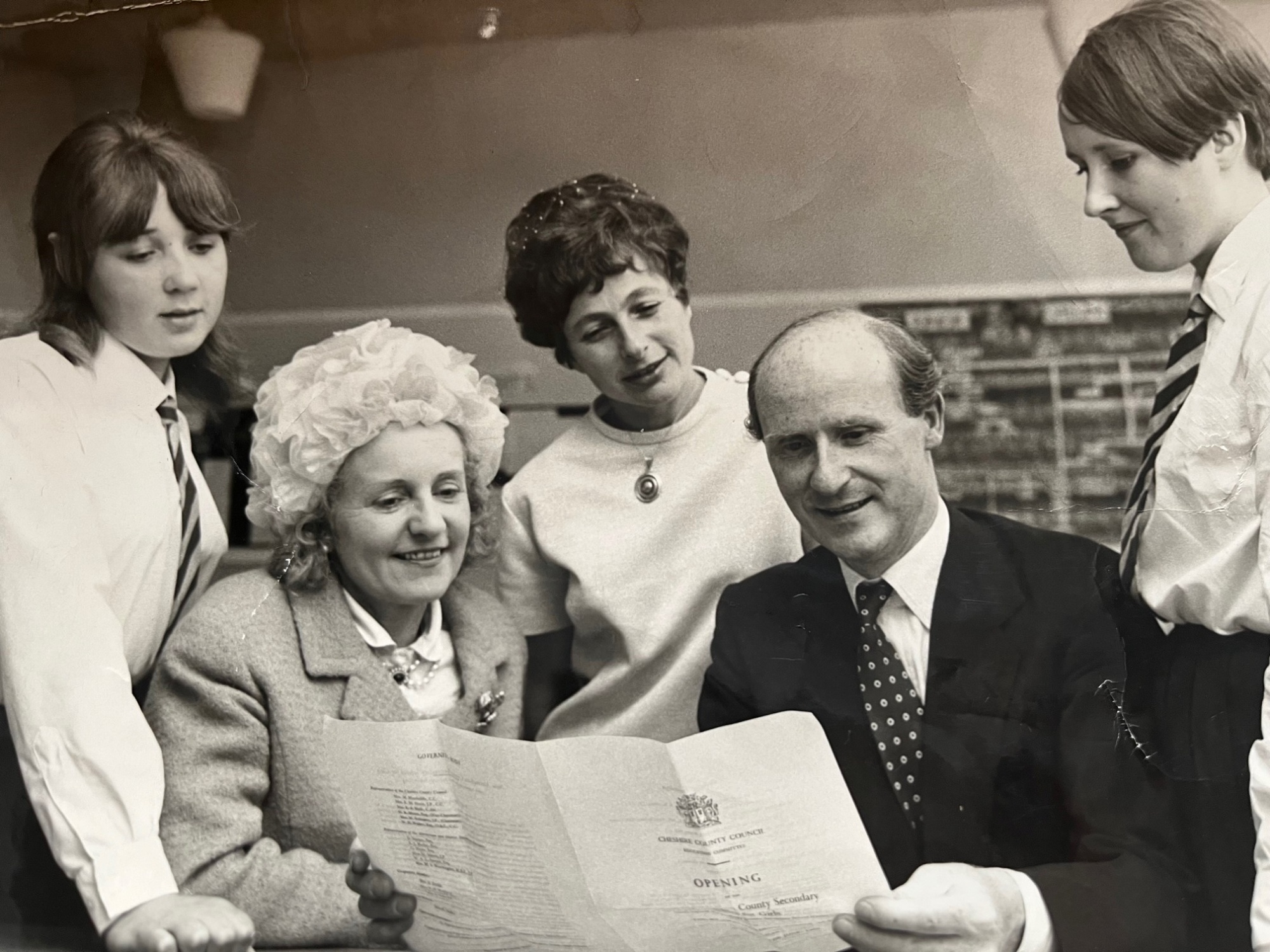 With the female students transferred to their new school, Bradbury Central became known as Bradbury Boys' School.
Did you know that a piece of history from Bradbury school can still be seen at Altrincham College today? The war memorials shown below used to be in the hall at Bradbury and when this closed, the memorial came with the students to their new school on Green Lane.
You can find read about the history of Bradbury School in this article.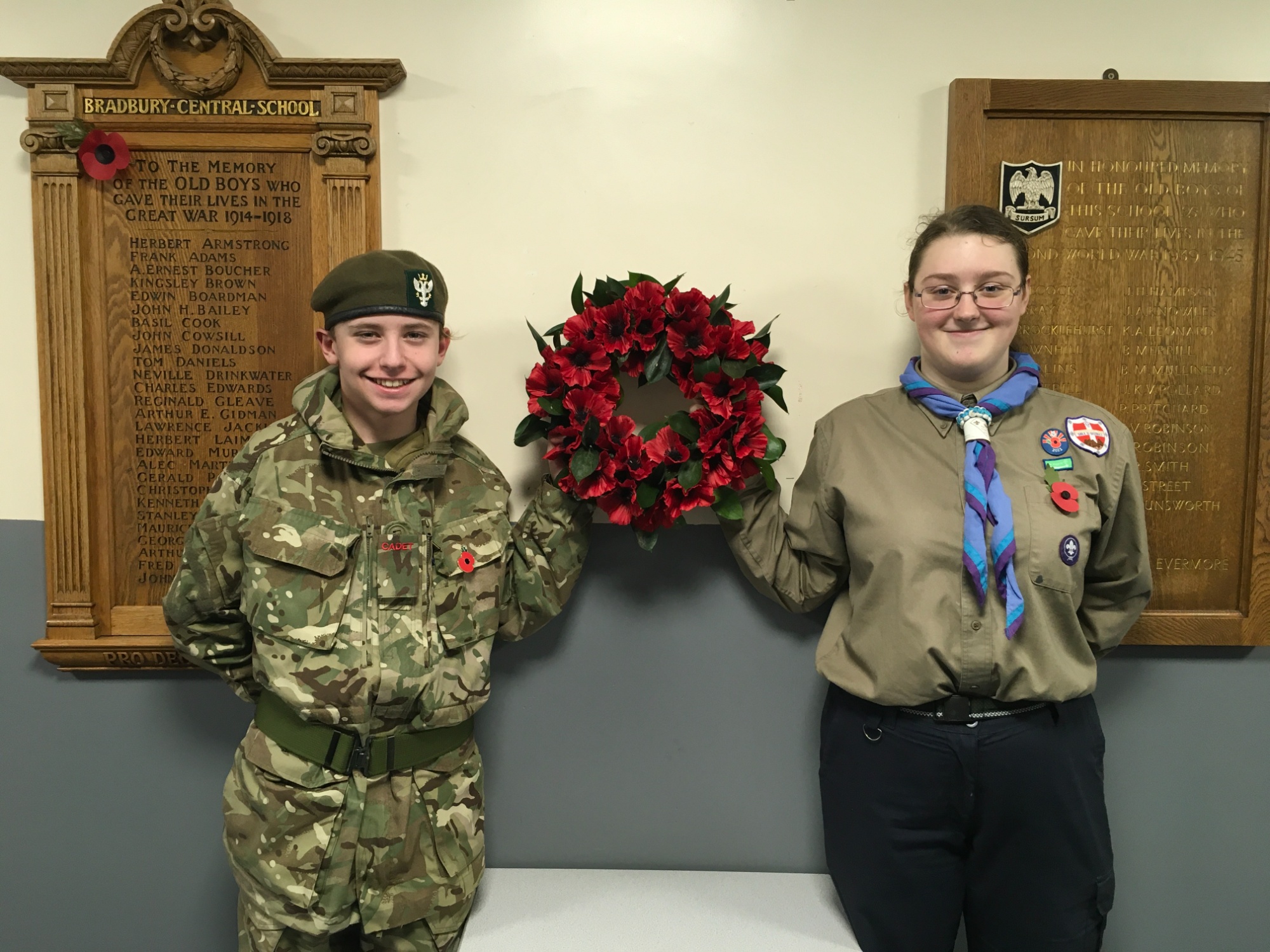 1984: Green Lane High School
Headteachers: Miss R Stoller, Miss M Lloyd
1984 saw signifiant change for Delahays Girls' School when Bradbury Boys' School closed and the boys were moved to Delahays School on Green Lane. The two schools merged to become Green Lane High School. Miss Stoller, the headteacher at the time, remembers how girls and boys in the 4th and 5th year were taught separately at first, as they were studying different subjects, however girls and boys in the 1st, 2nd and 3rd years mixed seamlessly.
Rumour has it that the school name was changed because the boys from Bradbury thought 'Delahays' was too girly! After much discussion, the school governors decided to name the school after the road on which it was situated.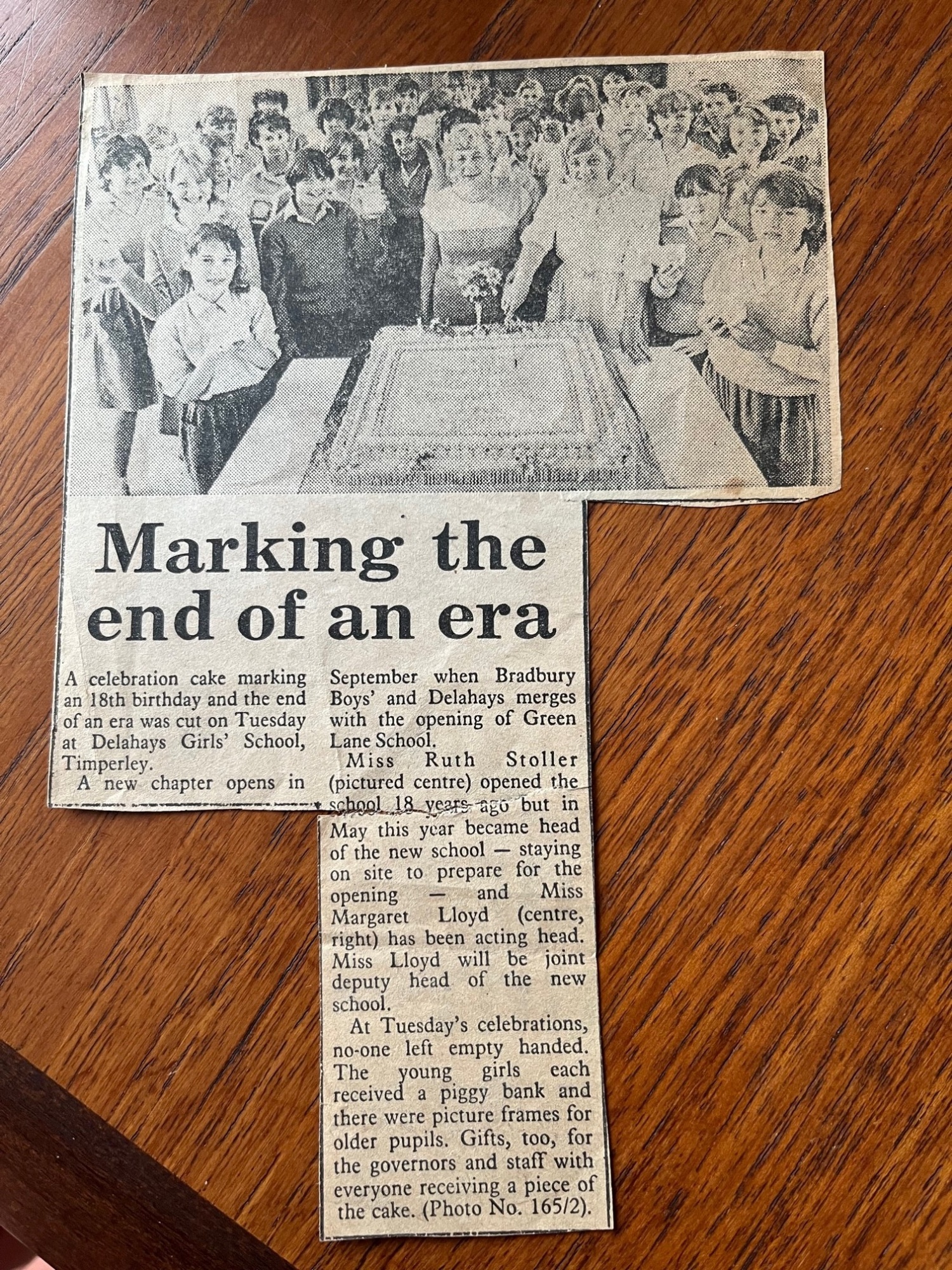 2002: Altrincham College of Arts
Headteachers: Miss M Lloyd, Mr P Brooks
The introduction of the Specialist School Programme in the late 1990s resulted in a bid for 'Specialist School Status' (arts specialism) which was successful, following a challenging process of having to raise £50,000 in private sector sponsorship. The opportunity was taken to rename the school to Altrincham College of Arts, and it affectionately became known as ACA! As part of this initiative, the school worked with many artists in residence, most notably Halima Cassell MBE, who has gone on to become a world renowned ceramicist. Read about Halima's work here: www.halimacassell.com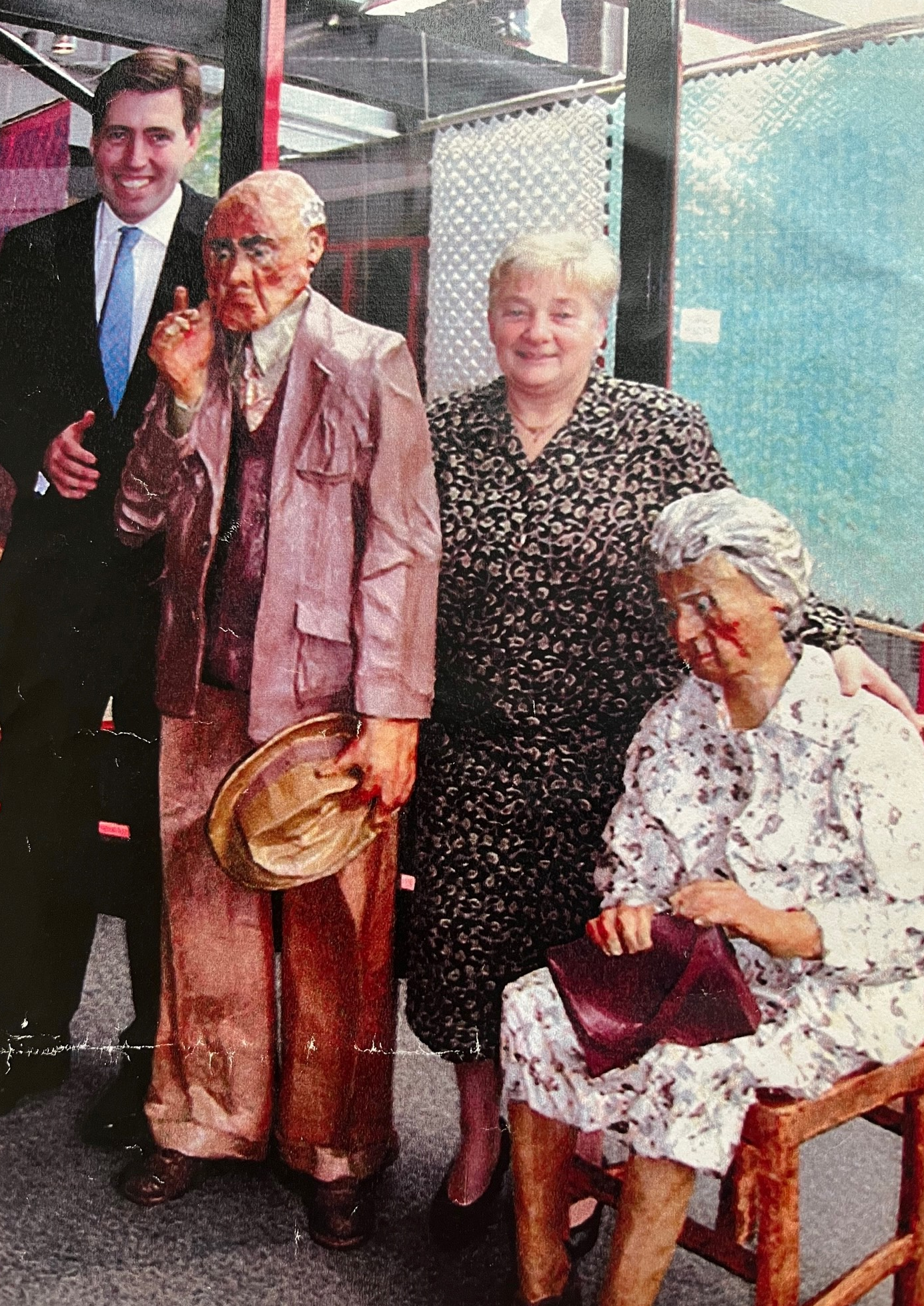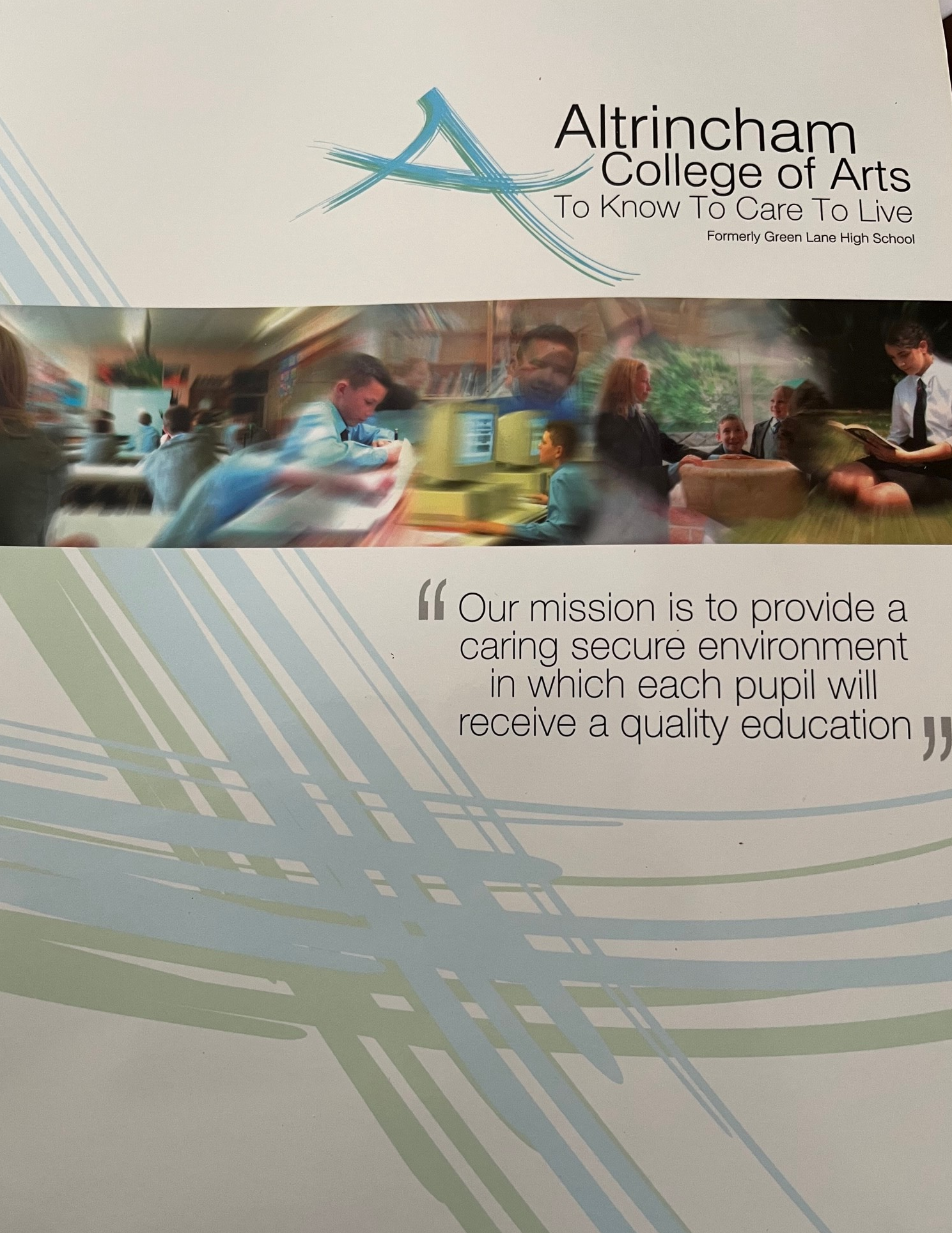 2011: Altrincham College of Arts Sixth Form
As a high performing specialist school, Altrincham College of Arts was entitled to apply for sixth form status under the presumption route. Our sixth form opened in 2011, however did you know it wasn't our school's first sixth form? In the mid 1970s Delahays Girls' School had a small sixth form of just 14 girls! This local news article, published in April 2010, states that the school was one of only four in England to be awarded funding from over 100 applications.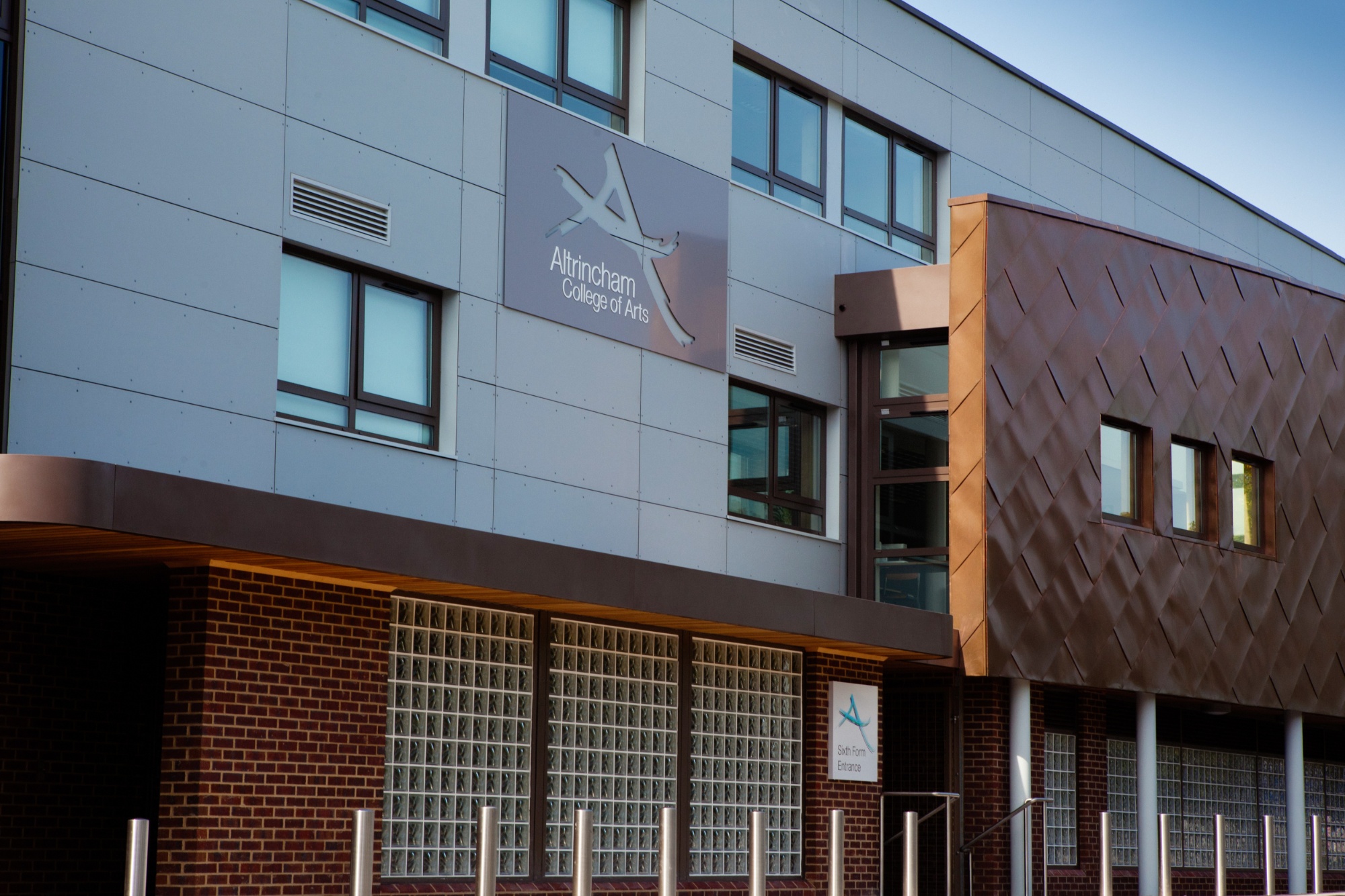 2012: Altrincham College of Arts
Headteacher: Mr P Brooks
Altrincham College of Arts converted to academy status as a good/outstanding school in 2012.
2017-present: Altrincham College
Headteachers: Mr P Brooks, Ms K Earle
Altrincham College converted from single academy status to multi academy status (SMLT) and sponsored Reddish Vale High School.
In the same year, the 'of Arts' title was removed from our name as the Department of Education dropped specialist school status for all secondary schools.
We have been known as Altrincham College ever since!

Look how our school site has changed over the years!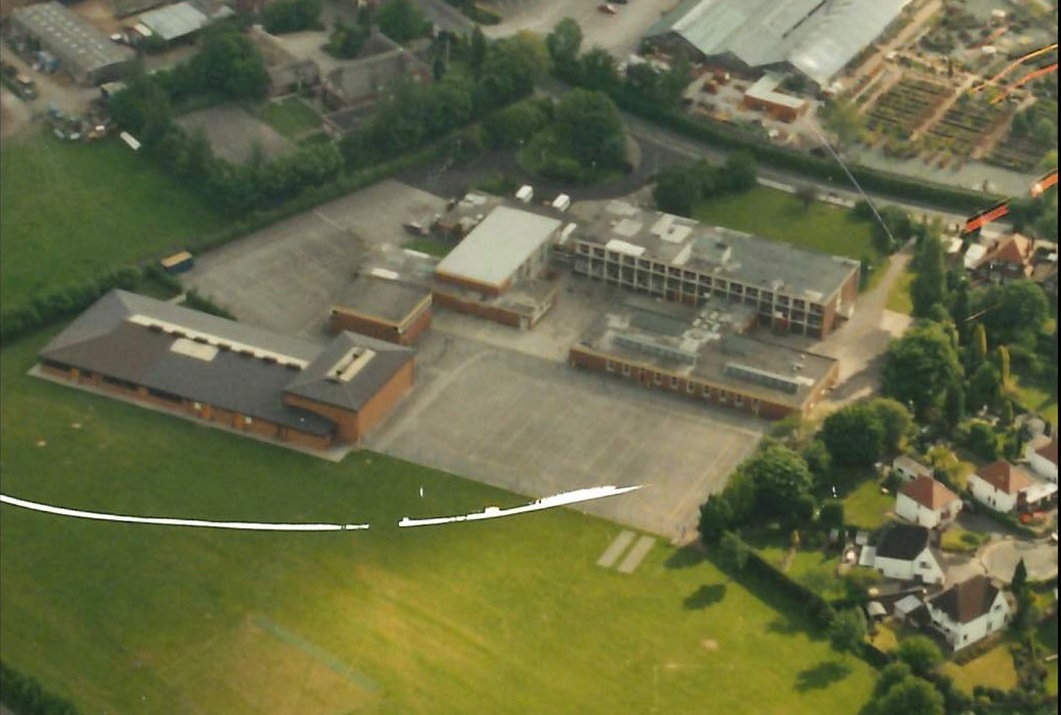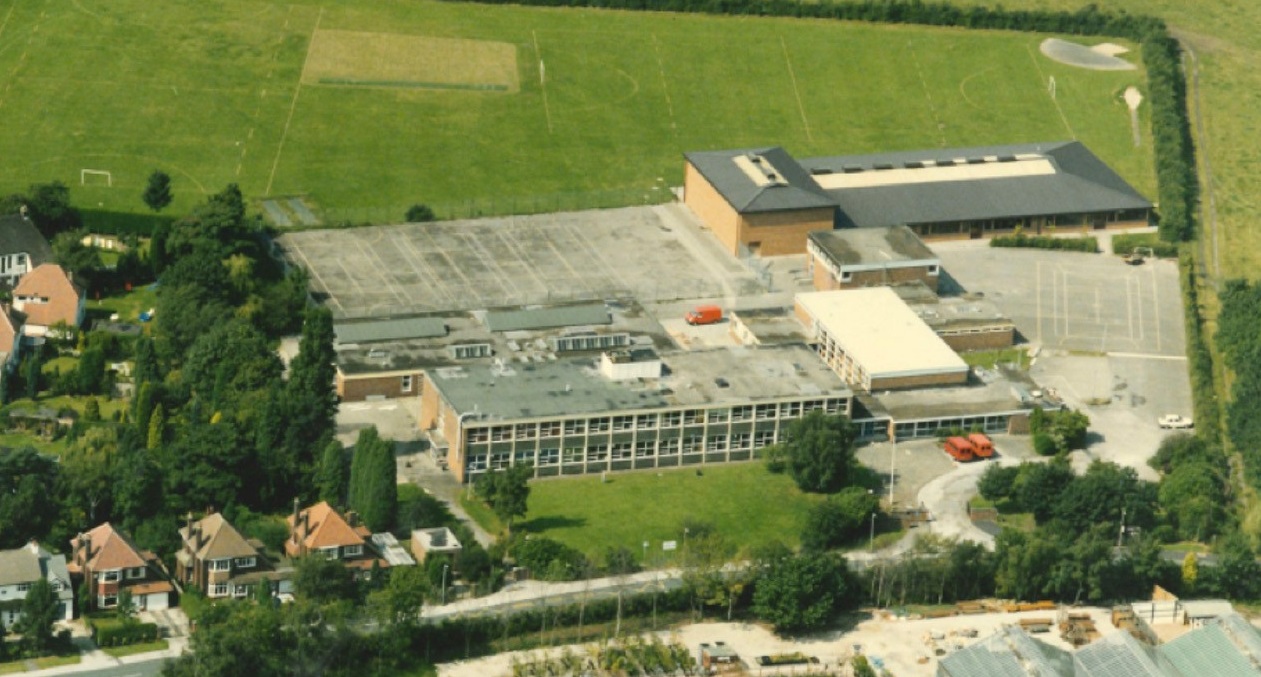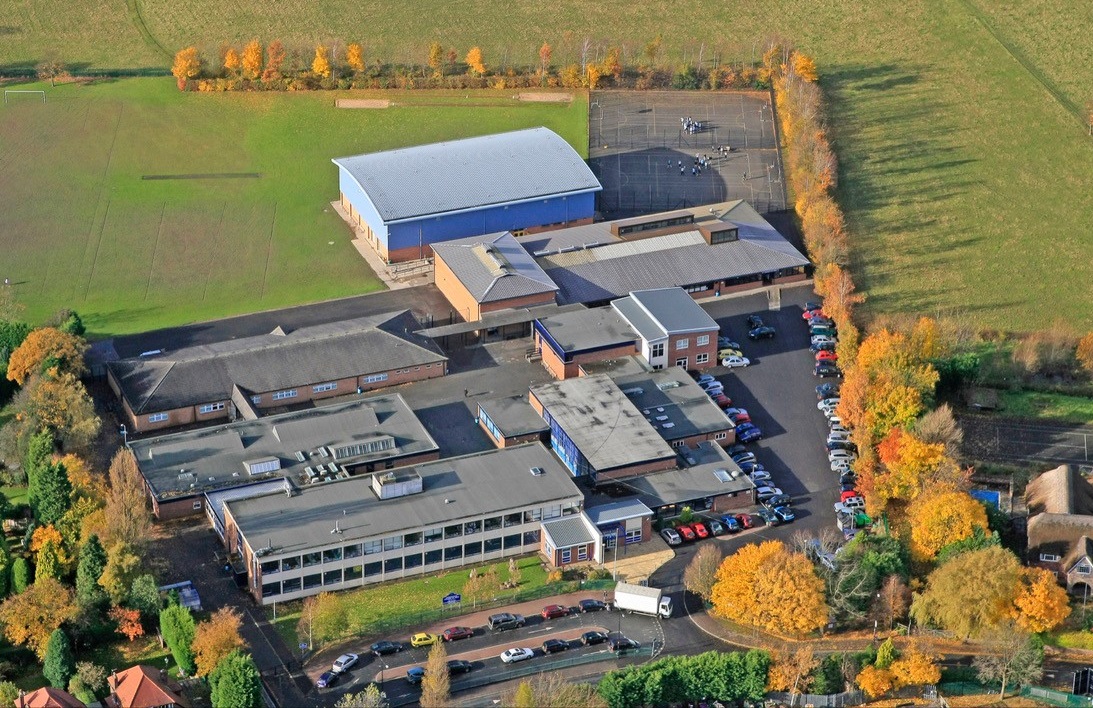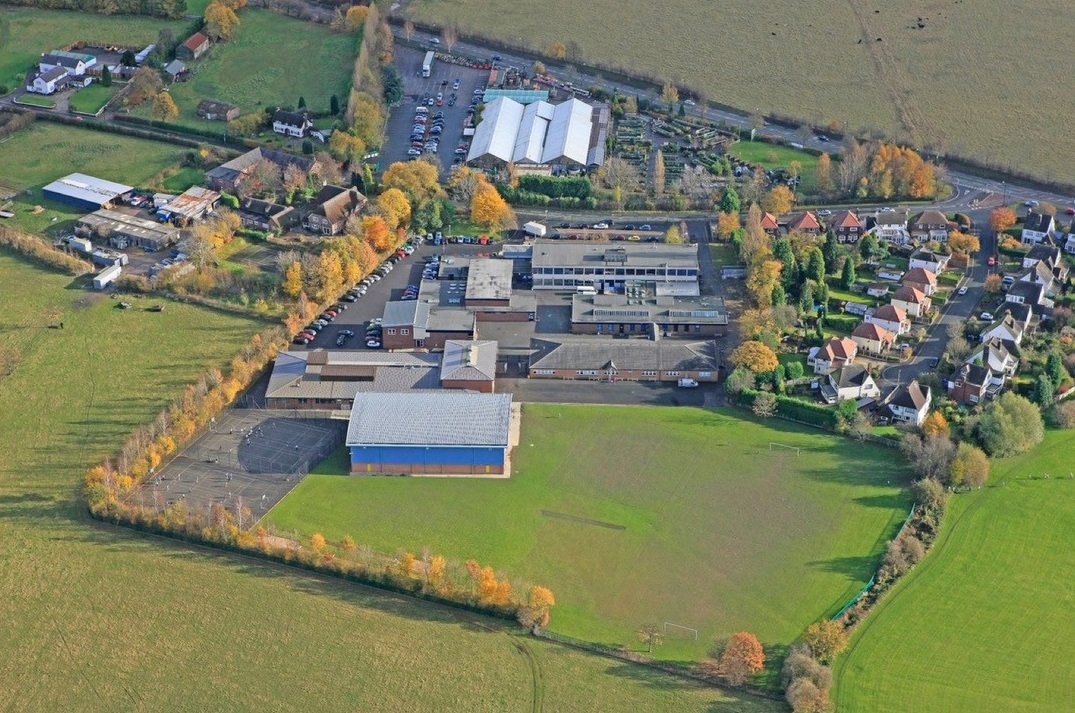 Do you recognise any of our former Headteachers?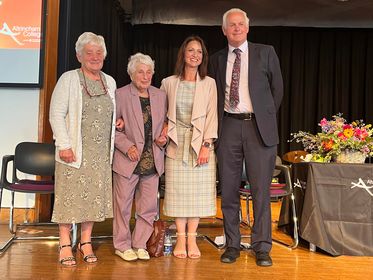 1966 - 1987: Miss R Stoller (21 years)
1987 - 2004: Miss M Lloyd (17 years)
2004 - 2018: Mr P Brooks (14 years)
2019 - present: Ms K Earle
Miss Stoller turned 100 years old in 2022 and was honoured with a congratulatory birthday card from Queen Elizabeth II, just one month before the Queen died (pictured below).
Miss Stoller, who was Headteacher of Delahays Girls' School and then Green Lane School, said, "I have very happy memories of Delahays; it was a very good school, there is no doubt about it. The school was about caring and providing for young people and this was reflected in our school motto at the time, which was, 'through learning and caring to life'."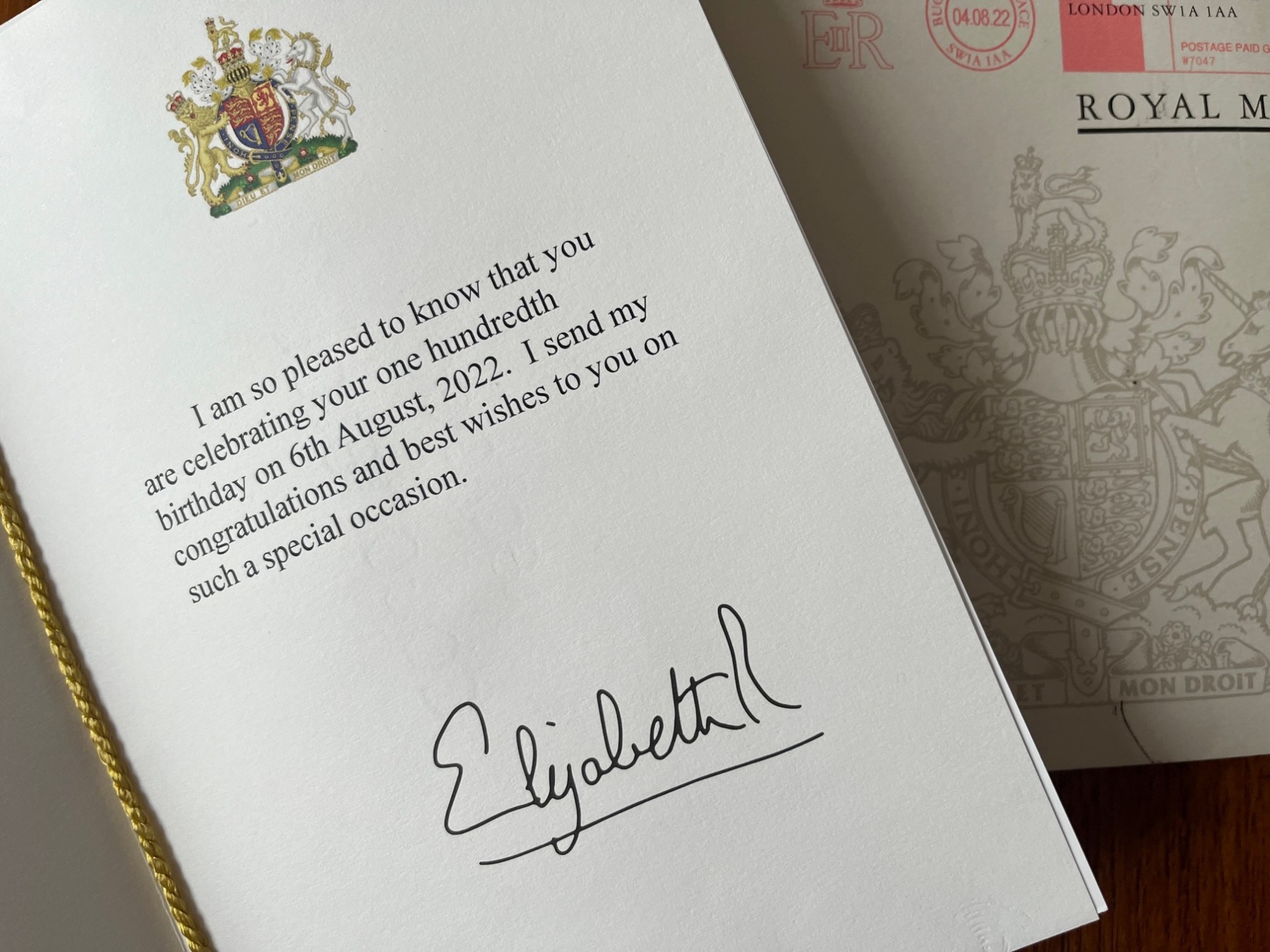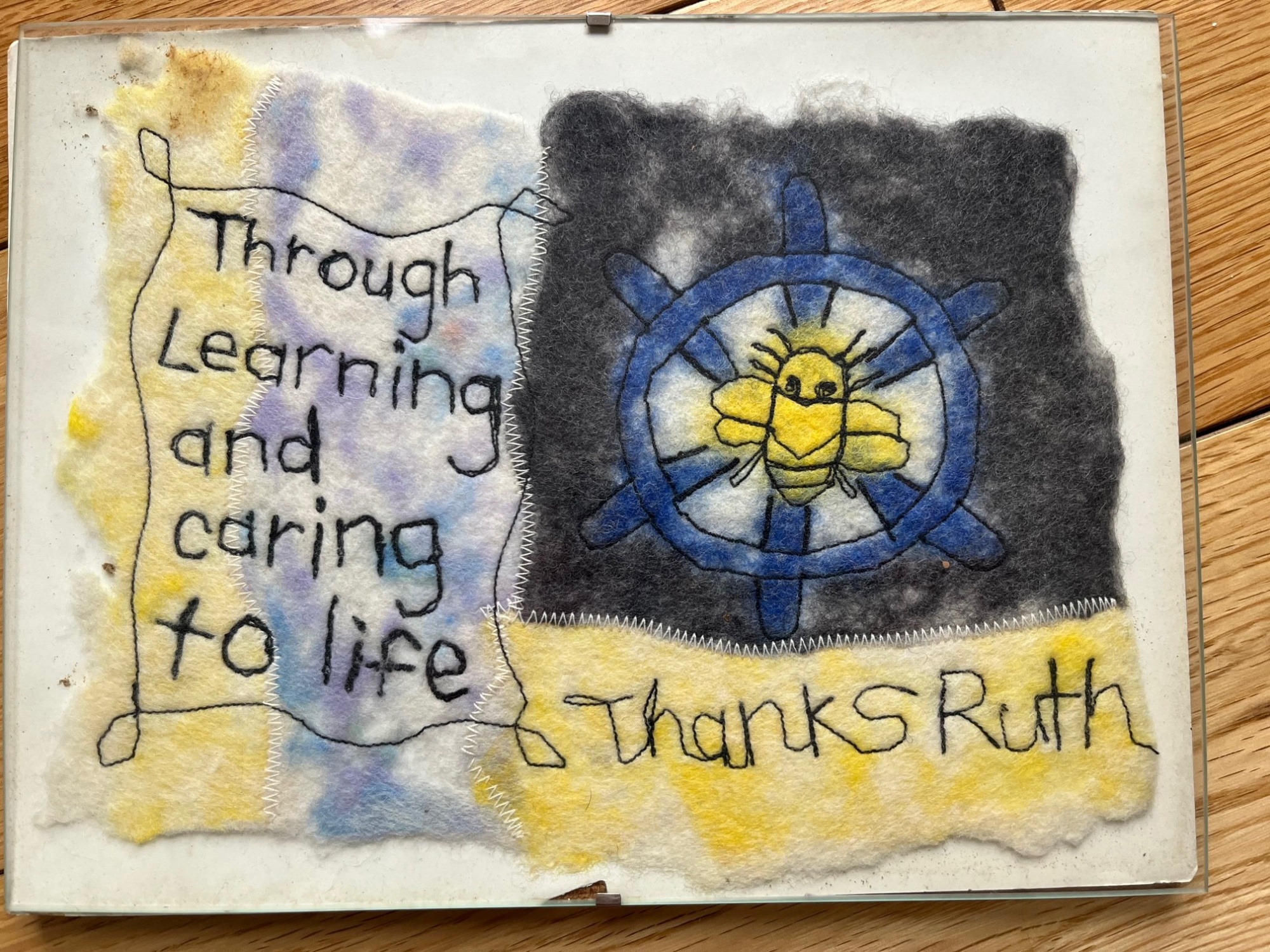 Miss Lloyd joined Delahays School as the Head of PE in 1969. She progressed to Deputy Headteacher and in 1987 she succeeded Miss Stoller as the Headteacher of Green Lane school following her retirement. Reflecting on her time as Headteacher she said, "they were the happiest of years, and it was a real privilege to be part of so many young people's lives." She added that her goal was not only to provide the best possible education, but "to care for students and prepare them to become active and contributing members of the community."