Providing Extra Challenge for our Students

---
Targeted at providing extra challenge for our students, the Aspire programme here at Altrincham College involves students who have already demonstrated high levels of academic attainment and those students who display a real talent and aptitude for a particular subject.
Aspire brings these students together to experience a 'stretch and challenge' opportunities programme across each year group, with the aim of ensuring our students access the very top GCSE and A Level grades and develop highly ambitious aspirations for the future.
The programme will offer many opportunities for students including; university events both in and out of school, university campus visits and study skills events which specifically focus on achieving top GCSE grades.
Furthermore, students will participate in a 'cultural challenge' during their own time, which aims to develop confidence and allow students to gain new exciting and challenging experiences.
For further information about our Sixth Form's Aspire 6 group, please download and read the guide at the bottom of this page.
University of Oxford Talk 2023
In March, students enjoyed a stimulating visit from Dr Leal, an academic from Brasenose College at the University of Oxford, who spoke to Year 11 and Year 12's about how to make a successful application to the most competitive universities. He then delivered a bespoke workshop to our 'Aspire 6' Year 12 students, where he led a debate on the ethics of gender selection, as well as sharing some insight into interview preparation at Oxford.

Inspired by Dr Leal's workshop, student Harriet entered the University of Oxford's 2023 "Big Oxplore" essay competition and won the Year 10-13 category! Read her winning entry here.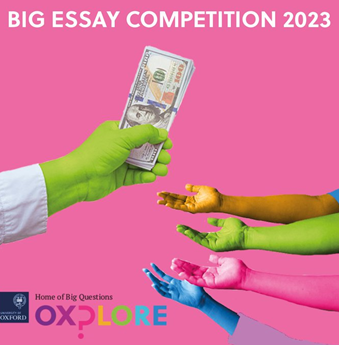 .
University of Oxford Talk - 2022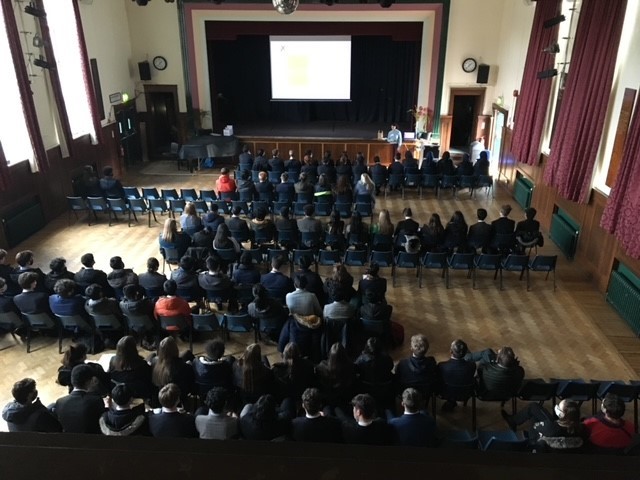 A number of students from the Aspire 6 team, visited Altrincham Grammar School for Boys in January for an exciting presentation by the University of Oxford. The presentation focused on progression to Higher Education and Oxford and how this might be accessed. There was Q&A session with a current Oxford student and a 'virtual tour' of Corpus Christi College.
Students interested in finding out more information about the University of Oxford should view the 'Oxford Explained' presentation at the bottom of this page. This information is correct as of February 2022. For full and up-to-date information, please visit: www.ox.ac.uk/admissions/undergraduate