Results
Congratulations to our Year 13 students who received their A Level and vocational results today. This cohort of students has shown incredible resilience during a disruptive two years of their education due to the covid pandemic. They faced their first public exams with confidence and maturity, and we are extremely proud of them as they look forward to an exciting future ahead.
Headteacher Kim Earle said, "All our young people have worked incredibly hard for the last two years. Many have overcome personal difficulties but have achieved so much to be proud of. A huge 'well done' to all of them and a big 'thank you' to all our dedicated staff who have supported them."
Head of Sixth Form Katy Brennan added, "There were many happy faces at this year's results day, making it yet another positive, rewarding and memorable experience. There have been some outstanding grades achieved by this cohort, and these have been thoroughly deserved. Altrincham College Sixth Form Class of 2022: it has been an absolute pleasure!"
There was much reason to celebrate, with the majority of students being accepted by their first-choice universities.
Student Mia who achieved A*A Distinction Star and is heading to Loughborough University – a top 10 university - to study Sociology. She said, "The teachers and support at Altrincham College really helped me enjoy my A Level experience and the capability to achieve the grades needed for my next venture."
Isabella, who has accepted an offer to study Psychology at the University of Leeds, added, "I am so happy to have got the results I wanted after lots of hard work and amazing support from the teachers here, it finally paid off and I am over the moon!"
Other success stories include Kieran who achieved A*AB and is looking forward to studying Business Management at the University of Sheffield. He said, "I am really happy with my results which are better than I expected and I am excited to see what the future has in store."
Scientist Joanna achieved AAA at A Level and she can't wait to study Biomedical Sciences at Sheffield Hallam. She added, "the support from the teachers has been amazing…A Levels are hard work, but it was all worth it in the end."
Fashion students Maisie and Gemma who are studying Fashion Design at Salford (Maisie) and Textile Design at Nottingham Trent (Gemma) were also full of praise for their teachers. Gemma said, "Mrs Woods and Mrs Wagstaff were such amazing teachers and pushed me to believe in myself and this has made me super confident for university."
Congratulations to students who are taking alternative paths, such as Kaitlyn who achieved grades A*A Distinction Star and has accepted a degree apprenticeship with the BBC in journalism.
There are many more success stories to be told and we are so very proud of all our students.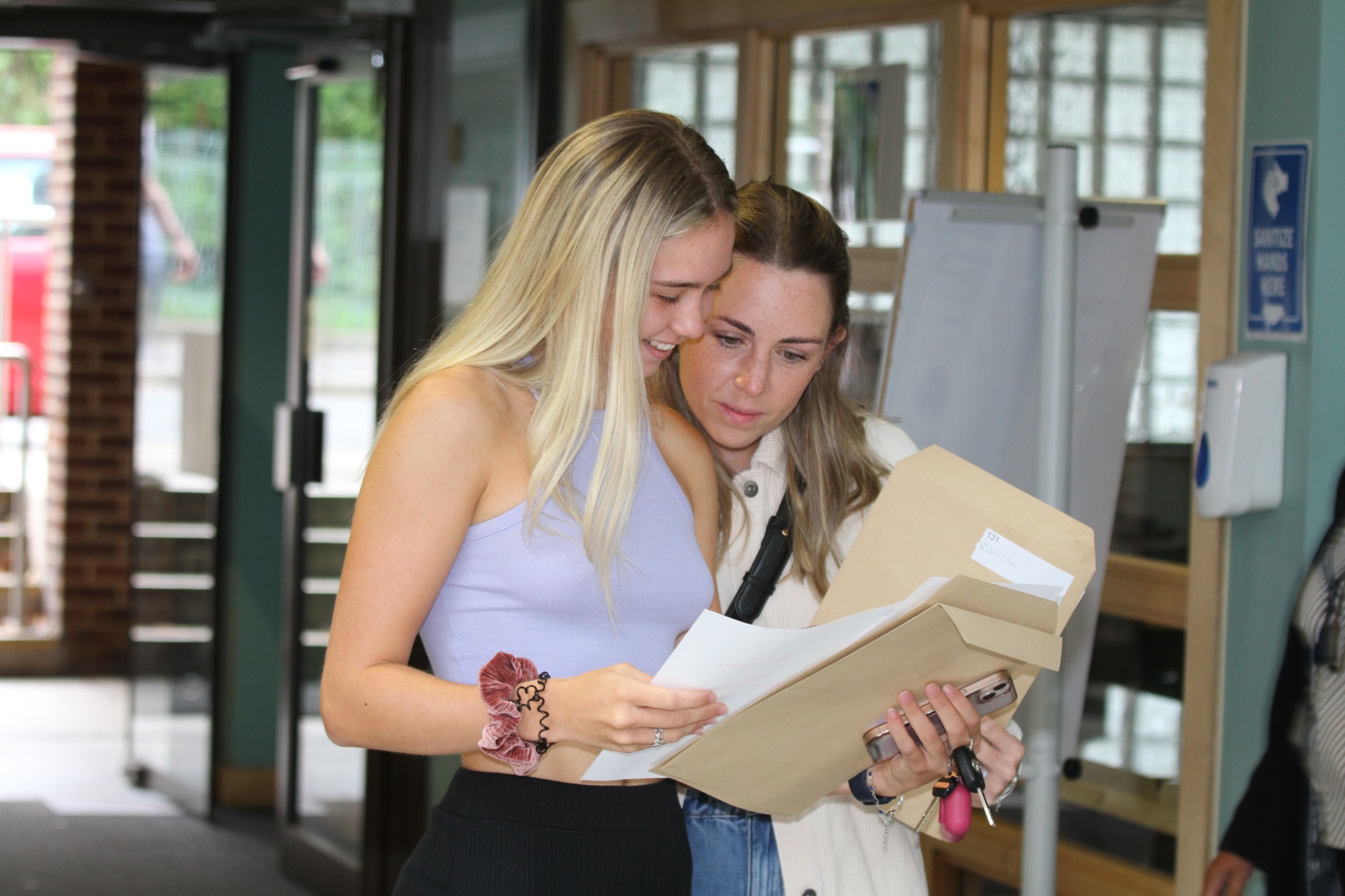 Altrincham College 16 to 18 Performance Table