Applying to University
---
For Year 13 students aspiring to develop their education further by applying to university, the start of the autumn term means one thing... UCAS Applications and their Personal Statement.
The research and application process may seem daunting, but our careers advisors are on hand to assist you every step of the way.
By following these simple steps, the process can be much easier than you think, and really take the stress out of applying to university:
Research: Make sure you have thoroughly researched every aspect of the course before making your decision.

Firstly you need to decide whether the units offered on the course are in line with your future aspirations, and secondly whether the university is the right fit for you in terms of location, and extra curricular societies and activities.

Personal Statement: Begin writing your personal statement early; ideally before or during the summer before you join Year 13.

Admissions teams place great significance on the content of your personal statement, so continuing to work on, and refine it will give you the best chance at securing a place on your desired course.

Time: Make sure you hand your draft personal statement to your Form Tutor by October.

Your form tutor will be able to give you excellent advice on any amendments you can make before submitting your final application. Getting you application in early means you have the best opportunity to be accepted on your chosen course.
Details and information about events and open days can be found on the UCAS website, and we encourage you to take advantage of the Personal Statement and Student Finance Documents attached below to assist you with your application.
Students are advised to check individual university websites and prospectuses for details, but in addition, the following websites can be extremely useful:

"The official website for comparing UK higher education course data"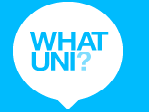 "All you need to find the right uni! FREE, COMPREHENSIVE AND STUDENT LED"

"Providing you with a comprehensive university and college open day directory"

"Helping you compare establishments so you can decide what Uni should to go to"

"The Independent UK University League Tables & Rankings 2015"

"Easily finding you the website to order a printed prospectus or to download one online"

"Helping you locate your ideal university courses. Quickly"