The ACA Jazz Ensemble stuns the crowd with another outstanding performance.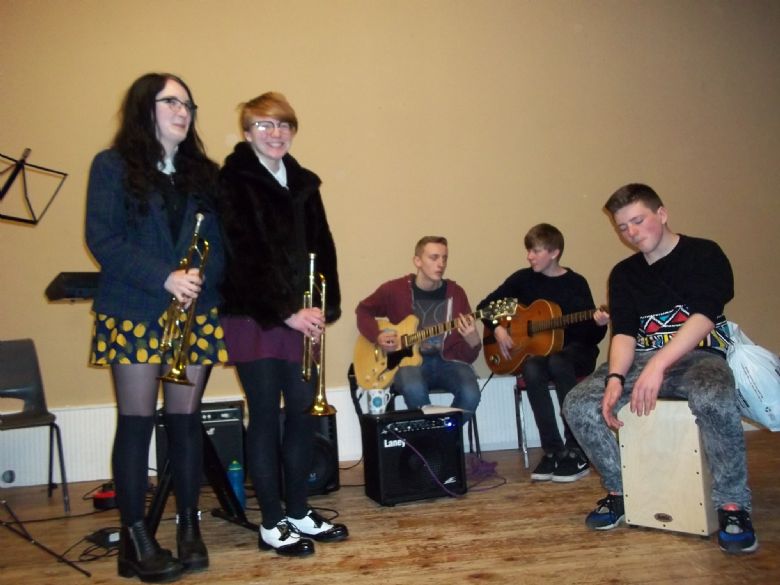 After playing at the SAS Teachers conference, our Jazz Ensemble had the great honour of being invited to play at the leaving party of Georgina Watmore; curate of St Peter's Church, on Friday 27th March.
Like previous appearences, our students once again amazed the audience with a performance full of charm and musical quality, enough for the group to receive an offer for a further booking, which unfortunately at this time we had decline.
Our talented performers included Jefferson Lee on guitar, Niamh McGagh and Hannah Manson on trumpets, Ethen Hughes on Bass guitar, Owen Hinds as a percussionist and Mr Jackman on the Keys. It was also great to meet with the newly appointed Bishop of Stockport; Libby Lane, who naturally attended to congratulate her departing curate.