Business Studies Success Story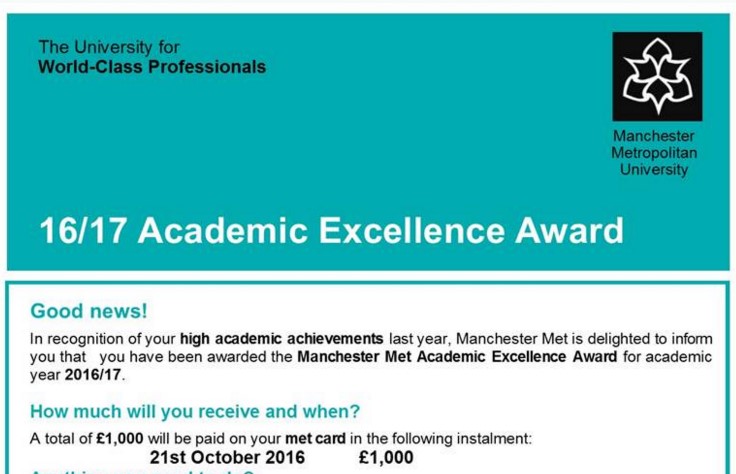 Mrs Clayton and the Business Studies team received some brilliant news from one of our ex students, take a look:
Dear Mrs Clayton:
"Long time, no see!! I am your past Business student Nicola Lei from ACA. I am writing to share my latest progress in Manchester Metropolitan University. I am currently starting year 2 in Business Management. A few days ago, I received an email from the University mentioning that they have awarded me the Academic Excellence Award as I have achieved an overall First Class for my whole year and my result is one of the top 20 in this course. As a result, they have awarded me £1000 on my student card for educational spending. In addition, I also received another email from the Head of Department giving me an unconditional offer to move to year 2 of a higher intake course, as they believe this course may be more suitable to my ability. The group is much smaller, so more focused on learning. The course title is Master in Business which is an integrated 4 year course and the degree is Masters. I think this is quite a challenge but I will try to do my best.
I am writing to say a big thank you to you and Mrs Lees, as all of the achievement in the past year is strongly based on your excellent teaching skills which built a strong foundation for my Business knowledge. In addition, I heard that it is the school Open Day very soon, I think you can share my story to attract new students to study Business and share the news with Ms Tovey.
Finally, I hope you have a good summer holiday and I will come and visit when University is less busy."