Remote Learning
BBC Resources
The BBC has brought hundreds of educational resources together to help with home-schooling. Secondary students will be able to watch two hours of TV programmes supporting the curriculum on BBC Two every weekday (please see the example timetable below). These will be complemented by drama adaptations, as well as relevant BBC science, history and factual programmes.
In addition, BBC Bitesize hosts lots of easy-to-follow lessons for home learning for students of all ages. Please click here to access BBC Bitesize.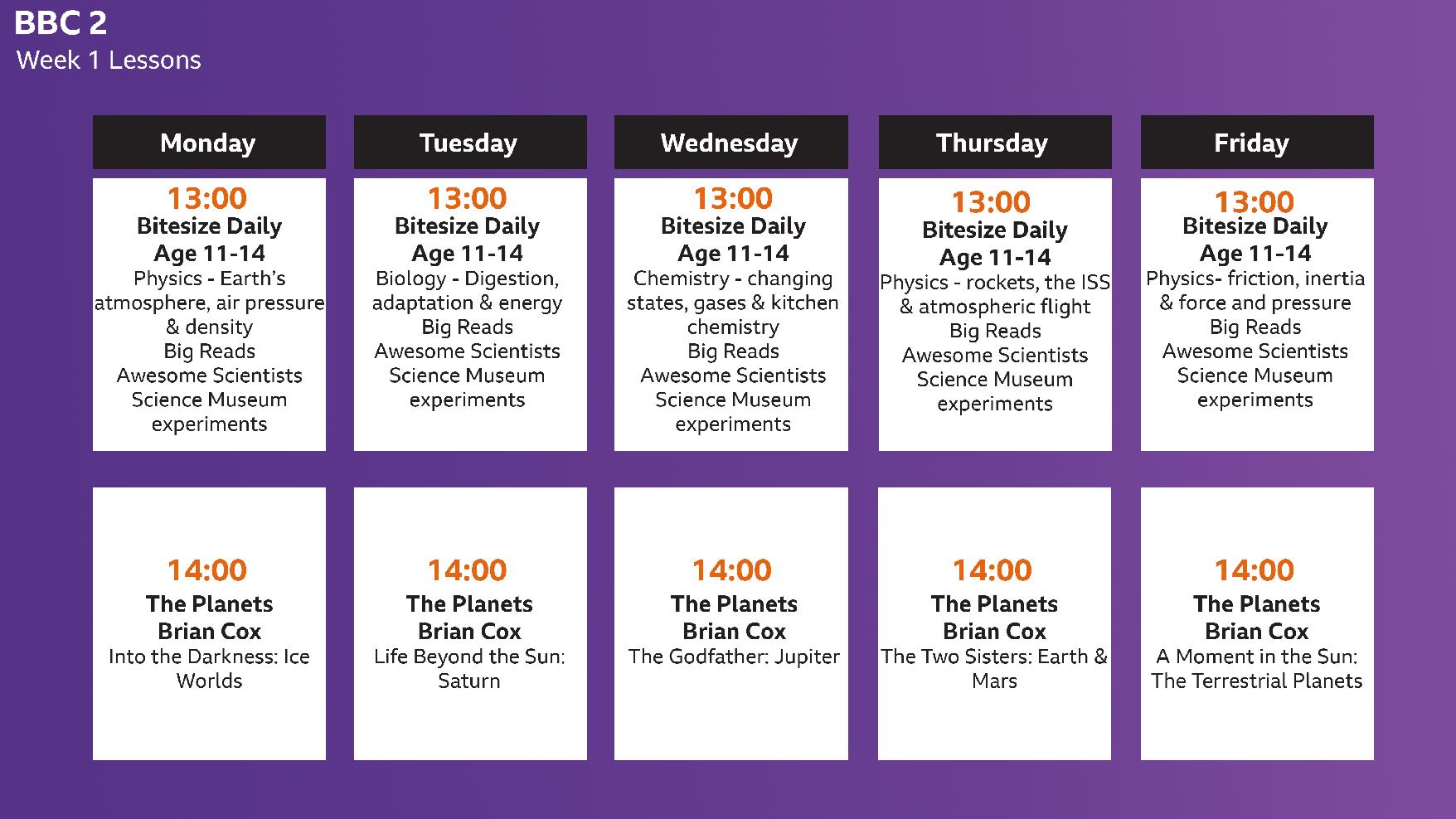 Remote Learning Help
Please click here for Remote Access information.
Instructions on how to access MS Teams are at the bottom of this page.
Work will be uploaded to MS Teams and/or Class Charts (https://www.classcharts.com/account/login). Students should log-in with their school email address and pupil access code. Parents should use their home email and their parent access code. If you do not know your access code, please email admin_team@altrinchamcollege.com.
Students can email password-reset@altrinchamcollege.com if they have forgotten their login details.
Please also refer to the guide at the bottom of this page, 'Securing Learning During Lockdown 2020-21.'