Enrichment - Have A Go!
---
We have lots of exciting enrichment activities, as shown below.
Please click here to view our PE enrichment timetable.
A copy of the enrichment timetable can be downloaded by clicking on the link at the bottom of the page.
Enrichment activities take place after school, from 3.15-4.15 (unless stated otherwise). Late buses are available Monday-Wednesday, departing school at 4.30pm. Please note that these services only follow the 777 and 773 bus routes.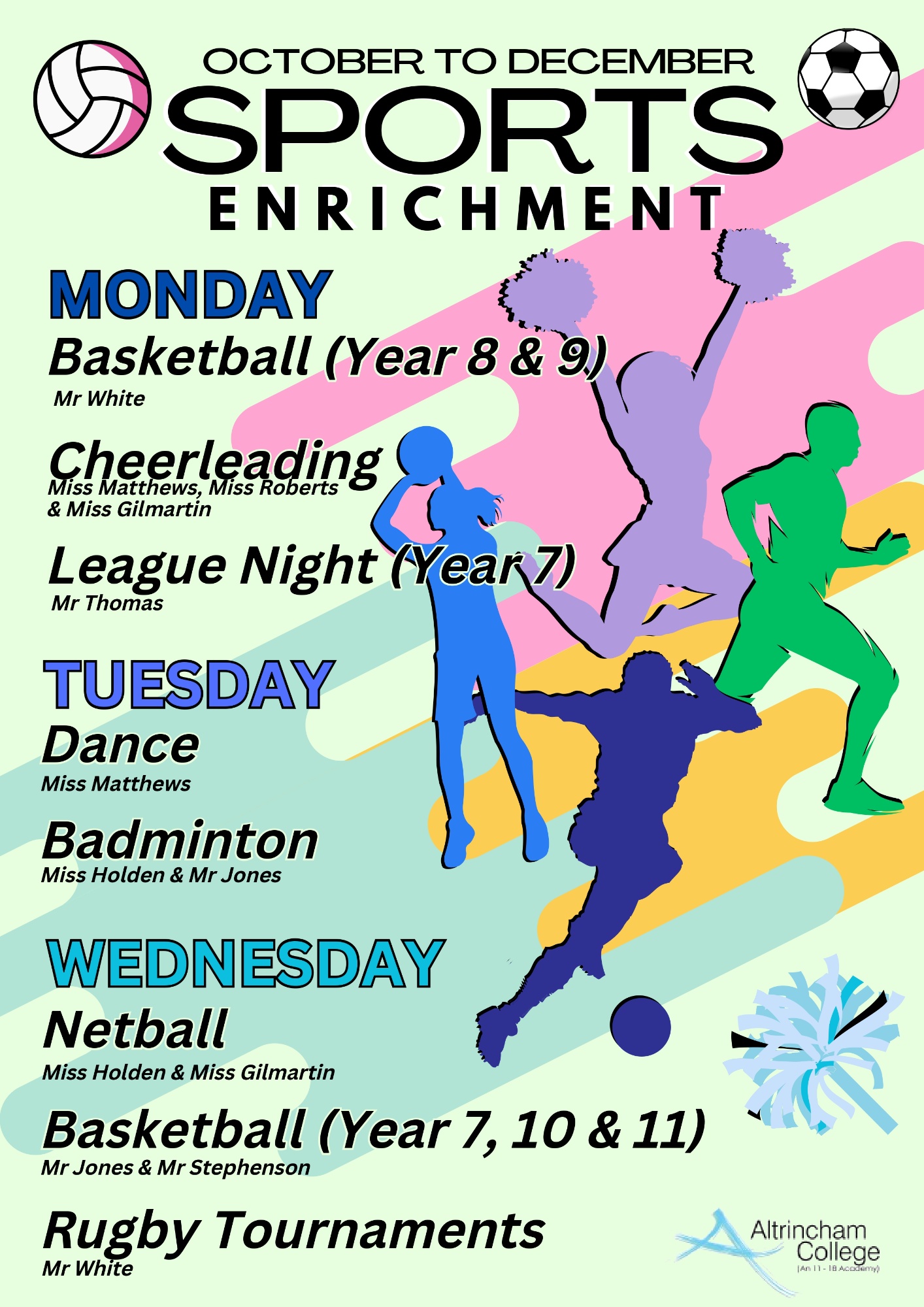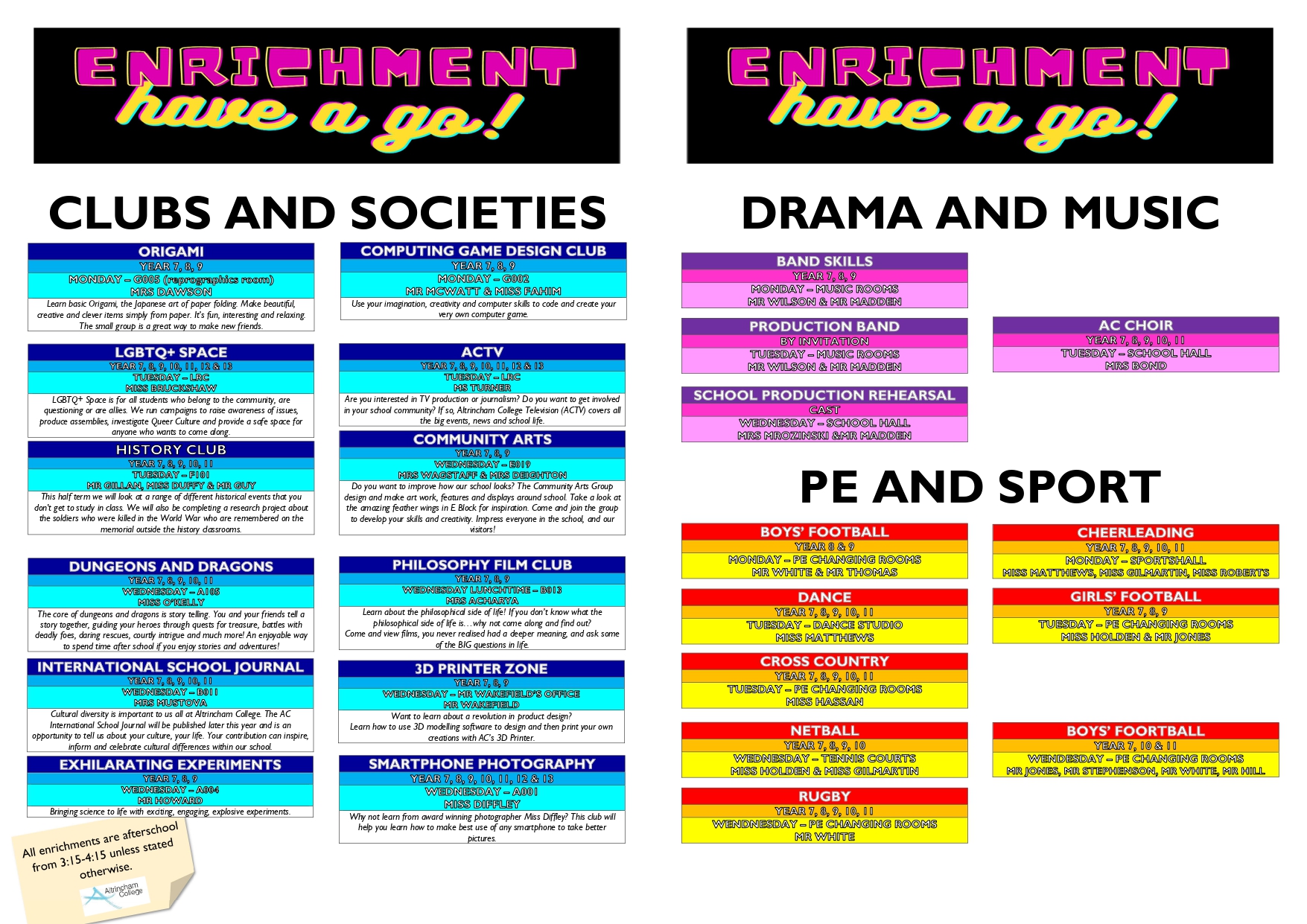 Day

Activity

Location

Teacher

Monday
Cheerleading (all years)
Dance Studio
Miss Matthews/Miss Gilmartin/Miss Roberts
Basketball (Years 8/9)
Sports Hall

Mr White

League Night (Year 7)
Astro
Mr Thomas
Tuesday
Dance (all years)
Dance Studio
Miss Matthews
Girls Football (KS3)
Astroturf
Miss Holden/Mr Jones
Wednesday
Netball (years 7-10)
Courts
Miss Holden/Miss Gilmartin
Basketball (Years 7, 10 & 11)
Sports Hall
Mr Jones/Mr Stephenson
Rugby tournaments (KS3)
Trafford MV
Mr White