Talented Sixth Form students from ACA have taken part in this year's Young Enterprise Programme at Intu Trafford Centre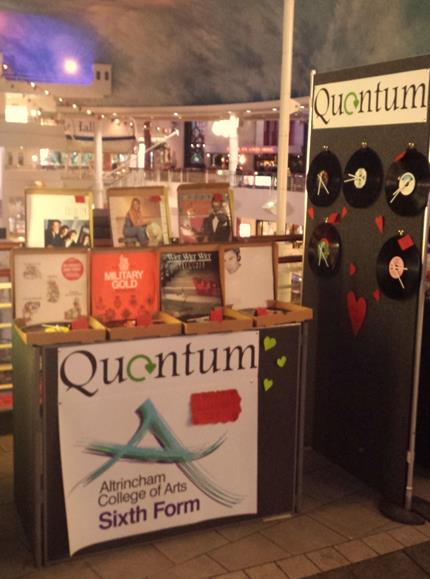 A group of talented Sixth Form students from Altrincham College have been taking part in this year's Young Enterprise Programme, and have today ventured to the Trafford Centre's Great Hall to show off their wares, and hopefully turn a profit.
The aim of the programme is to encourage a new generation of business leaders, who will have the opportunity to sell their products and use the opportunity to market their businesses.
Young Enterprise is the UK's leading enterprise education charity and supports over 220,000 young people aged up to 25-years-old. It is supported by 3,500 businesses and more than 5,000 colleges, schools and local communities.
We are incredibly proud that we are able to offer our students the opportunity to take part in such a fantastic programme, as we feel that Careers Education; both theoretical and practical, is vital to the learning of all our students. The Business Studies Department, is passionate about encouraging students to express their entrepreneurial skills, and in addition to Young Enterprise, also offers students the opportunity to get involved in the Business Club and School Magazine.