STAY SAFE; STAY AT HOME; PROTECT THE NHS
Dear Parents/Carers,
Welcome back to 'school'!
I do hope that you and your families are keeping well and that you're managing to enjoy some of this glorious weather! Have you seen the AC loo roll video yet? It's a hoot! Click here to watch it if you haven't already and have a giggle! Thanks to Mr Eastwood for putting this together – we hope it will lift your spirits and remind our students that we are thinking of them!
Whilst this is officially our first day back after the Easter break, some staff have been working through so please bear with us over the next couple of weeks as we all take a staggered break. Emails may not be responded to immediately from a small number of staff and members of the Senior Leadership Team. School phones are also currently down but we expect this problem to be resolved later in the week – please check our website for updates.
The school building has now had a full deep clean and reopened today for the children of key workers and our most vulnerable. We are currently averaging 5-6 students in attendance each day.
With no sign of when things might be returning to 'normal', nothing concrete from the Government for obvious reasons, I do know that teaching unions are working hard to ensure no-one is put at increased risk by opening schools up again too soon. They are in weekly meetings with the Department of Education by all accounts and this is most reassuring. I will be working on a strategy over the next few weeks with SLT to see what re-opening might look like, which year groups should come in first and when, which staff and when, but also taking into consideration the fact that self-isolation and social distancing for staff and students will continue for some time. We will have to get the basics in place and take it from there as there is no definitive way to approach this. I will of course keep you updated as things progress.
I would like to welcome Mrs. Hudson-Kirkham to our school!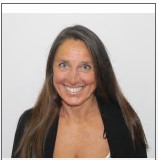 Mrs. Hudson-Kirkham will be teaching Maths and will also be Deputy Designated Safeguarding Lead, supporting Miss Diffley in this important area. She is an experienced Maths teacher and was also an outstanding Head of Year at her last school. She will be a great addition to our AC team and I'm sure you will make her most welcome when you/your child finally meet her!
I hope that your children have now settled into a bit of a routine and are doing regular school work at home? I know the sunny weather needs enjoying whilst it's here but please do encourage them to allocate time to their studies each day. Don't forget, there is a suggested 'timetable' for KS3 and one for KS4 on our website. BBC Bitesize have also just increased the resources they are offering for students in these year groups – this is a most useful website.
Please let Mrs Murray know of all the wonderful things your children/family are doing at the moment. She will maintain a Praise bulletin for the website so that our students' efforts can be publicly celebrated.
I will send another bulletin later in the week with further news and updates.
Kind regards
Ms K Earle