Dear Parents and Carers,
In my time as Headteacher at Altrincham College, there have been many 'firsts'…Wednesday's gas leak was one of these moments! Thank you for your support that day. All students conducted themselves really well and left the school site promptly and safely without any silly behaviour. They were a credit to themselves and to you.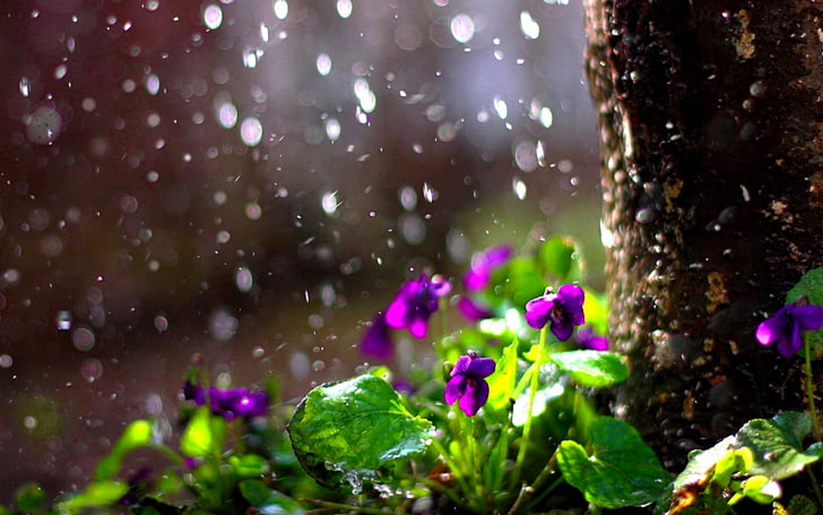 Thank you also for supporting home learning during yesterday's Strike Day. KS3 participation in Teams lessons was high. Staff did a wonderful job in providing this learning – it can be nerve-wracking delivering to a list of names, with no sound and no faces in front of a camera
Our Inclusive School
We are delighted that our Cultural Diversity Day, which took place in March, raised £500 for the Turkey-Syria earthquake disaster. The event was driven by Year 11 students, particularly by Juri and Miles, who also led a Year 9 assembly this morning to inspire and encourage students with their enthusiasm for celebrating diversity at Altrincham College.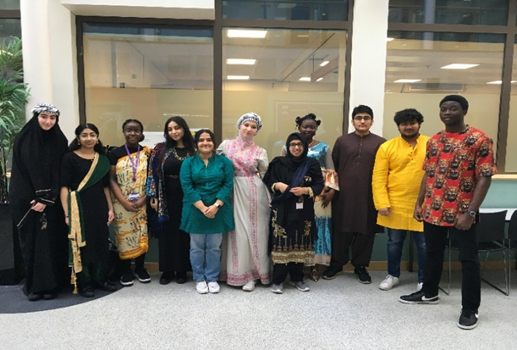 Textiles Success!
Year 11 Textiles student Nitjeet S-G created some wonderful work for his exam, a pillowcase looking at the world through his eyes! Well done Nitjeet!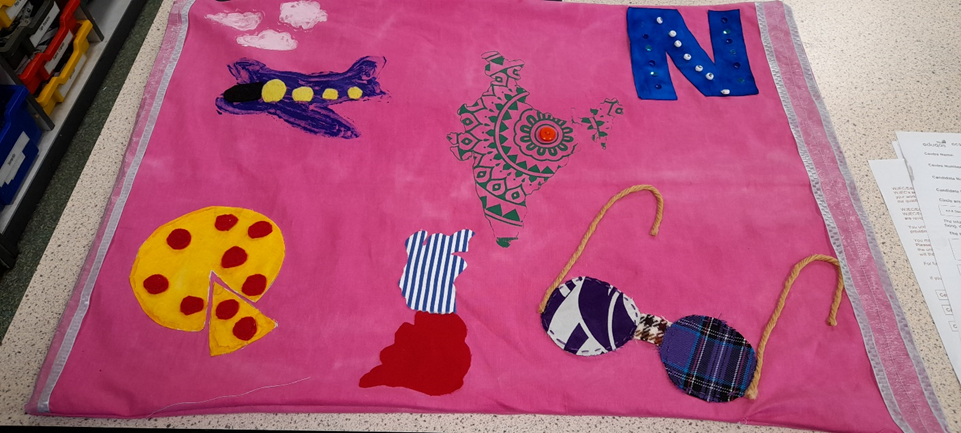 Message from Public Health Trafford
Trafford's Public Health Team is aware that vaping is becoming an increasing issue for schools to manage. Vaping is banned in and around our school and students should not bring them anywhere near the premises. There will be severe consequences for any student breaching these rules.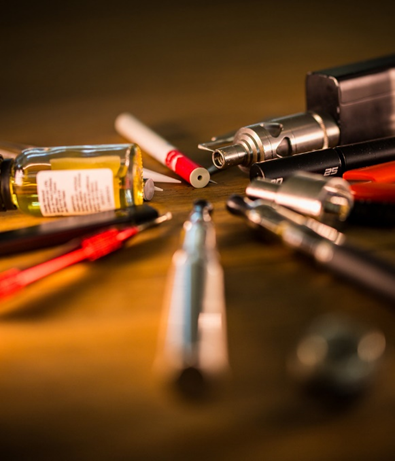 Harmful Vit E acetate found in Vapes
I'm sure many of you will have seen reports about this in the news over the last few days, including an incident in Greater Manchester. Vitamin E acetate when inhaled can produce a toxic gas that causes lung injuries, commonly referred to as EVALI. If people are vaping using a device with a refillable tank and using unregulated oils (these could include, but are not limited to, THC or cannabis) there is a risk that it could contain Vit E acetate. The Public Health advice is that these unregulated oils should not be used at all.
Vaping carries some risks, although it is generally much safer than smoking and very effective in helping smokers to quit. From a Public Health perspective, we would NOT wish to see non-smokers starting to vape. To support you to have discussions about vaping with young people, I have attached the vaping guide and poster developed collaboratively with young people in Trafford (please see the documents at the bottom of this page). If you haven't seen these before I hope you find them useful.
It is illegal to sell unregulated vapes, or to sell vapes to people aged under 18. You can report a business selling products to underage young people by emailing trading.standards@trafford.gov.uk or through the Citizens Advice online portal: citizensadvice.org.uk/consumer/get-more-help/report-to-trading-standards/
Barclays LifeSkills event
There were no Monday morning blues for our sixth form students this week as they enjoyed an exciting day celebrating 10 years of Barclays LifeSkills. Our Sixth Form was selected to host this very special event where students participated in a Barclays LifeSkills workshop titled, 'Kickstart Your Career', to help them identify the key transferable skills required for the world of work.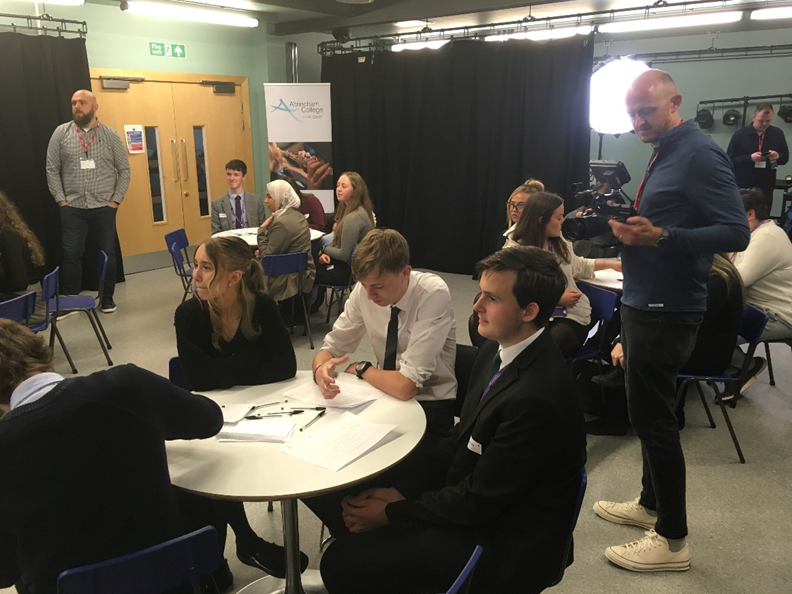 Students and staff were joined by the ex-professional Premier League footballer and broadcaster Ian Wright, who explained how he had to adapt when he went into TV and how preparation was key for him and still is now. He advised them to develop a strong work ethic, listen to people and take on board constructive criticism – great words of advice!
Student Tanishka said, "It was a very memorable day! I learnt about transferrable skills and identified examples to back them up. Furthermore, Ian was very inspirational and very down to earth. He talked about handling constructive criticism and confidence while giving presentation. It was comforting knowing that a celebrity also gets nervous as well and it's completely normal."
Ian is Barclays' football ambassador and he was delighted to meet our Year 7 girl's football team at the event and even signed a football for them!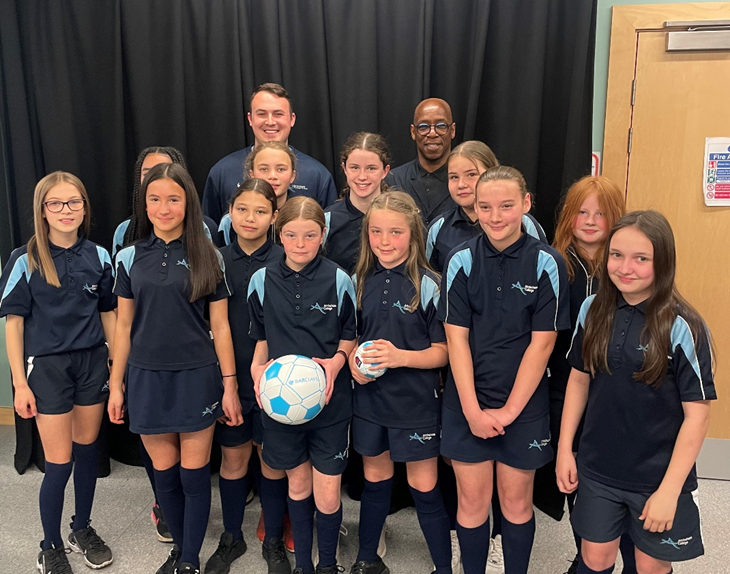 The event was filmed by a professional film crew and the footage will be shown in Barclays' branches and on their ATM machines all over the country!
A huge well done to all the students who participated:
Harriet A, Harry B, Noah B, Leah C, Daniel C, Sydney E, Muhammad H, Oliver H, Amelie I, Josie J, Steph J, Megan M, Ben M, Tanishka M, Izzy T, Oliver T, Sam T, Nils VD, Jondis B, Nathaniel F, Sophie N, Shahd R, Isla S, Sophia O, Ashley A, Aidan B, Jack B, Noor A, Sam H, Eleanor LB
Sporting Successes
Gymnastics
Akyra P-R became a double British championship as we broke up for the Easter holidays!
After a few falls on day 1 of competition she managed to finish in 6th place all around and made 3 finals, bars, beam & vault.
On day 2 she had a great comeback with clean routines and finished with a gold medal on vault & beam, and bronze on bars. Well done Akyra! We are so proud of you!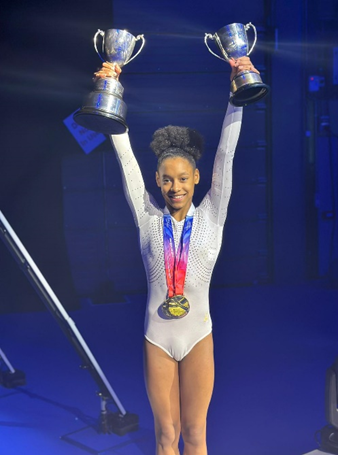 Football
The year 7 boys finished off the football season with a 1-0 victory against Sale High. We arrived at the pitch and found their normal 9A side pitch was not available so we decided to play on a larger pitch and play 11 side. This is a new challenge for the team but we stepped up to the mark. The first half was a tight encounter but AC were tight in defence and had a few opportunities going forward.
At half time we discussed winning our 50/50 battles and the lads stepped up to the mark in the second-half against a much bigger and more physical side. Jamie and Ellis took charge of the game while Joel, Ryan and Keegan put the opposition under pressure. Our goal finally came from a corner that dropped to Zack at the edge of the box his shot was struck well and via a slight deflection found the back of the net.
We continued to push for another goal but a few of our efforts were well saved. Sale High tried to gain a late equaliser but with solid defending at the back from Leyton, Renars, Skye, Toby, Will and Zack they caused us few problems and we ended the game 1-0 winners. This concludes our football season but as they say, always make sure you win your last game!
Player of the Match went to Zack for tireless work up and down at the left hand side of the pitch acting as both a left back and left midfielder and of course for scoring the winning goal.
We would like to congratulate the following students for doing so well in the game: Leyton B, Toby K, Renars J, Skye F, Zack F, Will H, Keegan S, Jamie W, Ellis M, Ryan N, Giulian P, Joel T-R, Camron F and Ethan K (injured but came on bus to support).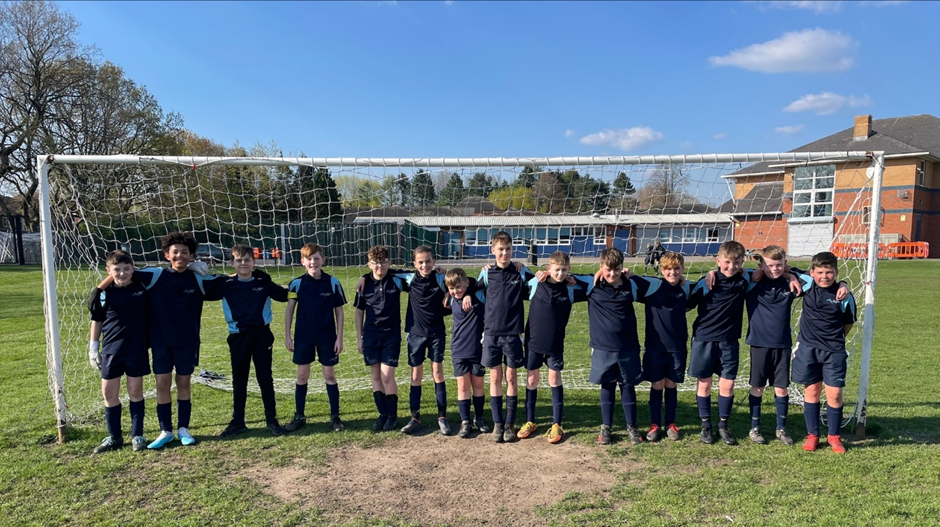 Basketball
The Y7 boys' basketball team have a league play off final next Tuesday against Sale Grammar. This will take place at home and if they win, they will have won all of their games this season. Any support would be greatly appreciated. Please come along!
Cricket
Congratulations to international cricket star Amy S in Y11 who has been selected to play for France's women's team! Her first tournament for France is the 5 x T20 internationals against Austria in Vienna from Friday 5th to Sunday 7th May. Well done Amy!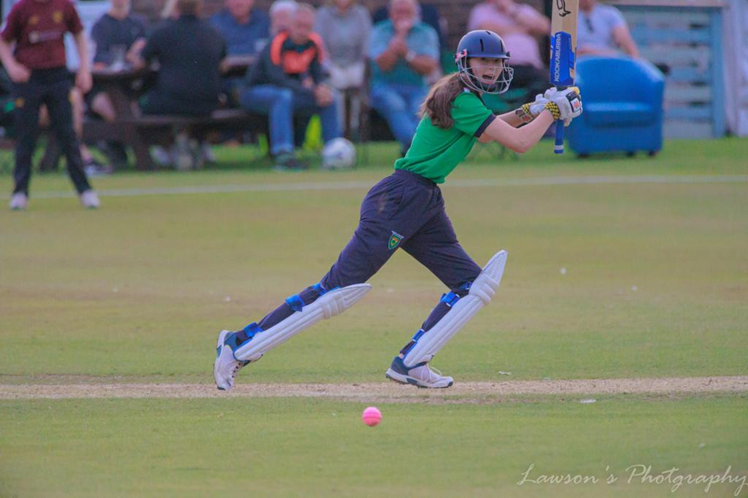 Geography competition winners!
Launched during Sustainability Week, students in Key Stage 3 were tasked with designing a poster or photograph that encourages sustainability.
Our winners are: Billy (Y9) and Amy (Y7) and runners-up prizes went to Alex, Emily and Zuzanna in Y7. Well done!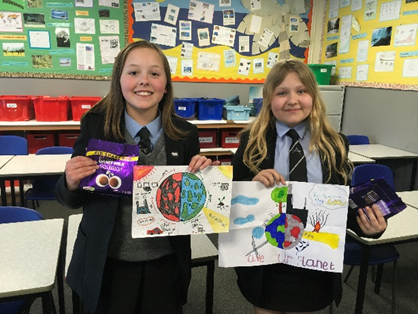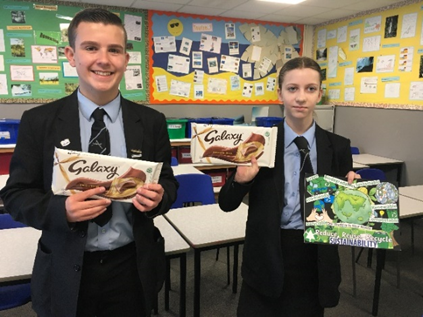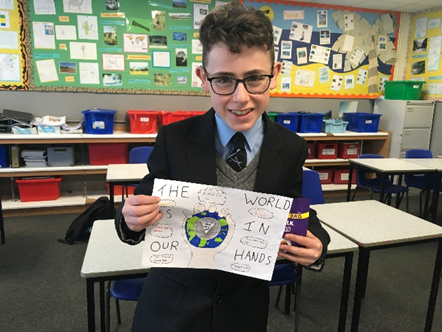 Cheerleading Club
Our new programme of enrichment activities has got off to a flying start! Miss Matthews was delighted with the turn-out for her after-school Cheerleading Club on Monday.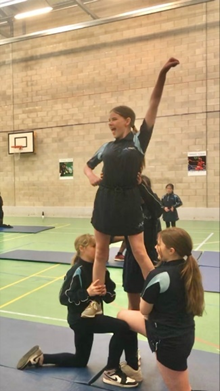 A reminder that this club is open to all Key Stage 3 students - no sign up necessary.
More information about enrichment opportunities can be found on our website:
https://www.altrinchamcollege.com/enrichment/clubs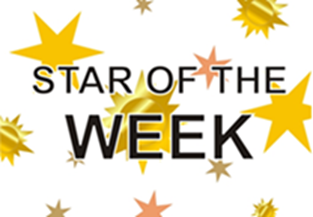 Staff Stars of last week were our Art, Music and Drama teams (and Ms Kennerley!) for all their hard work in bringing WWRY to the stage (some of the staff pictured here) and this week's Star is Mr Hill (Maths) for outstanding success in turning reluctant mathematicians into keen ones (recommendation from parents!). Congratulations from all of your colleagues!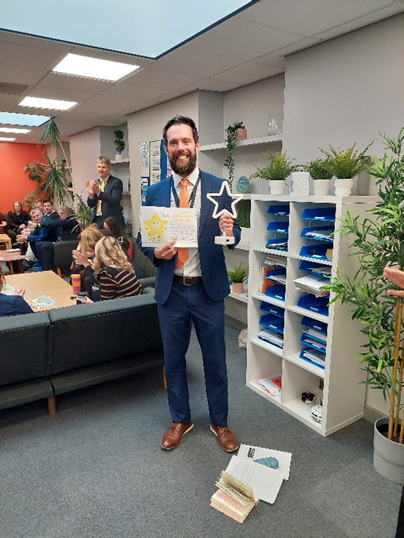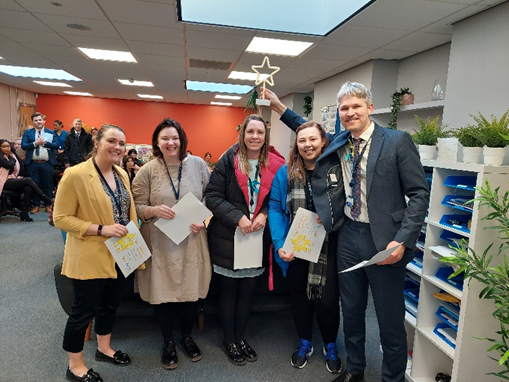 Student Star of the Month
Student Star of the Month nominations were for going over and above, as chosen by members of staff. This month they were:
Year 8
Lily P
Archie L
Emma J
Amelia S who all achieved amazing results in their LAMDA exams!
Year 9
Vivianne D A. who despite the interrupted weeks recently, still has had 100% attendance all year, no negative behavior points, gets involved in extra curricular activities, is polite and hardworking and receives gold awards on reports!
Year 11
Juri Sammour for her assembly on Cultural Diversity

Miles Lidster for his assembly on Cultural Diversity
And the winner, our Student Star of the Month for April is……Tanishka M in Year 12! Tanishka has been selected for embracing the opportunity afforded to her on Monday, working so brilliantly with the team from Barclays LifeSkills, doing a piece to camera and exuding confidence! A great role model to other students in her manner and approach to all things! Many congratulations to you!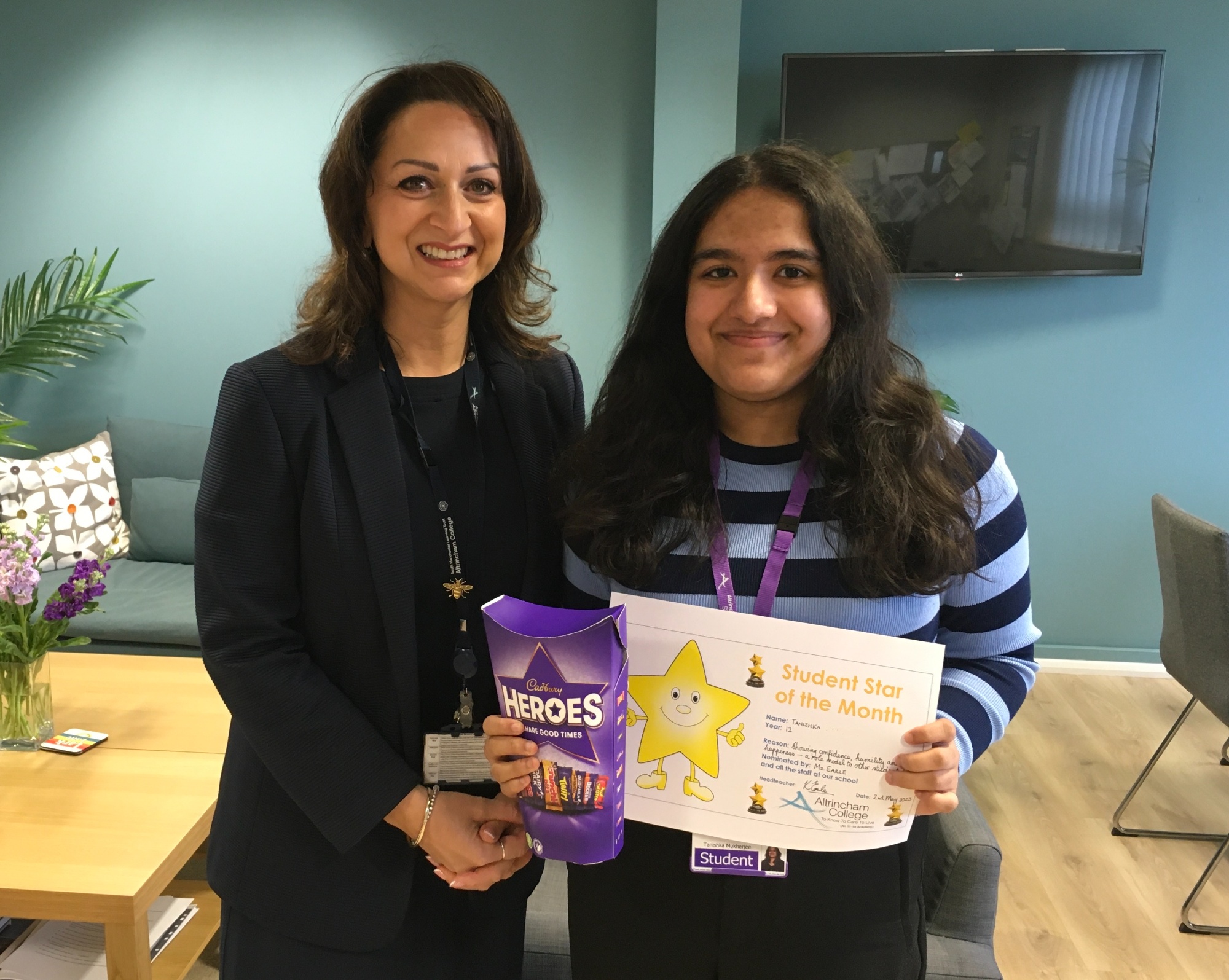 All nominations this month are absolute STARS!!
Finally, a reminder that Monday is a Bank Holiday and Tuesday is another Strike Day therefore KS4/5 students will be in school with KS3 students receiving online learning and work set on ClassCharts.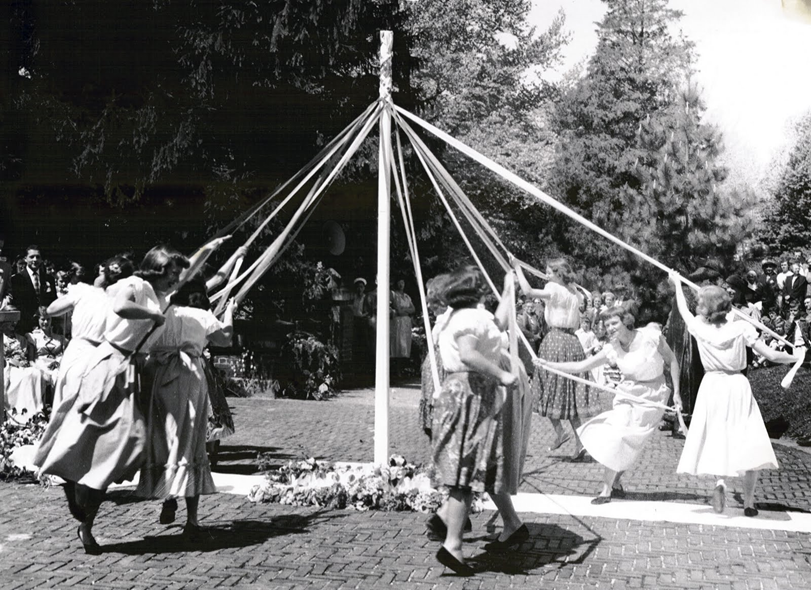 Here's to some May Day sunshine! Thank you for your continued support of our school.
Ms K Earle
Headteacher