During the temporary school closure, please refer to this section of the website for letters home, useful information and resources.
---
Please visit our Covid-19 contingency page for a suggested timetable of work, plus useful resources.
Letters home and our weekly Sixth Form News Bulletin have been added as an attachment to the bottom of this page.
Transition work in preparation for Sixth Form Study can be found here.
---
Year 13 A Level Results updates
Y13 exam update - 19.08.20
AQA and Edexcel have now since revised Y13 examination grades. The grades will be emailed to your school email address this afternoon. For all remaining exam boards, we will email the results when they arrive in school. We have been assured by the exam boards that this will be done by the end of tomorrow.
For any students whose grades are higher than those they received on results day, UCAS are aiming to share these with universities and colleges by this Friday, 21 August.
Y13 exam update - 18.08.20
Dear Students, Parents and Carers,
As you will be aware from the news, all students in Year 13 will now have their results changed to the Centre Assessed Grades awarded by our school.
We await further guidance on how this should be done and will then inform students of their results.
I am delighted by this u-turn by Ofqual and the Government and hope that this will mean students go on to their next steps at university, further education and apprenticeships/employment with confidence, knowing they have been given a result based upon sound judgement by the teachers who know them best.
We will communicate again shortly to let you know how the CAGs will be disseminated.
Yours faithfully,
Ms K Earle, Headteacher
*Please check your school email for more information (to follow)*
---
Year 11 Virtual Taster Week
If you couldn't make our virtual taster week then you haven't missed out! Learn more about our Sixth Form and what it can offer you in our virtual video and message from headteacher Ms Earle.
You can also visit Sixth Form Instagram account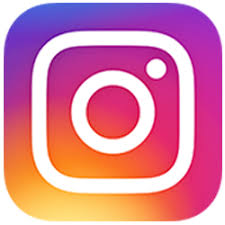 @acsixthform to check out the Taster Week highlights.
University News:
Year 12: UCAS key dates and deadlines for the autumn term have been added as an attachment to the bottom of the page ("Year 13 student UCAS deadlines")
Please spend some time during the summer break to research your course choices and work on the 2nd draft of your personal statement!
---
2020 UCAS Applicants (Year 13)
Student Finance Information during the Coronavirus Crisis:
gov.uk/government/organisations/student-loans-company
UCAS advice during the Coronavirus Crisis:
ucas.com/coronavirus-updates-hub
---
Financial advice for students:
Money Saving Expert, Martin Lewis OBE, has created a financial guide for students, which you may find useful. Learn about saving, borrowing, payslips, how to manage your money, student finance and much more. The 'Your Money' guide can be found at the bottom of the page, or for further information, please visit www.young-money.org.uk.
---
Please visit the Higher Education page for more help and advice about applying to university.