Congratulations to all three of our Year 10 Table Tennis teams who competed in the Trafford Table Tennis competition on 17th March, and narrowly missed out on victory.
The competition, held here at Altrincham College, highlighted the talent and commitment of our teams, and was tantalising to watch.
Practice sessions take place every Tuesday and Thursday evening at school, and the sheer skill and determination of our teams was evident throughout the competition.
This has been mirrored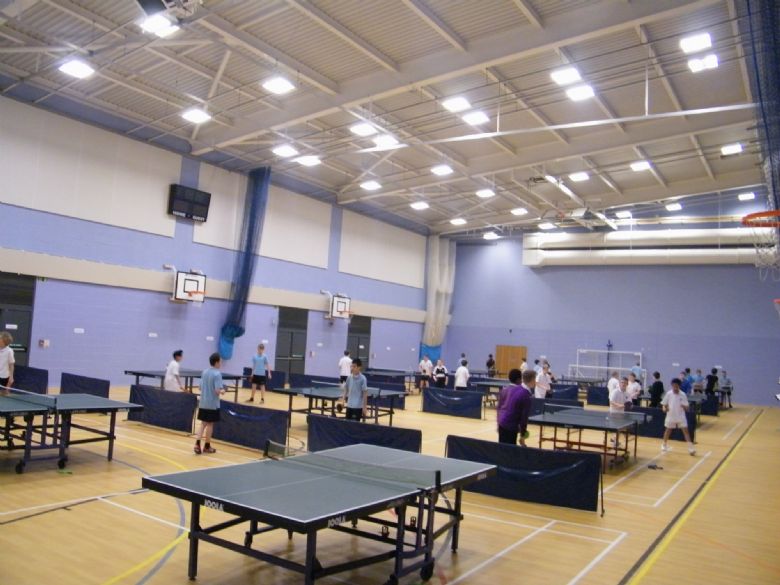 in their academic studies, with all of our players having scored full marks in their GCSE Table Tennis assessment.
The level of skill among the ten schools from across Trafford was very strong, with a nail-bitingly close Semi Final ensuing between Team's A and B of Altrincham College, resulting in an eventual 89-85 points victory for Team A.
Each team competed superbly, with ACA entering the final against Altrincham Boys Grammar School.
Our finalists; Luke Henderson, Harrison Hague, Tyler Chan and Josh Evans, worked tirelessly throughout their final matches, and we are tremendously proud of the effort and commitment that they showed. The final matches were very close, with both teams displaying incredible talent, however, on this occasion we were narrowly beaten 3 to 1, coming a highly respectable second place.
Physical education and sport enjoys a strong tradition at Altrincham College, and we are all tremendously proud of the achievements of our pupils and delighted that we are able to offer our students the opportunity to take part in extra-curricular activities such as this.