Global Human Rights Speaker and Advocate; Stuart Milk, visited Altrincham College today.
It was a great privilege for Altrincham College, to welcome Stuart Milk to school this morning.
Stuart; nephew of the iconic civil rights leader; Harvey Milk, is an international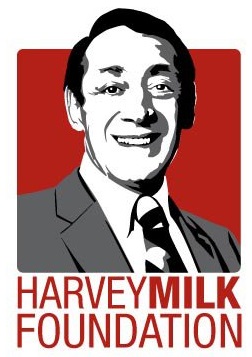 human rights activist, LGBT rights speaker, Government relations consultant, youth advocate, and Co-founder & Board President of the Harvey Milk Foundation; a non-profit advocacy and education centre.​
Stuart has picked up his uncle's torch, and has continued to spread the message of authenticity, courage, and the power of collaboration onto the global stage.
"It was a privilege, to have Stuart visit us at Altrincham College. He provided a fantastic opportunity for our students to develop a greater understanding of the history and current context of global human rights, and was able to actively engage students in open and honest discussions.
"His talk was thoroughly enjoyed by all who attended, and I would like to extend the thanks of everyone here at ACA to both Stuart, and to his team at the Harvey Milk Foundation, for taking the time to visit us today." Peter Brooks (Head Teacher)
Across the world, Stuart and his team support local, regional and national human rights struggles and emerging LGBT communities. As a result, Stuart has been able to present to many high profile officials at numerous events across Europe, Asia, Latin America, the Pacific, and North America, including at the House of Lords in 2012, as well as at more intimate gatherings at the White House.