Jack wins medal at the English Schools Fell Running Championships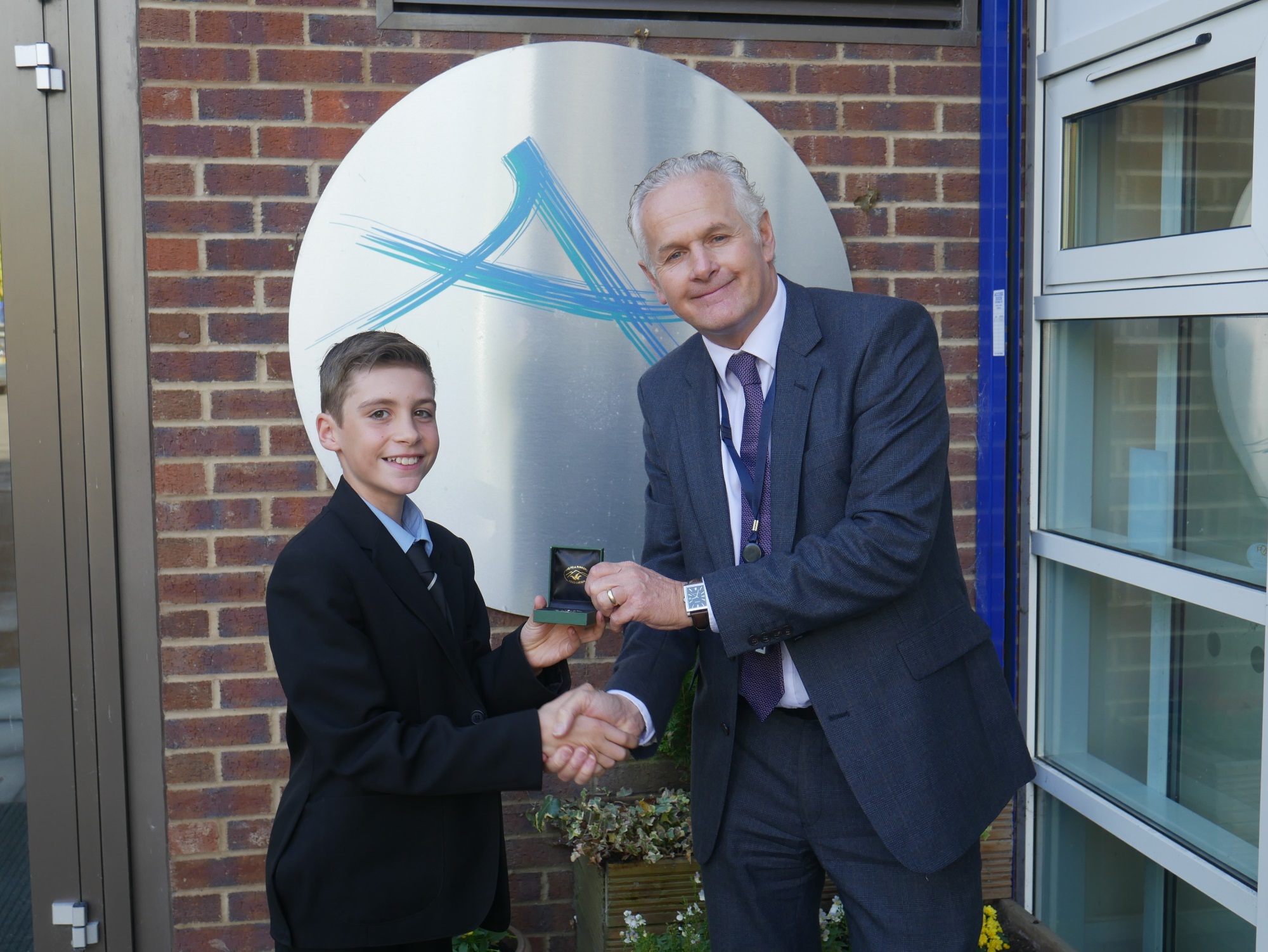 Congratulations to Jack Spark, one of our Year 7 pupils, who has won 2nd place at the English Schools Fell Running Championships running for Altrincham College! The event was held on Sunday 24th September and consisted of a 3.1km long mountain course.
Jack has put his running championships experience into his own words with a gripping review, take a look:
On a mild Sunday morning in Settle, I partially walked the course and headed back to the rugby club for the briefing. Following the briefing we walked up a few narrow roads to the start of the race.
The course was 3.1km long.
I was quite nervous and felt my adrenalin pumping. I got a great start and didn't get boxed in. The race took us through a field going diagonally up towards the top of the mountain. As we set off you could see and amazing view down on the small village. I was in second place up the hill. It was flat for a bit on the top of the mountain and the reeds slapped against my legs as I ran through them. It was key for me to maintain this position so I didn't get help up at the bottle neck to jump over the style. There followed a steep, rocky downhill section which was incredibly technical.
After running down a very rocky path, we jumped over a small wall and started on the flat, by this time we were at the bottom of the mountain. I was overtaken on this flat section by two people just before another style putting me in fourth place. The second one dropped out of the chase leaving me and the second boy who was tiring fast on the final stretch round. I was in my element at this point as I was back on flat (a more familiar terrain) I could see the finish and hear my family cheering me on. On the final corner I felt strong and was aware that I could finish in second, but I did a sprint finish just to be sure!
I was very proud to achieve second place, it was an amazing race with a lovely atmosphere.