Altrincham College Governor, Rev Libby Lane, named as the Church of England's first female Bishop
The Rev Libby Lane, Vicar of St Peter's Hale and Governor at Altrincham College, was announced as the Church of England's first female Bishop on the 17th December 2014.
In what was a unanimous decision, Rev Lane's appointment has brought an end to 22 years of resistance to the promotion of female Bishops, and will on Monday 26th January be consecrated at a ceremony at York Minster as the 8th Bishop of Stockport.
The General Synod decided in 1992 that although women had the right to become priests, a glass ceiling and parliamentary exemptions prevented their appointment as Bishops. That was until July 2014, when the synod finally allowed women to take this post, with the formal legislation passed in November.
Speaking at Stockport town hall where she was announced as the new Bishop of Stockport, Libby Lane said: "I am grateful for, though somewhat daunted by, the confidence placed in me by the Diocese of Chester. This is unexpected and very exciting. On this historic day as the Church of England announces the first woman nominated to be Bishop, I am very conscious of all those who have gone before me, women and men, who for decades have looked forward to this moment. I am excited by the possibilities and challenges ahead."
"Everyone here at Altrincham College is immensely proud of Libby at this momentous time, and is delighted that she was able to serve as one of our Governors." (Peter Brooks; Headteacher at ACA)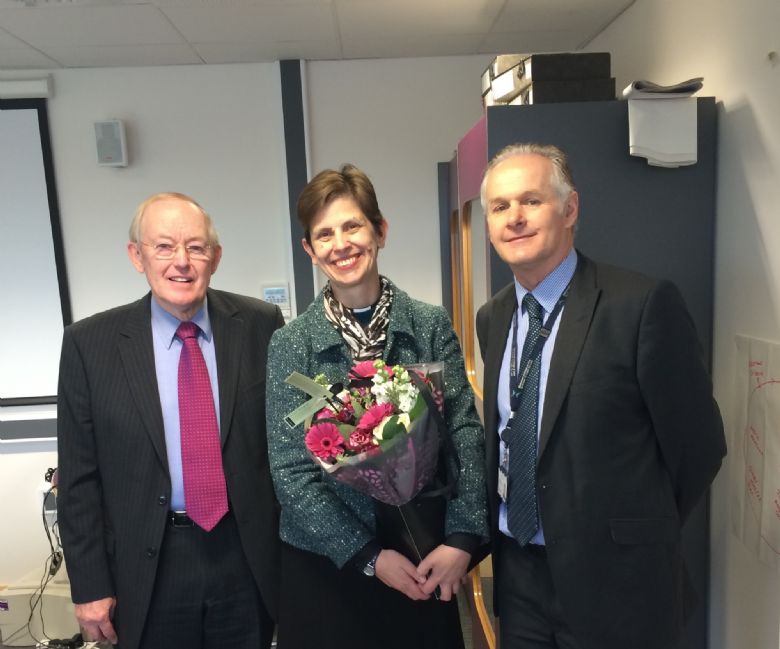 Left to Right: Bob Aubrey (Chair of Governors), Rev Libby Lane, & Peter Brooks (Headteacher)