British Science Week Celebrations
British Science week activities have certainly started off well with our students receiving a £1000 donation from Amazon!
The donation was made as part of Amazons 'Amazon in the Community' programme. The programme supports communities around where it operates offices and development centres in different parts of the UK! Thank you to Ria Fowles from Year 7 and her father Neil Fowles for nominating us to receive the donation!
Pictured below are Hannah Moody, Ashley Cowen and Neil Fowles who came to join one of our Science lessons on Monday 13th March!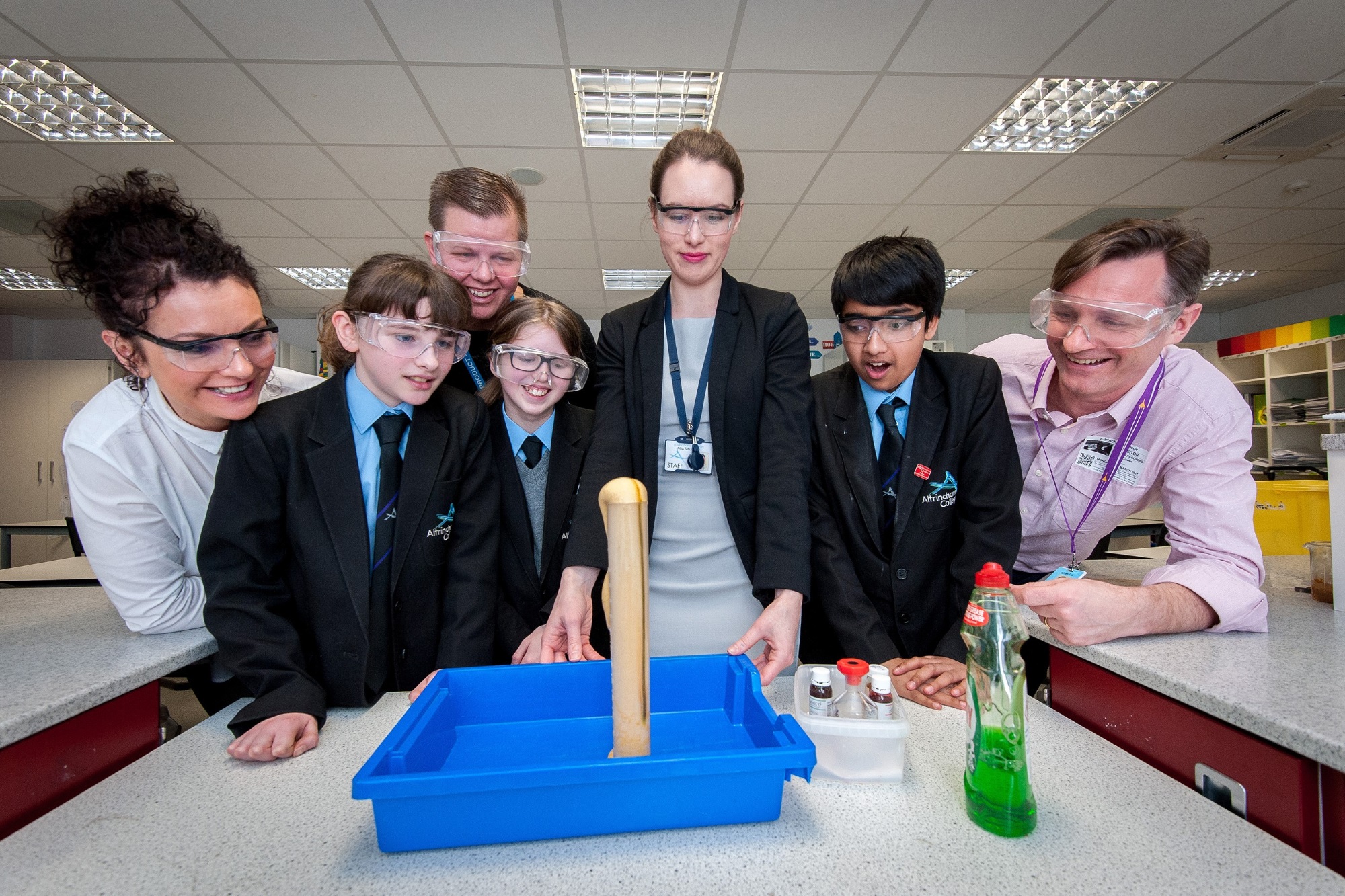 Mr Brooks added: "British Science Week is something that our students really enjoy and to receive this donation from Amazon has been fantastic. At Altrincham College the teaching of Science is a huge strength and we are always keen to make learning even more exciting for our students so we're grateful to Amazon for helping us do that during British Science Week. I'd like to say a big thanks to Ashley and his team from Amazon in Manchester for their support."
We have many different and exciting Science based activities planned for this week including lessons based around chocolate and hydrophobic substances! Follow us on Facebook to keep up to date with the fun!
https://www.facebook.com/AltrinchamCollege/