Hello all,
It's been wonderful to hear from so many of you in the past week. Your teachers are missing you terribly and seeing your hard work is truly bringing a smile to us all! It's really important to stay positive during these challenging times and to try to keep motivated and focused.
I will be setting you a variety of challenges to encourage you to use your time productively and to help support the many key workers who are working so hard to fight this awful virus. (Check your Classcharts announcements, School Website or School Facebook site for more information on these.)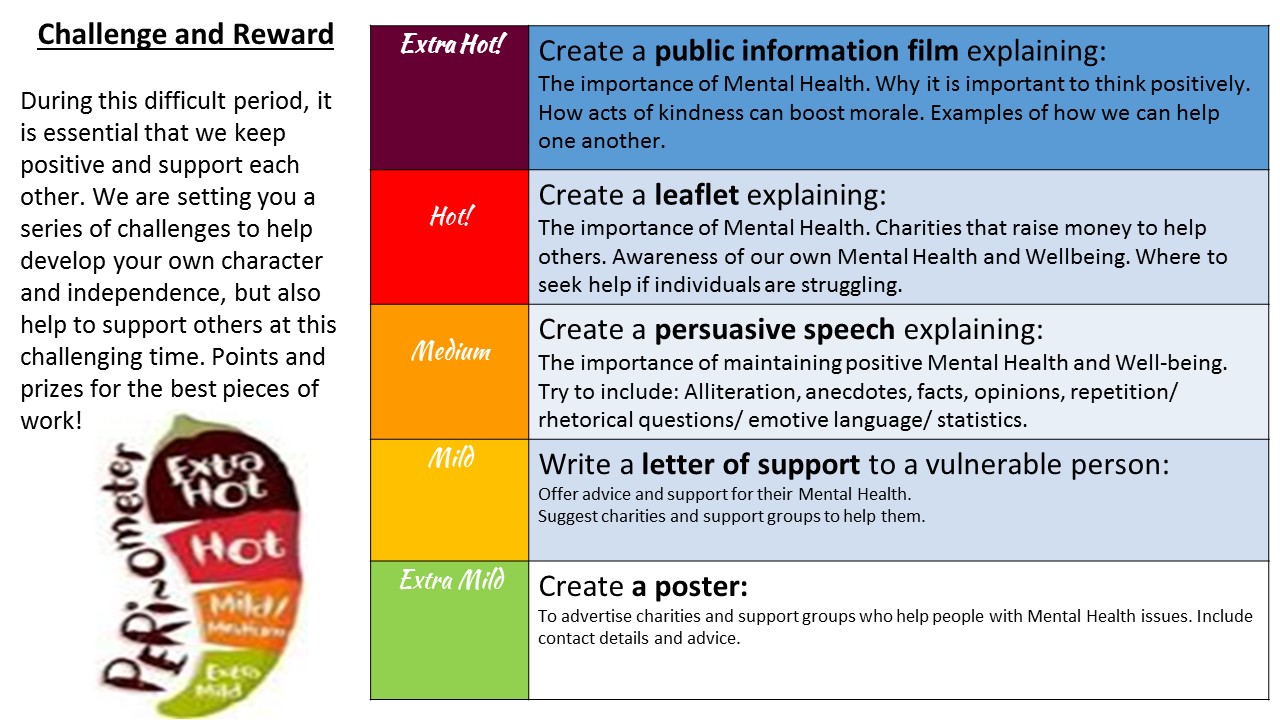 I have added Gold awards for all of you via the Classcharts system. (5 points)
The following students have been nominated for their resilience and initiative during the past week:
Holly S (Year 9) - she has drawn up a fantastic timetable. She's decided to tackle core subjects in the morning and arts/ practical subjects in the afternoon. Great independence and self-motivation shown in such a unsettled time!
Hallie S (Year 7) - has been learning new vocabulary and testing herself on the spelling of these words. She's committed to using her time productively and purposefully. Well done!
Ollie J (Year 7) has been in touch with Mrs Eastwood and shared a photo of some baking he's done at home. "7.4 are the best!" (To quote Mrs Eastwood!)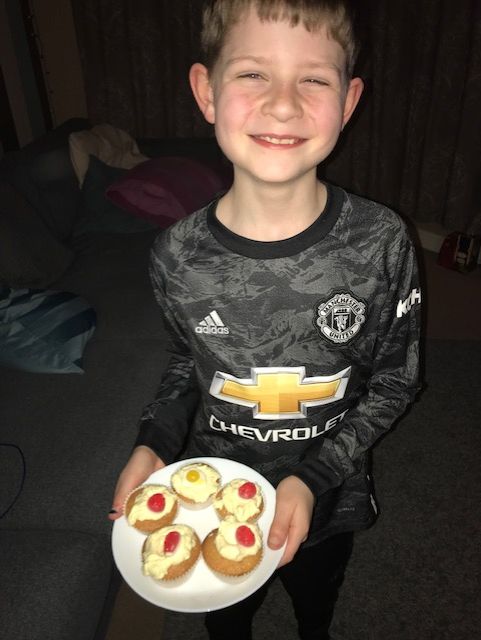 Issac T (7.4) - Issac has been using his time to work on his creative and artistic talents. He has created some fantastic drawings. Well done Issac.That's really impressive.
I have had many more nominations and, each day, we will be celebrating your hard work and effort. Make sure you check the student bulletin each day via the school website or Facebook.
Thank you for all of your hard work. We are thinking of you all.
Stay Safe. Stay Home. Saves Lives.
Ms Murray