STAY SAFE; STAY AT HOME; PROTECT THE NHS
Dear Parents/Carers,
Staying Safe Online
It is essential that we keep our young people safe at all times, especially while they are online. All our students have received online safety education and advice in school through their ICT and PSHE lessons and through assemblies and form periods so should understand the risks. Please make sure that you are monitoring the websites that your child is visiting and appropriately parent locking devices where possible.
There is a lot of support available to keep your child safe online. The Safeguarding page of our website has some useful advice and below are some links to help support parents and carers:
Thinkuknow
Thinkuknow is the education programme from the National Crime Agency's CEOP command. Thinkuknow aims to empower children and young people aged 5-17 to identify the risks they may face online and know where they can go for support. https://www.thinkuknow.co.uk/
Internet Matters
Information, Advice and Support to Keep Children Safe Online - Internet Matters
Tips & Advice. From age-specific online safety checklists to guides on how to set parental controls on a range of devices, you'll find a host of practical tips to help children get the most out of their digital world. https://www.internetmatters.org/
The London Grid for Learning
The London Grid for Learning is a community of schools and local authorities committed to using technology to enhance teaching & learning. LGfL provide support for parents and carers to keep their children safe online https://www.lgfl.net/online-safety/default.aspx
Net-aware
Net Aware brings together the NSPCC's expertise in protecting children and O2's tech know-how, we've got everything you need to help you keep your kids safe online. Whether you're an online expert or you're unsure of where to start, we're here to help.
https://www.net-aware.org.uk/
And now, to celebrate the efforts of our students…..
Mr McWatt has emailed me to let me know about two of his students:
Brilliant effort with the Scratch program His program converts denary into binary and he has been set the challenge to now convert binary into denary!
A number of excellent tasks completed from the Nandos' menu, a brilliant effort with no errors, well done! Mr McWatt also enjoyed reading about her thoughts and opinions about robots and digital humans.
Mrs Woods showed me some beautiful artwork from Year 8:
Calling all Home Cooking Heroes!
Mrs Eastwood has been bowled over by the number of people getting in touch proudly telling her what they have been cooking up in the kitchen at home. From Year 7 fairy cakes through to Mr Brennan's pies!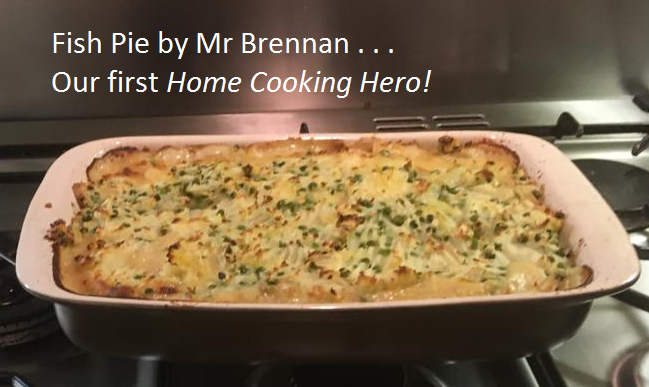 As Mrs Eastwood always says, food is one subject you have experience of every single day of your life, and even in these strange times we still have to cook and eat. So here's the challenge….
Mrs Eastwood is looking for Altrincham College's Home Cooking Heroes - both students and staff alike. All you have to do is cook or bake something and email her a picture of your mouth-watering masterpiece (ned@altrinchamcollege.com). Each week we would like to pick out some noteworthy entries and award someone with the Home Cooking Hero title! Who will be the first to steal the award from Mr Brennan?! PS No processed ready meals allowed! 😉
Ms Titchfield says:
I just wanted to let you know about a few of my students who have gone the extra mile in order for me to assess their work. Evie Curtis in my Year 10 GCSE Textiles has photographed her portfolio to create a powerpoint so that I can give her feedback (see images below). She has created some lovely work.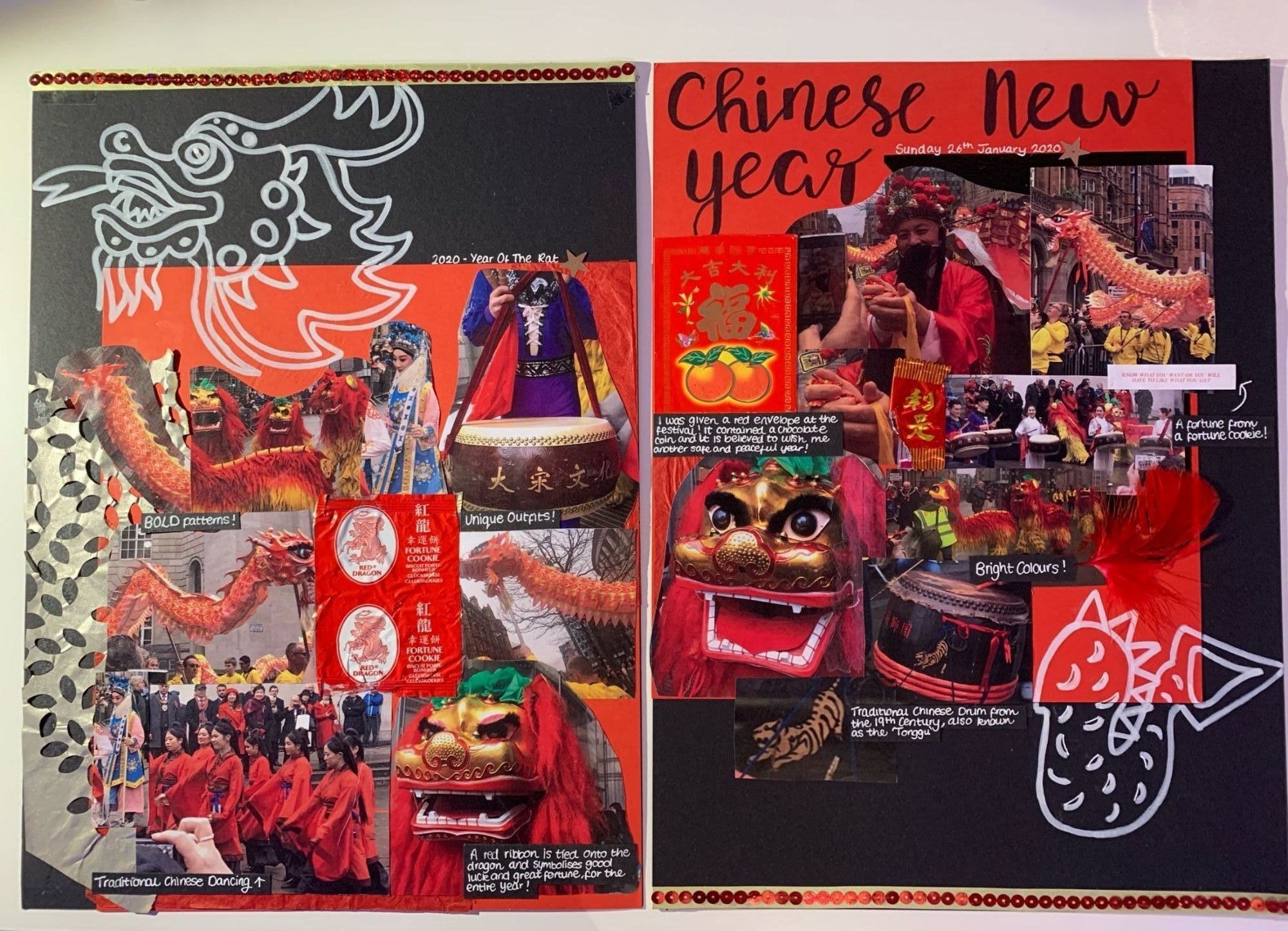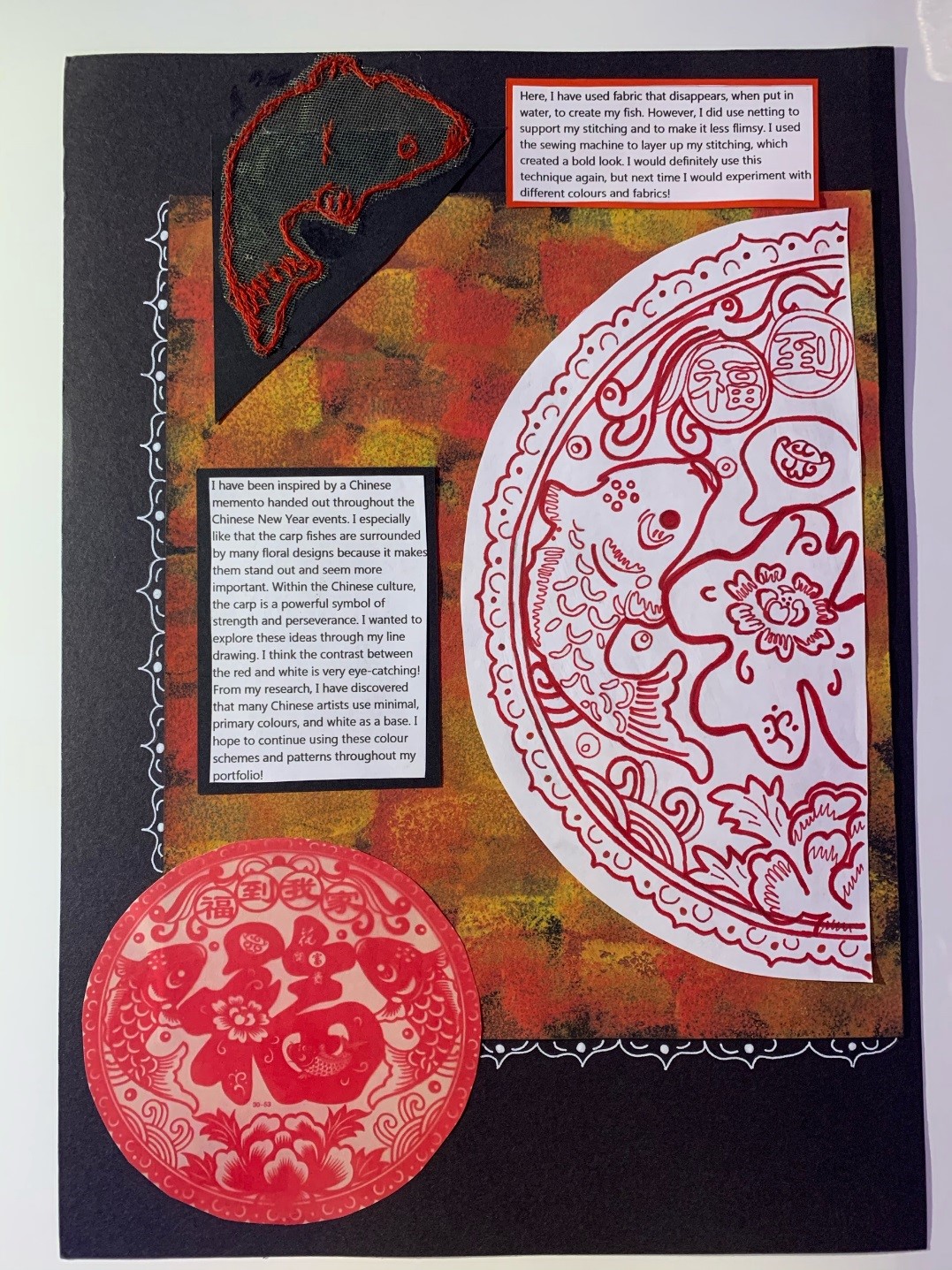 Ethan But in Year 7 has already emailed me his wonderful apron designs and I've given him praise and feedback. Also, Grace Duxbury in Year 13 has photographed her Fashion Marketing sketchbooks so that I can assess her unit and created multiple powerpoints as there is so much work. I'm very proud of them all and all their efforts!
These are just a few of all the wonderful examples of work being completed at home with your help. Thank you for all your support!
Please look out for Mrs Murray's "Praise Bulletin" to follow with highlights from many more AC students.
Kind regards,
Ms Kim Earle