Praise Bulletin: 8th June 2020
I hope this bulletin finds you and your families well and that you had a lovely half term, especially with the beautiful weather we had. Congratulations to all of you who have continued to, not only work hard on your school work but also to get involved with other activities and community projects over the last couple of weeks.
Here are the highlights!
Joe Yr8 :
During Mental Health Awareness Week and in the weeks before, Joe has been collecting and providing colouring sheets for children in his local area. Joe has been busy displaying the lovely artwork they've received in his mum's shop window whilst they had to close due to Covid19.
They received so many pictures, that they have also filled Joe's aunty's shop window and will be starting on the cafe next door to their shop next! The plan was to fill their village with colour, hope and positivity. They have certainly received lots of happy and positive comments, which is great.
Joe has also been creating kindness rocks to hide in the village as part of their local Facebook rock group- Ashton on Mersey Rocks.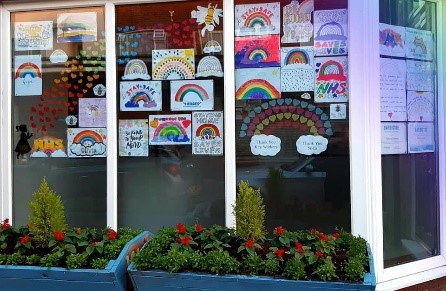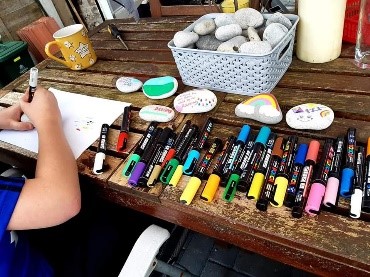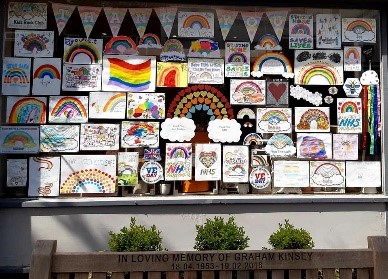 Drama Department news!
After a half term break it was great to hear from so many of you who have sent in your completed work. I have really been entertained by your script writing!
This weeks stars are:
Year 7:
Ben - script writing
Bianca - script writing
Serina - script writing and keyword presentation
Chloe - keyword presentation
Katy - keyword presentation
Alizah - script writing and keyword presentation
Eve - keywords presentation
Lily - script writing
Darcy - keyword presentation
Lily - script writing
Year 8:
Sophie - Script writing and keywords presentation
Oliver - script writing and keywords presentation
Bella - script writing
Ali - script writing
Isabella - script writing
Mateusz - script writing
Holly - script writing
Year 9:
Adam - script writing
Callum - script writing
Year 10:
Maisie - monologue study Drama
Well done to you all!
Mrs Mrozinski
Maths Department news!
Mrs Witchalls has been analysing MathsWatch this morning and the following people have been working really hard on it this week:
Y7 Ethan, Charlie, Erin, Alizah
Y8 Emma, Neo
Y9 Dylan, Andy
Well done to you all and keep going!
Textiles Department
Erin in Year 7 is consistently professional and thorough with her Textiles work. I've been very impressed with the high standard of her work. Well done Erin.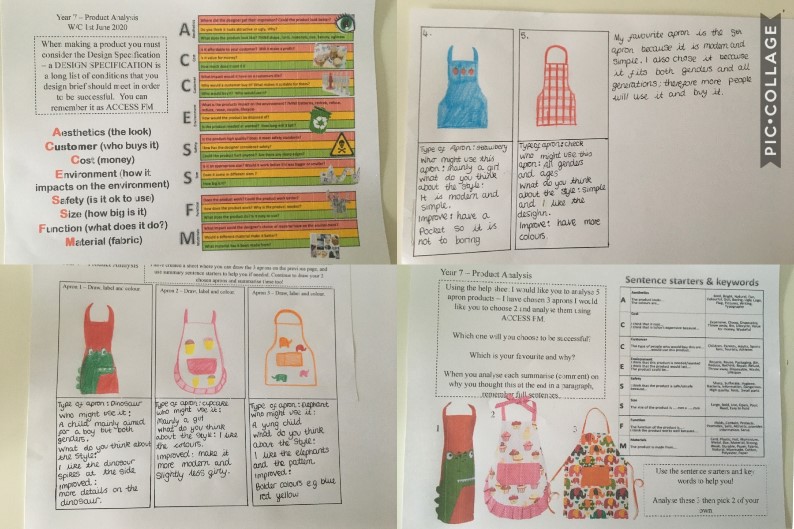 Stay Safe,
Ms Tovey