It's been amazing to receive so many updates of what you've been doing in your time away from school and to see the fantastic comments from your teachers. We are faced with huge challenges at the moment, but you are making us so proud of you all. Your efforts, enthusiasm and resilience are really appreciated by your teachers. It's really important that you stay in touch with us. Check your announcements on Classcharts regularly and send us an email to let us know how you're getting on. You'll see from the information in this bulletin that we like to hear about all aspects of your time away from school. The academic work is hugely important, but alongside that, we want to know what else you've been doing and how you're staying positive.
---
Mr Larkin:
Today, let's start with a member of staff. Mr Larkin has signed up to the NHS Good Samaritan scheme. He received the following message from the NHS.
"Congratulations and welcome to our community! You are now a NHS Volunteer Responder and can start supporting your community and NHS by assisting with vital requests needed during such a crucial time."Thank you Mr Larkin and all other volunteers and key workers.
Rebecca:
Rebecca has submitted some excellent English work to Ms Murray and has clearly been working hard.
Evelyn:
Evelyn has put a lot of hard work into this Escher piece for her art homework. Mrs Campbell and Mrs Earle are very proud of your efforts Evelyn!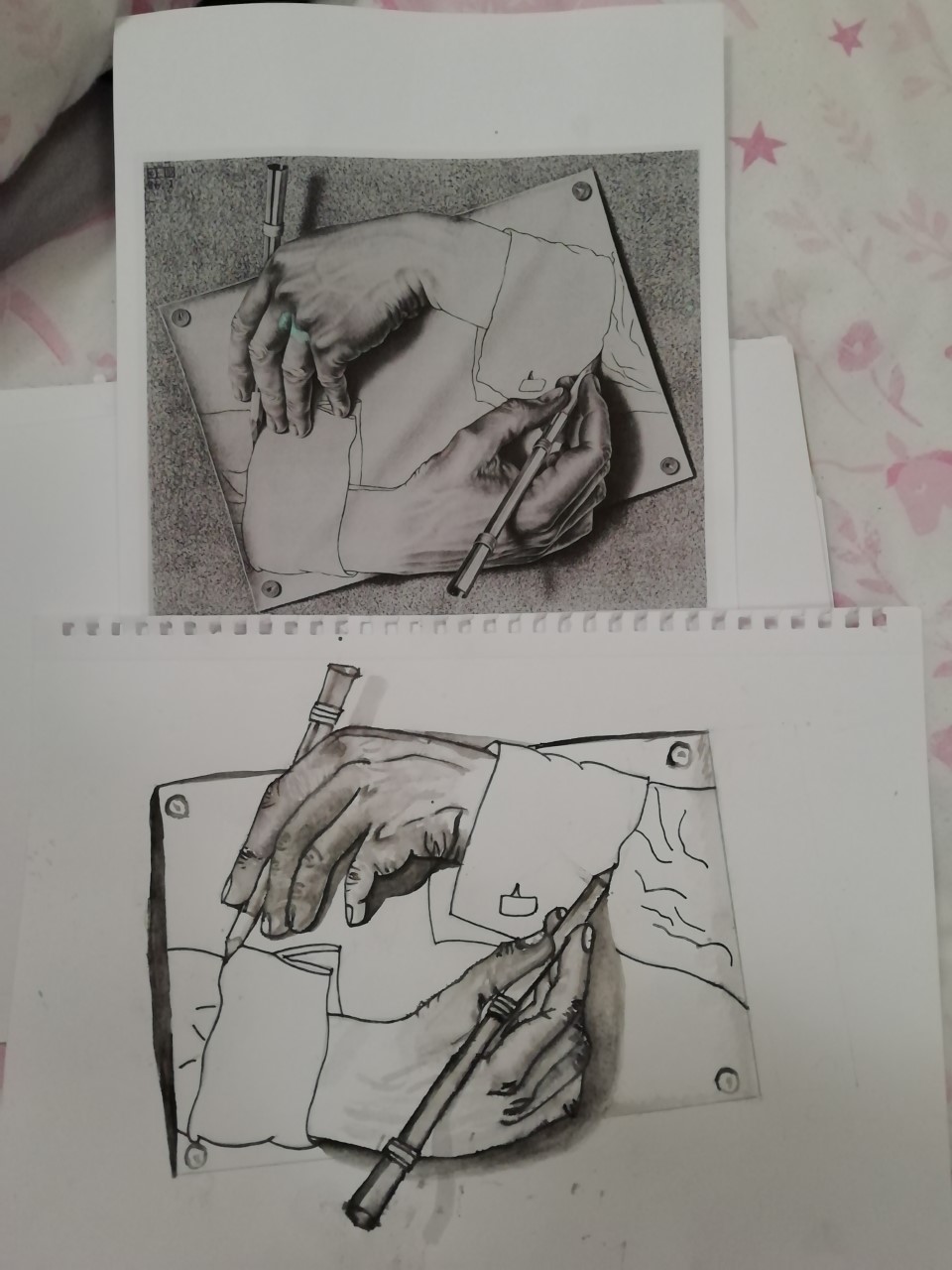 Miss Greenhalgh:
Miss Greenhalgh is impressed with Ethan and Oliver , in year 7. They are working hard and submitting great work. She's also impressed with Oscar for submitting two pieces of work and being very focused in his home learning. Miss Greenhalgh would also like to congratulate Tayla for her excellent attitude to learning and the completion of several great pieces of English work.
Ben:
Ben has learned a new song on piano, finished all his geography homework and started learning python. A great use of your time.
Food and Nutrition:
Year 9 students have been sending Mrs Eastwood and Ms Macklin amazing independent research work all about vegetarians. They have also been trying out some vegetarian recipes in the kitchen at home:
Ariba
Alfie
Holly
Sophie
Selena
Ariba has even taught me what a flexitarian is! Alfie has also been baking bread for her neighbours.
Well done to you all.
Dylan:
Dylan has happily got on with his school work and has been very helpful around the house. Dylan has enjoyed doing some of the research based homework's that have been set and has been cooking for us. He made a lovely tomato soup and some delicious brownies. Excellent.
Lena:
Lena has completed a number of excellent tasks from the Nandos' menu. It was a brilliant effort with no errors. Well done. Mr McWatt also enjoyed reading about your thoughts and opinions about robots and digital humans. He won't be buying a new hoover any time soon!
Lena has also gone that extra mile at home in helping her mum. Lena's mum has to follow a gluten free diet. These items are often very expensive to buy ready made. Lena has sourced gluten free flour and had made her mum some special treats to cheer her up. The gluten free pizza looked delicious. Kind deeds really make a difference during these difficult times. Well done.
​​​​History:
Year 7 pupils Reading Challenge - read 'The Street Child' by Berlie Doherty. The following pupils read the book and sent Ms Mathers a detailed book review. Well done to each of you.
Ethan
Hallie
Katie
Oliver
Tilly
Lilly
Caitlin
Thomas
Leo
Daisy
Oliver
Issac
Year 9 Reading challenge - another book by Berlie Doherty but this time the story was centred around Henry VIII.
The following pupils sent a detailed book review to Ms Mathers - well done to each of you.
Alfie
Amelie
Callum
Claudia
Holly
Noah
Sageda
Josie
Year 10 historians were asked to read and review a interesting fiction book 'Burning Issy' by Melvin Burgess. Ms Mathers was delighted with the high academic standard shown by the following pupils:
Adam
Aiden
Charlotte
Emelia
Evetta
Isabel
Matthew
Olivia
Olivia
Terri
Isaac:
Mr McWatt would like to congratulate Isaac on a brilliant effort with the Scratch program. Well done Your program coverts denary into binary. For an extra challenge, can you make it now convert binary into denary? Mr McWatt also enjoyed your artwork. You're definitely a better digital artist than Mr. Miranda!.
Year 8 - packaging work - Ms Macklin:
Thomas
Isabel
Daryna
Well done for such great efforts and meeting deadlines!
Lilly:
Lilly created a wonderful and informative review of The Wind In the Willows live theatre production.
Mrs Jones - Maths:
Mrs Jones is delighted with her Maths students and wanted to mention a number of you who have been working really hard.
Yr 8 - Holly and Paige have been really dedicated and done lots of practise questions on Mathswatch.
Yr 9 - Nick and Roman have been really dedicated and done lots of practise questions on Mathswatch.
Yr 10 - Loads of students have worked really hard over the last two weeks but the top three students in terms of engaging with the online work are Ella, Evetta and Gracie.
Yr 11 - Well done to Kaitlyn, Gemma and Lauryn for being the first students to complete their practise papers.
Yr 12 - Well done to Sian, Logan and Tom for being fully up to date with their work.
Yr 13 - Well done to all the year 13 Maths students. They are all continuing to work really hard and should feel really proud of themselves. I'm definitely proud of them!
Vedasai:
Vedasai has completed another science project from youtube. He's enjoying the opportunity to try new challenges. He has also enjoyed completing the IT scratch programming homework of converting denary to binary.
Leonardo:
Leonardo has not only completed his Drama theatre review, but also completed all 3 extension tasks! Well done.
Isabella and Isaac:
Completed fabulous theatre reviews and chose to watch beyond the required 1 hour and 15. They watched the whole production. We'll have to make sure we book lots of theatre trips when we return to school!!
Spanish Ms Peinardo and Mrs Lees:
Ms Pienardo would like to give a special mention to Leo (Y7) who completed a fantastic project about Argentina for Spanish and Ellie (Y13) who has been working hard on her Spanish literature essays and is keen on getting her best possible grade with her hard work.
Oscar and Isaac have completed excellent tasks for Mrs Lees. Well done.
Ruby:
Ruby has been working hard on set tasks, but recognises the value of exercise and developing new skills. She has been spending her time making a mini Hockey set up with her brother. This will help to keep up her fitness, but also to keep all the skills she has learnt before the season was cut short. She also made apple and cinnamon scones.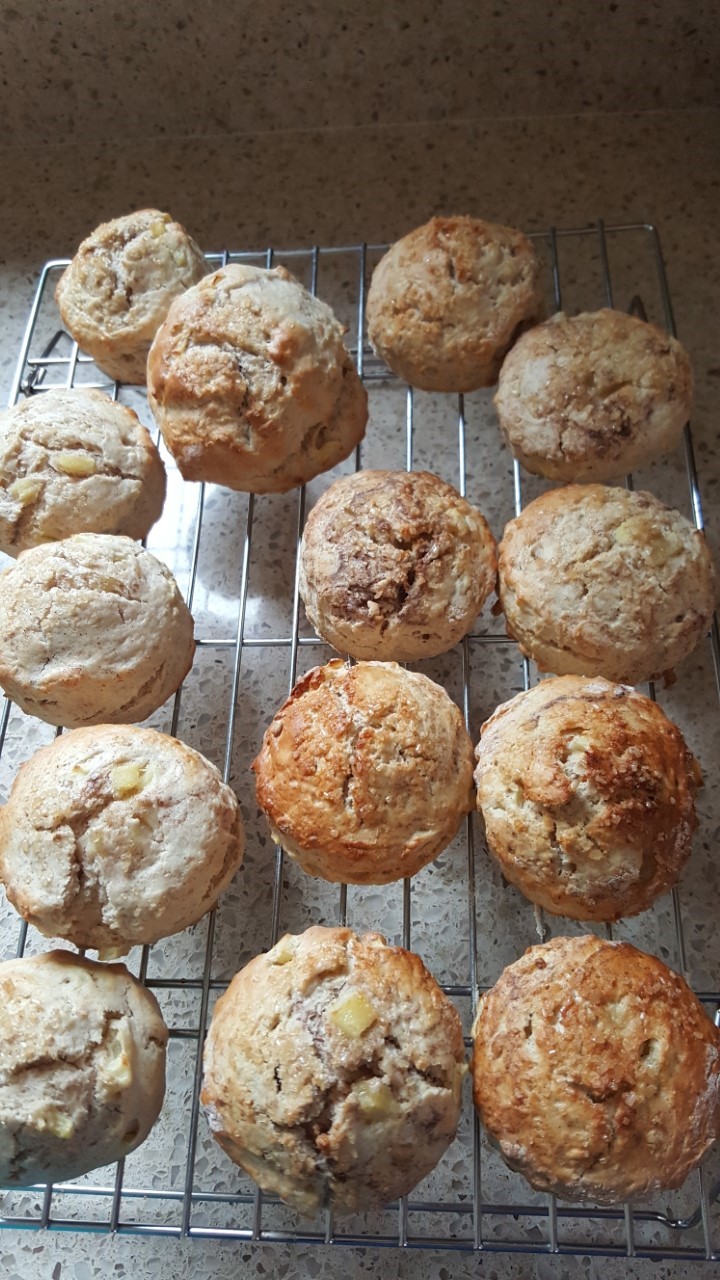 Miss Klays is delighted with the acrostic poem that Oliver has written. You are working so hard Oliver. Well done!
Freddie:
Freddie has had an action packed time. He's been cooking, exercising, helping his brothers, reading and completing school work. He's been keeping very busy and staying positive. Well done.
Ms Warburton - English:
Ms Warburton is really impressed with Ruby and Isabella. They have been working really well and are regularly completing the English work she has set. They are clearly motivated and focused. Well done.
Aimee:
Aimee has been busy developing her baking skills. She has also created rainbows for the windows to show her support for the NHS. Well done.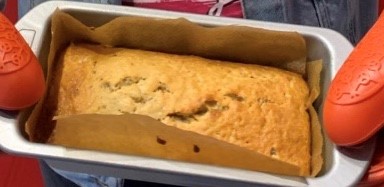 Erin:
Has completed some excellent Drama work. Deadlines have been met and work is of a very impressive standard. Well done.
Thomas:
Thomas has been working really hard completing tasks in Art, English, History & Maths. He was rewarded by enjoying downtime on his Xbox! Hard work pays off Thomas. Well done.
Alizah:
Alizah has done some amazing work. She has remained positive and risen to the challenges. Well done.
Taylor:
Taylor has been working through the tasks set on Classcharts, alongside taking on some new challenges.
During her spare time, she made the most of the nice weather by spending time out in the garden, practising netball skills and playing with her pets. They have really enjoyed having her around. She also managed to take some cool sunset pictures from her bedroom window.
She's done some baking and made a Lemon Drizzle cake. This week, she is planning to make cookies.
Leo:
Leo has been working really hard on the Mathswatch Spring 2 assessment homework. He has been learning how to calculate equations and has just submitted his work. He achieved 94% out of 100% Well done Leo.
Cy:
Mrs Hirst is really pleased with your efforts. Your spellings work showed a great effort. Cy has also been putting his food and nutition skills into practice and trying out some new dishes at home. Very resourceful. well done!
Holly:
Mrs Hirst/Ms Warburton are really pleased with your effort levels and determination in working from home. Well done.
Mrs Hodson:
Mrs Hodson would like to congratulate the following on their work from home:
Year 7 - Lydia, Fatima
Year 8 - Joe, Talya
Year 9 - Dylan, Lucy
Year 10 - Charlotte, Emma, Georgia
Year 11 - Sundas, Maisie
Lilly:
Continues to work hard in completing her Drama work to a really high standard. Well done.
Oscar:
Oscar has completed some really impressive textiles work. He work is creative and imaginative. Mrs Gate is delighted with his efforts.
Oliver:
Oliver has completed English tasks to a high standard. He's worked with focus and been self-motivated.
---
Thank you all for staying in touch and telling us the many great things you've been doing. All staff wish you and your families a happy and safe Easter break. You certainly deserve those chocolate eggs after all this hard work!
Remember to stay in touch with us and tell us what new challenges you're setting yourselves.
Kind regards,
Ms Murray