We marked this important day with words from Ms Earle, Head Student Daryna (who read the poem below, composed by herself and another student) and Mr Gillan, Head of History. We observed a minute's silence at 11am across school. This was followed by the laying of a wreath in the History block to commemorate those who had lost their lives in all wars past and present.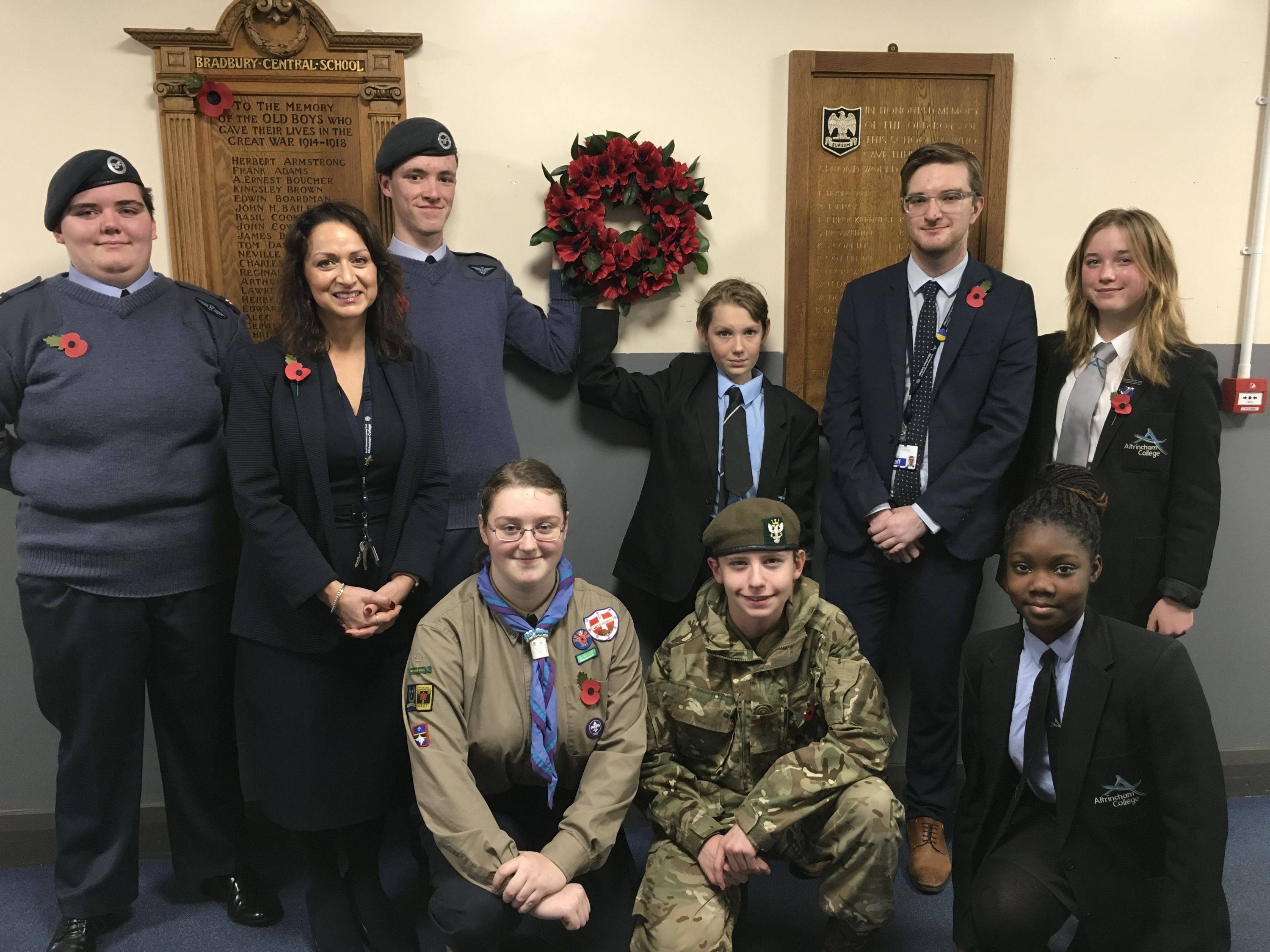 We freeze in memory of those
Who shed their blood on motherland
Who once fought bravely for a cause
With freedom left to yet explore
We moved on from dismay and terror
To keep our lives in balanced peace
To learn from our gravest errors
And not to wait for press release
whilst wars should help us to learn
to move on from the horrors caused
by mistakes, conflict and honour to earn
we watch the terror, completely paused
whilst wars should help us to learn
to develop from the horrors caused
still we mutter and hide with little concern
because we haven't changed since the holocaust.