Dear Parents and Carers,
I hope this bulletin finds you happy, safe and well. Beautiful scenes outside with all the snow last week and this weekend but I hope you were not badly affected by flooding? If you are facing any problems and you think school might be able to help in some way, please do let us know and we will try our best.
Here is an image which sums up the last few days - a beautiful shot by Luke in Y7 and a fabulous entry into our Photography Competition! If your child/ward has not sent their entry in yet, please encourage them to do so! There are two more weeks before the competition closes!
Thank you to everyone who has submitted an entry so far – there are too many to thank individually but I am extremely impressed by the amazing images that have been sent in! I hope it is lifting your child's spirits to find to perhaps be a little more observant and to notice the beauty in all things?!
Rapid Asymptomatic Testing in School
We would still like to recruit more volunteers over the coming weeks to get involved in staff and student testing in some capacity, whether it is as a registrar, processor or testing support. If you're interested please email me at headteacher@altrinchamcollege.com.
Last week we were asked by the DfE to not proceed with the daily testing of close contacts. The DfE needed to revisit medical and legal guidance on this. We have had no positive cases in school this term therefore this did not apply to us thankfully. We have had no further updates other than that staff can now be tested in school twice a week.
If you would like further information on testing in schools, please visit:
https://www.gov.uk/guidance/asymptomatic-testing-in-schools-and-colleges.
Remote Learning equipment
We have been successful in securing more laptops for students to use at home for online learning. Your child may need one because there are several children involved in online learning at home, and parents/carers may also be working from home. Please let us know if you require an extra device and we will try our best to provide one for you. Please email headteacher@altrinchamcollege.com.
If your child/ward does not have access to the internet/you do not have broadband in your home, or if you urgently need access to a device, please contact us immediately and we will allocate your child a place in school (subject to adequate staffing). School telephones will be answered throughout the school day (8am-4pm): call us!
Internet Safety: Omegle
It has been brought to our notice that there is new App which is giving cause for concern in terms of safety online called Omegle. This is a video platform where people connect anonymously and chat with strangers about common interests. Parents/Carers should be aware that Omegle is intended for adults. Users are asked several times to verify that they are at least 18, but all that is required to access the app is entering a birth date. Although there is no mature content generated by the app itself, the anonymity of video chatting with strangers could easily result in conversations filled with explicit sexual content, profanity, and references to drugs, alcohol, and violence. Strangers could ask for personal data upfront, including location, age, and gender, something children might supply (not realizing they don't have to). More information about online safety can be found on our website and at https://www.thinkuknow.co.uk/.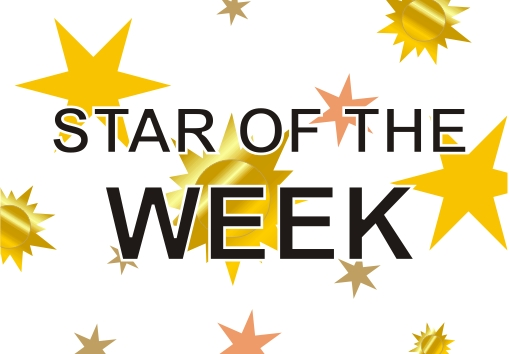 Student Star of the Week this week goes to Sam in Year 9 for his excellent engagement with online learning and for the effort he is putting in to complete his work to the best of his ability and on time! Sam you are a real star! Congratulations!
Staff Star of the Week goes to Miss Rainford, our Art Technician, for her hard work and willingness to tackle any task head on (with great results!). Well done Miss Rainford – you are a great addition to our AC Team! Congratulations from all your colleagues!
Writing Competition: University of Manchester – Letters to a President
Perhaps your child or ward enjoys creative writing? The University of Manchester's American Studies department is launching an exciting writing competition for students in Years 9-13.
The theme is "Letters to a President" (to the new US presidential administration). The competition officially launched on 21 January, following the inauguration of Joe Biden and Kamala Harris, and will close on 30 April 2021.
The University is asking students in Years 9-13 to write about their hopes for this new, and historic, administration. Your letters should be brief (no more than 500-words) but longer than a Tweet. Students might want to engage in global issues of racial justice, environmental policy, migration, international trade, political representation, or the pandemic.
The University will be supporting the competition with creative writing workshops in late February and March 2021. Dates and details will be shared on their competition website.
The winners will receive book voucher prizes. For full details and how to enter: https://www.alc.manchester.ac.uk/connect/schools/outreach/as-competition/.
"Hold" Music!
If you call our school at some point and are put on 'hold' whilst we connect you, you will now hear the fantastic music of our Year 10 GCSE Music group playing "Don't Stop Believin'" by Journey! The instrumental version of this song really highlights the talents of our students so well done to them and to Mr Madden for leading them so well!
Stop the Spread! Stay safe!
Thank you for your continued support of our school.
Kind regards
Ms. Earle
Headteacher