Dear Parents and Carers,
Happy New Year to you and your families! I hope you are safe and well.
We find ourselves in another National Lockdown and I sincerely hope you are managing to cope with all the challenges this brings. Please do let us know if we can help in any way.
Students: although we have several wonderful young people in school at the moment, we miss having a full school with all the bustle and buzz that comes with that! You are all doing incredibly well dealing with this pandemic and the different rules which have been enforced. It's a tough job remembering what you can and can't do but you seem to be doing us proud! Thank you for being so engaged with your learning and for trying your best to be resilient – this will stand you in good stead for later life. All the staff here wish you and your families well and we will be ready and waiting for your safe return after half term.
Remote Learning
Thank you for your many emails saying how impressed you and your child(ren)/ward(s) have been with the online learning delivered by our teaching staff this week! This has gone down really well with all concerned and student feedback is that they are enjoying their online lessons. Thank you to all staff who have very carefully planned and prepared this learning.
You have also thanked us for our in-school provision which has seen our amazing support staff assisting with our most vulnerable and key worker students in school. Students have been a credit to themselves and their families! They have been well-behaved, dressed in full school uniform and fully engaged with learning activities. If you are still unsure about anything, please revisit the letter sent out earlier this week by Mr Moroney or contact school.
Pastoral Care
Key staff have been making regular calls to several students and their families who may be struggling at this time. Form Tutors and Heads of Year will be making contact with students shortly to maintain pastoral support remotely. If your child/ward is finding things difficult, please let their Form Tutor know but also please draw our attention to any amazing things they have done so that we can celebrate them, at least via this weekly bulletin! Please also see the letter from Mr Eastwood sent yesterday.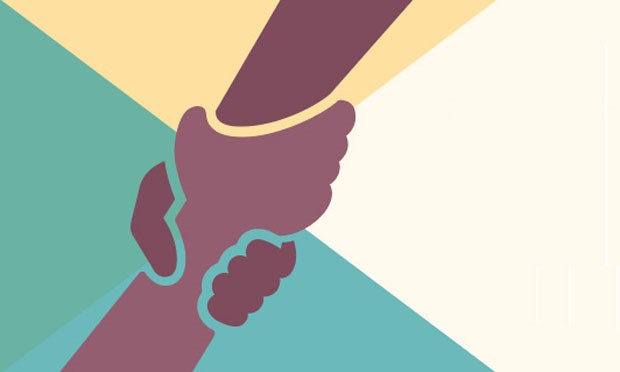 Exams
The Government confirmed this week that all GCSEs, AS and A-Level exams would now no longer take place and that teacher assessed grades would be used instead. We have been told that training and support will be provided to teachers to ensure teacher assessed grades are awarded fairly and consistently across the country. From your communication so far, this decision has come as a welcome relief. As a school we are pleased that we have been given a decent amount of notice on something from the Government!
As yet we do not know exactly what forms of assessment will be used – this will be going out to a 14-day consultation with teachers nationally next week, we have been told. As soon as we know, we will let you know. We will be guided by the DfE rather than reports on social media, etc.
Students in KS4 and KS5: we will assess you in a fair and considerate manner. Account will be taken of reasonable individual circumstances but underpinning all this is that you will be assessed on the work that you are doing. Now is the time to supercharge your efforts and do all you can to provide us with the evidence that you are engaged, learning and developing. We will support you every step of the way.
Any such assessments will take account of what we have been able to deliver but they will be challenging, as all good learning should be, and they will allow you to demonstrate what you have learnt.
Assessments allow you to go through the process of revision and preparation as this is a critical part of learning and consolidation. In preparing for assessments you have to re-visit information, re-order it, build holistic understanding and develop the capacity to bring everything together and explain it. It is the preparation that is the critical and vital part of this, the exam or assessment is just the output.
Vocational exams (BTEC and OCR): we have taken the decision to cancel any planned vocational exams this week and next week. Again, we were informed the night before the first exam about our options by the exam boards…via social media! This was not an easy call to make but it had to be made swiftly; the health and wellbeing of our students was the overriding factor in making this decision. Please see Mr Brennan's updates for more information here.
Rapid Asymptomatic Testing in School
This week we have gathered together a team of staff to operate our asymptomatic Covid testing base in school. We have 'attended' three webinars delivered by the DfE and a local meeting with Public Health Trafford. We have completed online assessments in all key aspects of each of our roles. Four members of SLT have been trained as Operational Leads, plus Ms Bruckshaw, and the remaining roles will be carried out by other members of our wonderful support staff.
Testing has not yet started in school as on Wednesday we were asked to delay by Trafford. They have now sent us a template Risk Assessment to complete and, once this is in place, we will start testing staff and students in school for whom we have consent. This should be early next week. We will not be requiring students or staff to come into school solely for testing during lockdown.
Please can I remind you to complete the online consent form if you haven't already: https://forms.office.com/Pages/ResponsePage.aspx?id=rjdJiPkPDk-HP_xNeIBos_aiXvsTfGtBrqd5_h_F_HpUOUZPSVpPQzcyR09ZRTJOQUhGOUtFVTRUUS4u
If you would like further information on testing in schools, please visit: https://www.gov.uk/guidance/asymptomatic-testing-in-schools-and-colleges
Photography Competition
Mrs Dawson, our Reprographics Assistant, has come up with a lovely idea for our next competition: she has suggested that students and staff could share aspects of our daily life in pictures even though we are isolated. This may be a way of uplifting our spirits and could also help us with mindfulness practice when we sit still and look at the images. An example might be a view from a window, something you notice on a walk, other 'life' observations, a moment that captures a thought or feeling; anything you would be happy to share would be most welcome.
We will select two runners-up and an overall winner but all entries will be compiled for the website, social media and a book for the Reception areas in school.
There will be a separate overall prize for a member of staff.
So, here are the rules of the competition….
The photograph must be the student's own, unaided work.
No face-on views of people can be included unless the person has specifically given their permission, but back views, etc are permitted.
The image can be colour or black and white but must not be enhanced or have any 'effects' added e.g. using Snapchat filters or Photoshop
The image should be given an inspirational title and date, for example: "Warm Reflections" January 2021and must also clearly state your name and form group
Only ONE image per student can be submitted so take lots and submit your best one!
Please email your entry to: competition@altrinchamcollege.com.
Please ensure your image is sent 'medium size' which is approximately 111KB. Large images may not arrive in our mailbox.
Architect/interior designer help
Do we have any parents/carers who are architects or interior designers please? I would like some help with ideas for improving some areas of school as funding will not allow major refurbishment at this time.
If you can help, please email my PA Mrs Shields (dss@altrinchamcollege.com) and I will be in touch! Thank you in advance.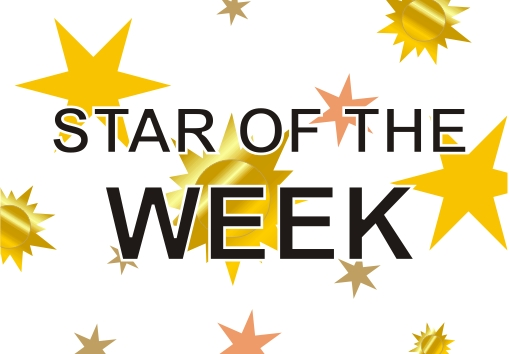 Star of the Week will continue next week for students and staff but in the meantime, congratulations to Emily W in Y11 who has won a competition to win a signed Holly Smale book! She had to choose three words which represented 'positivity' and summed up her hopes for 2021, so Emily went for
CHANGE, CREATE, CONQUER…and she won! Woohoo!
If your child/ward is doing something brilliant, please let us know!
That's a good note to end on! I hope you all have a safe and happy weekend.
Stop the Spread! Stay safe!
Thank you for your continued support of our school.
Kind regards
Ms. Earle
Headteacher