Friday 23rd October 2020
Coronavirus Bulletin STAY SAFE; STAY ALERT
Dear Parents and Carers,
As we head into half term, I sincerely hope you and your families are happy and well.
I must congratulate our students who have conducted themselves admirably this half term! It has been so different coming into school under Covid regulations: new ways of learning and moving around school and new staff to get to know. They have navigated all this very well! I must also say thanks to our staff who have been equally amazing and now deserve a well-earned rest!
IT issues in school
We have been experiencing severe problems with our Internet connection to school which is affecting emails and telephone calls to and from school. I apologise for the issues this has caused over the past week; this was why there was no bulletin last Friday. Unfortunately, we are in the hands of BT Openreach who have been unable to fix the problem within the timeframe I would have expected. We continue to push for this matter to be urgently sorted once and for all and hope we will be operating as normal after the half-term break. Thank you so much for your patience.
Covid cases at our school
We have had four confirmed cases of Covid-19 since I last wrote to you. Three students (all in different year groups) and one member of support staff. You have received separate letters about this. I hope the half term does indeed prove to be the "circuit break" that is needed.
I must now stress that it is absolutely crucial that over half term, families abide by the Greater Manchester restrictions currently in place to avoid the virus being brought back into school. Please check the latest updates on Coronavirus restrictions the BBC News website or app; please also see the letter we have sent out from Trafford Council. Hallowe'en and Bonfire Night are fast approaching but please make these family occasions only!
If your child tests positive over the half term break or needs to self-isolate, please email us at:
The risks of serious illness in school age children remains very low. To help us keep these numbers low, I must insist that if your child is showing symptoms you keep your child at home, you have them tested and keep them at home whilst awaiting test results. They should only return to school if the test is negative and they are not displaying symptoms. In the season of coughs and colds, a reminder that Covid symptoms are:
a high temperature
a new, continuous cough
the loss or change of their sense of taste or smell
Please only go for testing if you are symptomatic.
Classroom Litter and Graffiti
This week we have sadly seen graffiti increasing in classrooms. I have been round to speak to specific classes this week and the Senior Leadership will be monitoring this closely. This has also been worsened by the increase in litter in classrooms, especially after a wet break or lunch. I realise that only a minority of students are deliberately making this mess but it can be difficult to identify the perpetrators unless they are caught in the act.
Please would you support us by discussing with your child(ren) the need to keep our school environment clean and tidy? Any student found deliberately spoiling our school in these ways will receive a sanction which will include cleaning up the mess they have made or repairing the damage that has been caused.
PE Kits
Thank you for supporting us by sending your child into school in their PE kit on the days they have a PE lesson. Year 7 have been especially wonderful!
The rules are that students should wear a blazer over their kit and a coat on top of their blazer if cold. They may also wear plain grey or black track suit bottoms/leggings. Students must not wear any non-AC tracksuits, sweatshirts/hoodies, t-shirts or joggers to school, only their school branded PE Kit and blazer. The other option is that students wear full school uniform and bring a pair of trainers to change into for their PE lesson.
Unfortunately, when students do not follow these rules we have seen a decline in the standards of behaviour in lessons, therefore if a student does not come into school in the correct attire they will either be isolated (if we have capacity to do this) or sent home to change.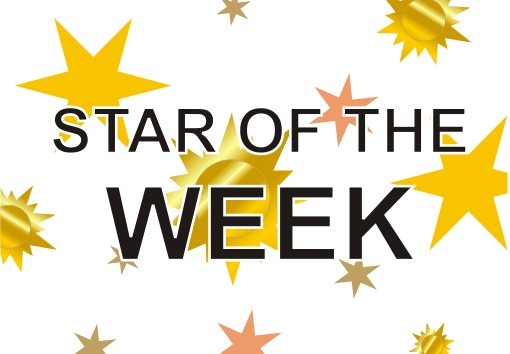 Staff Star of the Week
The award this week goes to Mr Mee! Mr Mee is our Site Manager and he (with Mr Dickinson on the site staff) has worked tirelessly to ensure our school is clean, safe and meets all H&S regulations. This is on top of doing all the daily maintenance and supporting staff as he usually does every day. Mr Mee, your colleagues want to say a huge 'Thank You'. You are an absolute STAR!
Student Star of the Week
The certificate this week goes to SH in Y13! This student has been nominated by teachers for her fantastic work ethic and determination. A real star! Well done SH!
I hope you enjoy family time next week and managed to do something fun within the local restrictions. Please ensure your child stays safe and comes back on Monday 2nd November ready for the next half term!

Stop the Spread! Stay safe!
Thank you for your continued support of our school.
Kind regards
Ms. Earle
Headteacher