Friday 20th November 2020
Coronavirus Bulletin STAY SAFE; STAY ALERT
Dear Parents and Carers,
I hope this bulletin finds you and your families safe and well.
Unfortunately, over the past ten days we have seen a cluster of positive cases of Coronavirus in our school. A huge amount of work needs to be done in school in order to collate the information required by Public Health England. As Headteacher, I had been doing this work myself; however, in the last week I have had to enlist the support of other members of staff. Writing out a checklist for everyone to follow amounted to four pages! That checklist needs to be applied to every individual case and, as you can imagine, this takes up a lot of time during the school day. Please bear with us if you have any other queries which require a response – we will get back to you!
I have today regrettably had to take the decision to keep the Year 9 bubble at home for remote learning next week due to 22 staff currently absent from school. Whilst other staff are covering lessons and we have secured 8 supply teachers this week, this is unsustainable next week. Our remote learning plan was ready in September, should something like this happen, and we are confident that students will be able to continue with their learning at home.
I must emphasise our reliance on parents/carers ensuring their child does not breach national lockdown regulations. Our 'spike' in cases can largely be traced back to students who attended social events during the first weekend of lockdown. We are doing everything in our power to keep our students and staff safe in school but cannot do anything about those students who do not follow the guidance in their own time. The impact has certainly been felt by our school community this week.
I would like to extend my huge thanks to parents/carers who have made donations to our Covid costs via ParentPay. I am taken aback by your generosity - in the first week we have raised nearly £1000!
THANK YOU SO MUCH!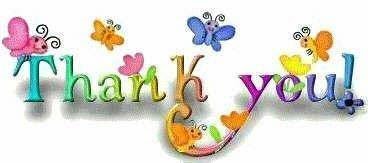 Online Parents' Evening
As we are unable to meet face-to-face in the current circumstances we have invested in software (School Cloud) which will allow us to hold Parents' Evenings remotely. Mr Eastwood will be communicating with you as each calendared Parents' Evening approaches. The Y7 Parents' Evening will now take place on 3rd December online and joining instructions will soon reach you!
School Uniform
To ensure students feel safe and secure, school expectations around standards of uniform must continue to be adhered to – students and staff need that consistency in order to focus on learning. If our standards around uniform slip, so will behaviour for learning.
Some students are trying to flout all the rules just because we have had to relax a few. As we are working in well-ventilated spaces, the rooms are much colder, even with the heating on, so we are allowing students to wear coats in class if they wish to. However, we have not relaxed any other uniform expectations.
Please can I ask that you check your child is not leaving home wearing make-up or jewellery? We will continue, as before, to ask students to remove their make-up with baby wipes (which we have in school), or nail varnish with remover (which we have in school). Acrylic nails and gel varnish is impossible to remove in school therefore I would like to request that these are not put on in term time/removed in time for school.
As we are unable to confiscate items at the moment, I would like to remind you that NO jewellery should be worn. Students also should not be having piercings which require them to be kept in their ears/nose for 6 weeks when it impacts upon term time. Students who have had recent piercings and 'cannot' remove them will be sent home until the item is removed.
Dyed hair is also not allowed in school. Again, students will be sent home if they continue to breach the school expectations.
Remembrance Day
On the 11th November we marked Remembrance Day with a two-minute silence. Mr Smith, Head of History and our Head Boy and Head Girl spoke about the importance of the day and read poems over the tannoy system. I was very impressed with the students' attitudes to this and by those who chose to wear other specific uniforms on the day.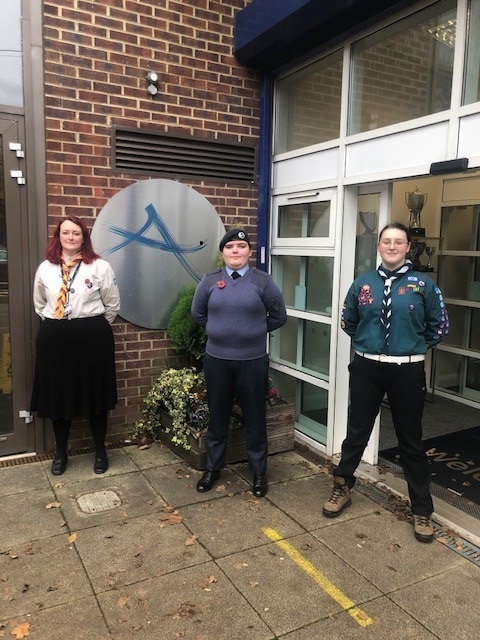 Children in Need
Last Friday we had a 'Come as you are' Day to raise money for Children in Need. We raised a whopping £945.22 which is fabulous! Some socially distanced activities took place within year bubbles and many Year 7 students got involved in Joe Wicks' 24-hour workout!
Thank you to all our students for doing their bit and for getting stuck in with such enthusiasm. I know those self-isolating were extremely disappointed to be missing out on these activities. We were thinking of you and wishing you well – we missed you!
The GMAC Parent Seminar Facilitator Team have been working since lockdown started, to develop an on-line parent seminar offer. They now have two seminars available on their website and are offering I.5 hour virtual webinars with parents/carers to follow up the seminars.
The two seminars are Managing Anger (aimed at parents of 5-16 year olds) and Sensory (aimed at parents of 5-16 year olds) and can be accessed here https://www.autismgm.org.uk/parent-seminar-resources
The seminars are split into 4 sections to try and make it easier to access when you have a few minutes. Once you have watched the seminars, parents and family members can book onto the webinars. The webinars are run as a live virtual meeting on MS Teams; they will refer to the seminar materials and involve interactive discussion and exercises. There will be no more than 6 parents/carers booked on to allow for time for discussion.
Booklets are on the webpage that you can download and print and they will be referenced in the webinars.
GMAC have lots of support for people unsure about accessing the virtual webinar including joining instructions and an offer to test the connection with Abigail who works on the GMAC team, so please do not be put off if you have not had chance to access virtual seminars or training before.
Safeguarding News
Trafford Sunrise are running online parent workshops. Please see below for links to their upcoming ones.
For parents of children aged 5-12:
For parents of children aged 10-16:
Family and Children's Support
See, Hear, Respond (SHR) is a rapid support service from Barnardo's for children and young people affected by the Covid19 crisis. It is completely free and funded by the Department for Education. It aims to support families and help reduce levels of harm through online and digital support.
Barnardo's have created an interactive central space for parents, carers and young people to access a range of materials, resources and much more to help deal with some of the challenges the pandemic has presented. The SHR partnership has been created specifically to help children and young people in England who are experiencing harm and increased adversity during coronavirus, by providing support to those who are not being seen by schools or other key agencies. There is no minimum threshold for referral. They will support children from pre-birth up to 18 years of age and those with special educational needs under the age of 25.
Help is available in several ways (all accessible via the online hub):
https://www.barnardos.org.uk/see-hear-respond-support-hub
Online counselling and therapy
Face-to-face support for those most affected and at risk of some of today's most pertinent issues, such as criminal exploitation, and helping children and young people reintegrate back into school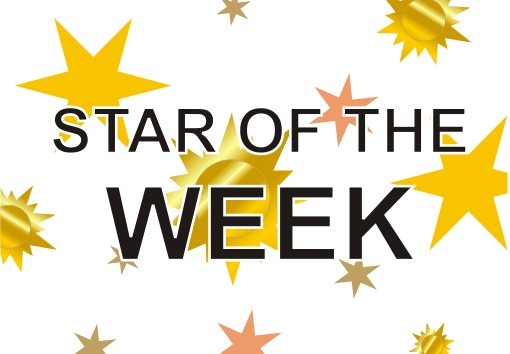 Staff Stars of the Fortnight!
As there was no bulletin last week we have more than one Staff Star and over the past fortnight, colleagues have nominated Mr O'Neill, our IT Apprentice (pictured), also Mrs Crossley (English teacher and Deputy SENDCo) and Mr Carroll (ICT teacher). Mr O'Neill was nominated for all his hard work in fixing staff IT problems with speed and good cheer, and our teaching staff were both nominated for going over and above in putting Altrincham College first! Thank you and well done for everyone here at AC!
Student Stars of the Fortnight!
The certificates go to AC in Y7 and JD in Y11. Congratulations and a certificate will be winging its way to you shortly!
You can see why AC won the award if you take a look at our website. Mrs Mrozinski asked all Y7s to create a monologue and perform it – AC did an exceptional job!
JD has been working extremely hard in class and Mrs Jones in particular wanted to praise and officially recognise everything you are doing to enhance your learning in such an important year!
Well done to you both – you are real stars!
I hope you have a lovely weekend!
Stop the Spread! Stay safe!
Thank you for your continued support of our school.
Kind regards
Ms. Earle
Headteacher