Coronavirus Bulletin STAY SAFE; STAY ALERT
Dear Parents and Carers,
We are currently updating our Risk Assessment on the advice of Trafford Local Authority, to include a section on the use of the Track and Trace app 'NHS Covid-19'. Please take a look on our website next week.
The use of this app does not replace the procedures we would follow in the case of notification of a student or staff member testing positive for Covid. The app does not replace the need for social distancing or wearing a face mask. School must still be notified if a student tests positive.
The new NHS Covid-19 app is now available to download for free in England and Wales. The following resources explaining how the app works can be accessed via the following:
Face Masks
We have received some reports from our neighbours that disposable face masks are starting to litter the roads around our school. This is clearly not acceptable and we have spoken with the students about the safe disposal of masks off-site. We would be most grateful if you could reiterate this with your child(ren)/ward(s) at home please. Students should wear their masks to walk/travel home, unless they can safely socially distance. Masks can be stored in a small plastic bag until they are disposed of.
We only have a limited number of replacement disposable masks should they be required. However, re-usable fabric masks – made by one of our wonderful Year 11 students - are available to purchase from main reception (£3.00). A reminder of Mo's gofundme page is here: https://gf.me/u/ymm2ap.
Teaching and Learning and plugging the gaps!
Staff are embedding Rosenshine's Principles into their practice to ensure high-quality, active teaching support which enhances the learning of all students. This will help students to catch-up to where they were before lockdown and to help them move on with the new curriculum.
If you would like to know more about Rosenshine's Principles, please read this article which explains all:
https://www.sec-ed.co.uk/best-practice/four-ideas-for-applying-rosenshines-principles/
IT Update: ParentPay
We were made aware of an issue this week affecting ParentPay payments syncing with the school cashless catering system. This was a technical issue following extensive server infrastructure work over the summer holidays.
As soon as the issue was brought to our attention we liaised with the relevant 3rd party services to rectify the problem. The system is now working fully and we would like to apologise for any inconvenience caused.
Parent Governor: Vacancy
We currently have a vacancy for a Parent Governor. This vacancy was originally advertised in January, but Covid and the national lockdown meant that recruitment was suspended. If you – or another parent/carer you know – would like to put themselves forward for this position, please visit the school's website for more information: https://www.altrinchamcollege.com/about/altrincham-college-governing-body and/or email the Clerk to Governors, Mrs Danielle Shields (dss@altrinchamcollege.com).
If you applied for the Governor vacancy back in January, and would still like to be considered, please contact Mrs Shields so that your application can be re-submitted.
Information on what it means to be a Governor can be found on the NGA website: https://www.nga.org.uk/Governance-Recruitment/Be-a-school-governor-or-trustee.aspx.
We look forward to receiving your applications!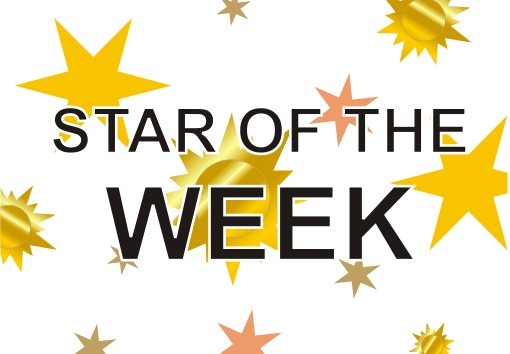 Staff Star of the Week
This week's Staff Star of the Week award goes to Ms O'Brien, one of our Pastoral Support Managers! She has been nominated by her colleagues for her remarkable kindness and support of students and her incredible hard work in helping them get back on track. Congratulations!
Student Star of the Week
This week the certificate goes to SK in Year10. He has been nominated by Mr Brennan and Mr Moroney for being a hard-working, diligent young man. He has a positive attitude to learning and his precise and accurate mathematical calculations are amazing! Well done!
This weekend, please remind your child/ward to socially distance and wear their masks so that they come back on Monday happy and well. Stop the Spread! Stay safe!
Thank you for your continued support of our school.
Kind regards
Ms. Earle
Headteacher