Dear Parents and Carers,
We reach the end of our first half term, looking forward to a week with family and friends!
Autumn is now well and truly with us so please do ensure your child comes to school with a dark waterproof coat when we return! School jumpers are a good idea at this time of the year too and both coats and jumpers are available via our Pre-loved Uniform stock (please contact Reception with enquiries) or at our uniform suppliers. I would like to remind you that hoodies, sweatshirts, etc. are not allowed to be worn in school.
This year, you will notice new sub-headers in the bulletin. These are the South Manchester Learning Trust's new values which, as CEO, I was involved in shaping along with other members of the Trust Board. I am currently working with our sister school, Reddish Vale High School, to consider ways in which the Trust values can permeate aspects of school life, and be celebrated when we see them in action!
Important Messages:
Building Update
The Drama Studio and areas of the Music department are still out of action whilst work to remove RAAC continues. Unfortunately, some additional steelwork needs to be done so we do not now expect to get the areas back until the week before we finish for Christmas. Whilst this is disappointing, Health and Safety must be our top priority at all times. I am pleased with how the repairs have been conducted by contractors and am hoping that they will be able to lead some small-scale construction industry workshops with students in December as there is a lot of interest in what's going on!
Buses Update
I have received several emails and calls from rightly frustrated parents/carers due to the buses which serve our school. I have taken up your concerns with local councillors, Sir Graham Brady, Andy Burnham and anyone else who will listen!
I have received a phone call today from TfGM in relation to my complaint about the 771 extra bus (to serve Sale side) and also an extra 776 (too many students for one bus). These have been ongoing complaints for over a year now. TfGM have now informed me that to add more weight to my complaints and to initiate change, parents and carers need to email them directly. They encourage you to do this via the following email address for the Customer Relations Team: hello@beenetwork.com
Please do email them about the needs of your children! Many thanks for all your support – together we might be able to affect change!
Open Evening 2023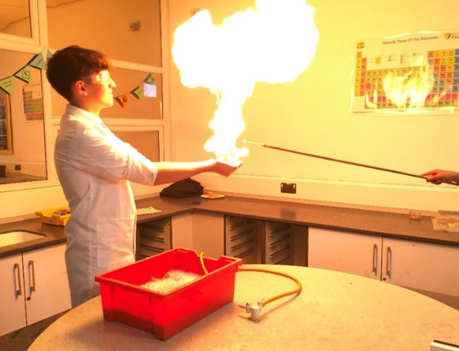 We were delighted to welcome over 500 families through our doors last week and show off all that Altrincham College has to offer!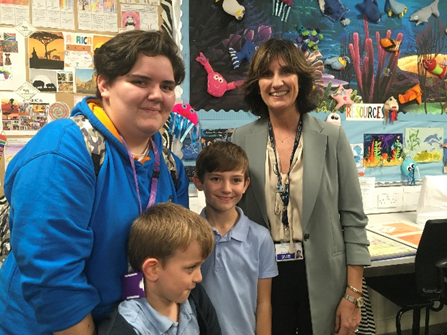 The feedback we received from both parents/carers and students was fantastic:
Parents/carers:
"very impressed with the school and the pupils/staff. A very welcoming school from the first minute"
"warm, welcoming and exciting everyone is very kind!"
"such an enjoyable event – thank you for making us feel so welcome. We gained a very in-depth insight into life at Altrincham and out daughter is very impressed"
"Excellent – really good displays and demonstrations. Very inspiring and a great experience. Thank you."
"We were very impressed. It has changed a lot since I came here 30 years ago! All staff and students were very impressive. Thank you for your time."
"I was interest in the SEND info. I was suitably impressed from speaking the SEND team"
"very good enjoyed the Headteacher's talk"
"⭐⭐⭐⭐⭐
Students:
"interesting and fun"
"I liked the climbing and trampolining"
"it was fun"
"this is my #1 school choice for next year"
"Amazing!"
"Amazing everyone is lovely and happy! I loved the chemistry and trampolining and climbing wall. Thank you"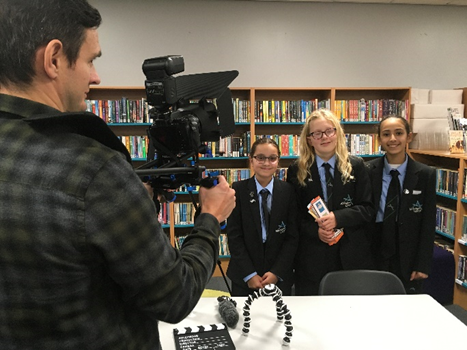 If you know anyone who was unable to attend, please signpost them to our school website where there is lots of useful information, including our 2024 admissions policy and FAQ section: Altrincham College - Open Evenings
Sixth Form Open Evening 2023
The Sixth Form Open Evening was also a great success, with many familiar and new faces walking through the door!
We were able to share our fabulous offer of bespoke career pathways, including both A Level and vocational subjects, as well as the many opportunities for enrichment, to ensure that our students have a well-rounded sixth form experience with us. We were particularly proud of our student helpers!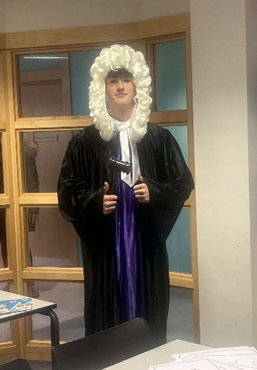 Applications are now live! Please visit our website for further information on the application process and deadlines: Altrincham College - How to Apply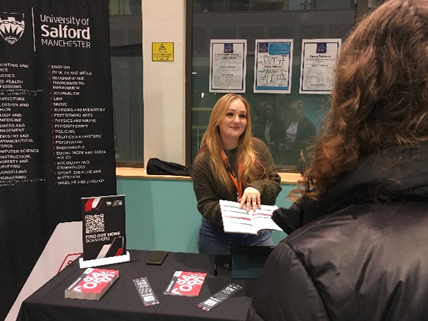 Year 11 students who were unable to attend will be provided with an information pack and application form.
Altrincham College Parents' Association (ACPA)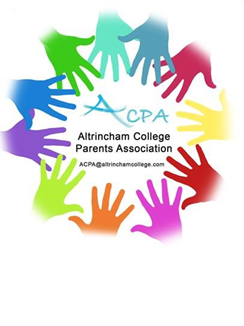 I would like to draw your attention to the number of events being organised by the Parents' Association this year:
Autumn Term
Festive Market

Christmas Concert
Spring Term
Chocolate Bingo Evening

School Production
Summer Term
The Parents' Association raise valuable funds for school projects. Each year students make suggestions about activities or equipment they would like the school to have and the ACPA fund goes towards supporting these wishes.
The first event of the year is the Festive Market which will be held on Sunday 26th November 2023, 1pm-4pm. If you wish to run a stall or volunteer to help with the organisation before or on the day, please contact acpa@altrinchamcollege.com. Stall holders must apply for a table before Friday 27th October.

Inclusive
European Day of Languages
Did you know there are 24 official languages in Europe, however the total number of languages spoken across the continent is over 225?!

On 26th September, the European Day of Languages, we acknowledged the diversity of languages spoken throughout Europe by celebrating the languages spoken at Altrincham College! Each year we mark the event by promoting language learning and to celebrate the linguistic and cultural diversity of Europe.
We marked the day with assemblies, quizzes, competitions and fact-finding activities. Students also have lots of opportunities to look forward to this year, starting with the KS4 and 5 trips to Barcelona during October half-term, then there's the annual Spanish robot competition and even plans to host our own version of the Eurovision Song Contest…watch this space!
Ambition
Congratulations to Mrs Acharya who is one of just 10 secondary school teachers elected to serve on the NATRE executive committee (the National Association of Teachers of Religious Education).

Mrs Acharya said: "I am really excited to have been elected, as there were approximately 40 RE teachers from across the country who had been nominated. It means that I will be able to network with leading teachers in the RE world, allowing me to enhance the subject provision, whilst ensuring the curriculum that we offer is up to date with all the latest changes."
Year 10 'Heart Hospital' Trip – Wythenshawe Hospital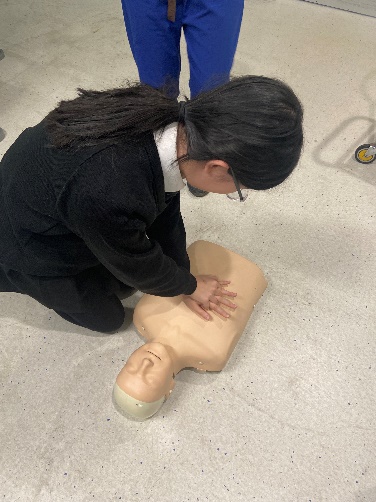 Ten students in Y10 took part in this event to learn about the causes, prevention and treatment of heart disease, as well as hearing from other healthcare professionals about what they do in their daily jobs.
Student Ka Nam said, "this was one of the most wonderful and fulfilling days ever. I participated in talks delivered by professional doctors that helped me to understand how our body works. We were taught CPR, and learnt how to deliver heart compression, abdominal thrusts and check for a pulse. One of the highlights was hearing from Neil, a paramedic with the North West Air Ambulance Service. The charity needs to raise a minimum of £12 million pounds every year to keep it running. The quote that I learnt from him was that, "anything is better than nothing" when it comes to delivering CPR. This not only applies to saving lives, but also to learning and living in general – you won't succeed in anything if you don't give it a go."
Aspiration
Oliver T in Year 13 is one step closer to achieving his dream of becoming a pilot in the RAF! Oliver, who studies A Levels in Physics, Maths and Geography, has been awarded a place on the RAFAC's prestigious Qualified Aerospace Instructors course.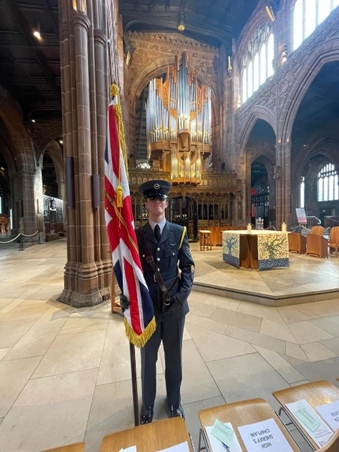 Oliver was put through a rigorous selection process to become one of just 40 cadets on the course. He said, "upon completion of the course I will be a Qualified Aerospace Instructor, allowing me to teach cadets in this field and award flying badges based on theory and simulator knowledge."
Belief
Sports News:
Year 7 Rugby
Our first crop of Y7 rugby players took to the field at Trafford MV Rugby Club looking to display some of the talents they've shown in their PE lessons at the Trafford Schools Rugby Festival.
With the majority of the players having not played a rugby match before, it was great to give so many students this opportunity. The boys quickly learnt a few valuable lessons against a strong Ashton on Mersey team but put up a valiant fight with Jayden putting in some particularly crunching tackles. We then took on another Ashton team and Harry managed to get his name on the score sheet with a couple of tries. Our confidence continued to build and this led to Jacob and Mason to break through defensive lines before being hauled to the ground by multiple tacklers. Our final game was against Sale Grammar which we narrowly lost, but once again Harry got himself a try and Ashe made some great carries forward.
As is normal with rugby, the lads picked up a few knocks with Jayden getting a bloody nose and Abdelrahmen getting a knock to the head. Abdelrahmen showed terrific bravery throughout the game at scrum half as he ploughed on forward into lads twice his size and weight. Although the team were battered and bruised they finished the festival in high spirits and are already looking forward to the next match after half-term.
Congratulations to all the students, and in particular Jayden & Harry who were scouted for the Trafford Schools Rugby Team!
Team: Abdelrahman, Ashe, Leo B, Mason, Joey, Oliver G, Oliver M, Jacob N, Jayden, Harry T
Year 8 Trafford Rugby Festival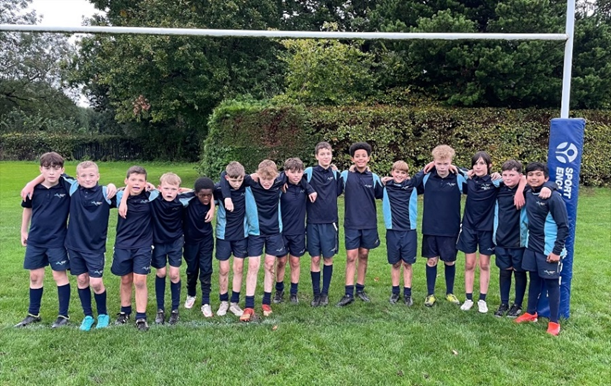 For the first time in years Altrincham College attended Trafford Rugby Festival with a full XV of eager students looking to show the rest of Trafford what we're made of.
We took on AoM A, AoM B, Sale Grammar & Wellington. After each game, AC continued to improve after trading blows. Our biggest threats in attack were Skye, Renars & Will C. Their great carries put us in great positions to defeat AoM B & Sale Grammar.
Defensively Carlos, Oliver and Jaxson put their bodies on the line as we faced teams with a significant size advantage. All this was strung together with some key kicking and passing from Jack & Ryan.
AC finished with 1 win, 1 draw and 2 defeats displaying some great raw qualities. As future tournaments approach, we just need to work on the nuances of the game to get the edge over some of our local rivals.
Player of the Tournament - Carlos for fearless tackling include taking down another lad at least twice his size!
Team: Aniket, Will C, Jack C, Carlos, Skye, Zack, Clement, Will H, Renars, Luca, Ryan, Callum, Oliver R, Keegan, Jaxson.
Football
Year 7 Boys' Football: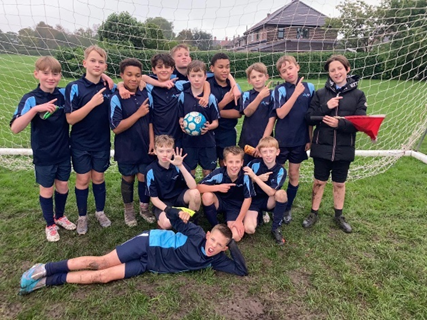 The team continued their unbeaten start to the season with an 11-1 victory against Broadoak School.
Goalscorers
Alfie S (captain)
Ollie M x 5!
Harry T
Louie L
Albie x2
Ethan S
Team: Thomas H, Max L, Harry T, Callum T, Matthew H, Ollie M, Louie L, Albie, Alfie S, Jayden, Stan.
Player of the Match: Ollie M for his 5 goals and amazing performance!
Year 8 Boys' Football
AC 3 - 0 Ashton on Mersey
The Year 8 boys football team continued their great run this season with a 4th consecutive league win. This was arguably their best performance of the season considering the opposition and the amount of dominance they had in the game. The game began in high winds so after winning the toss Jamie wisely chose to kick with the wind in the 1st half. AC quickly set up camp in Ashton's half and were rewarded after Ryan slotted home a volley from a wicked corner from Jack C. Keegan was keen to get in on the act and he pounced on a spilt save from the AoM keeper to make it 2-0 going into half-time.
At the start of the 2nd half AC made multiple changes and this left Jack C in charge of marshalling the centre midfield. He did this with ease and 10 minutes in he found Zack with a slick through ball which Zack duly smashed past the keeper to make it 3-0.
Thank you to all the parents who came out to support in the wet weather!
Goalscorers
Player of the Match - Jack C
Y10 Boys' Football
Sale High Away, Draw 2-2
We arrived to find that we were playing on a 9 a side pitch which unsettled the AC boys a little. A couple of mix ups at the back led to the boys going down 2-0 after the first 20 minutes. When the boys realised that playing football on the floor was going to be the best way to score, Kaleb was put in the clear by a lovely through ball and he finished it perfectly. Half time score 2-1. Enter the stage Josh J, who was making his first appearance for the team. Within five minutes Raion had given Josh the opportunity to score from the penalty spot to level the match. Unfortunately, the keeper made a great save to keep Sale in front. The pressure on their back line was building and when Kaleb got another shot in the keeper parried the ball into Josh J's path and he knocked in the rebound to make the game 2-2. The game could have gone either way in the end but the boys showed great character to bring a point away and stay top of their league!
Stretford High Away, 3 - 5 AC
Last year's defeat to Stretford High was the only jot on an amazing season and the boys were seeking swift revenge. The game didn't start well when the bounce on the astropitch caused a mix-up at the back and a delicate lob put SH in front. The boys kept their heads and regrouped. Within 15 minutes AC had got their shooting boots on and turned the game around. The first half finished 2-1 to AC. Nerves were soon eliminated slightly as Kaleb made it 3-1 but SH kept on pressing and responded with a sublime finish to make it 3-2. 4-2 AC was followed by 4-3 AC then in the last few minutes Raion made sure with a last-minute penalty to win the game.
Team:
Harvey J, Connor S, Josh H, Riley, George G, Josh N, Jake JK, Raion, Kaleb, Ward, Xenon, Jake O, Max S, Joshua J, Levi, Stephen.
Netball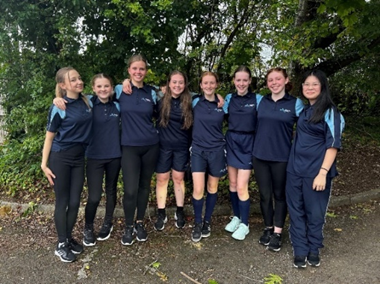 Year 10 & 11: the girls headed to their first event of the year at AGGS. It was a mixed team and the girls did especially well to play together for the first time this season. AC lost against strong sides including: AOM and Loreto, but narrowly missed out on a win against Sale Grammar and secured a draw against St Anthony's. Well done to all of the girls involved and we look forward to the leagues starting after half-term!
Community
Congratulations to Y12 student Juri who is one of twelve students from across the UK selected to form the Youth Select Committee, organised by the British Youth Council and held in the Houses of Parliament.
Juri writes, "the committee's objective this year is to explore the cost of living crisis on young people's health and wellbeing. To achieve this, we held ten oral evidence sessions where we interviewed a wide range of people, from finance ministers to university students. Having completed the evidence sessions, we now have to present a report with recommendations to government. I have gained public speaking, organisational and leadership skills through this experience, as well as gaining a real insight into the struggles of those suffering as a result of the cost of living crisis. I strive to make a positive impact and give something back to the community."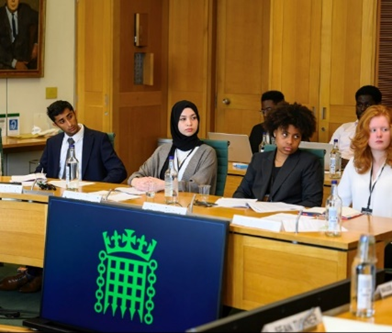 You can read Juri's profile here: www.byc.org.uk/uk/youth-select-committee/members
Harry Potter Book Day
Our main school LRC celebrated 'Harry Potter Book Day' on 12th October, with lots of fun activities for students. Well done to those students who won prizes!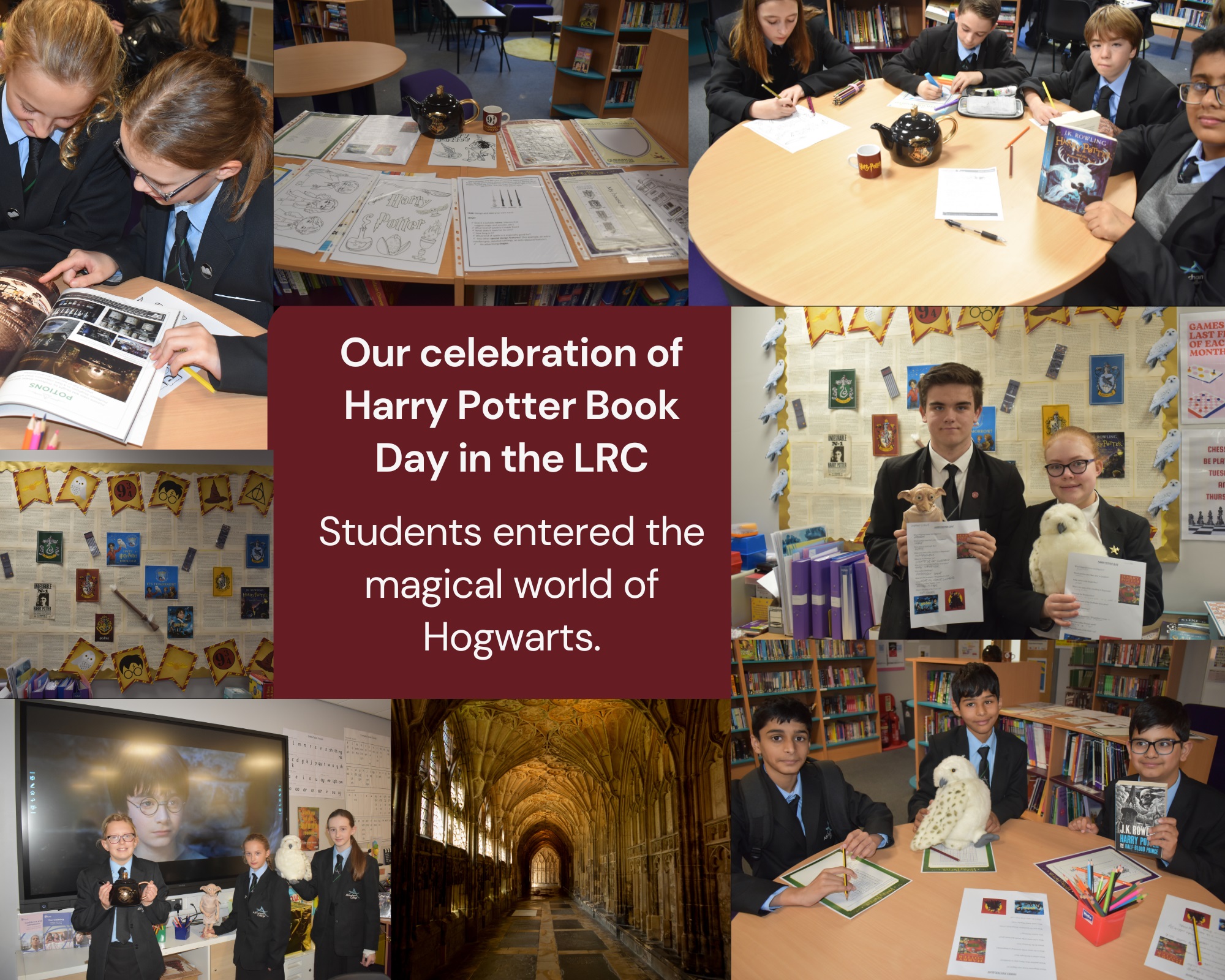 What I have learnt this term:
Year 13: Oliver T - I have been working on the final draft of my personal statement for my UCAS application. I am applying to study Aerospace Engineering and my preferred university is the University of Liverpool because I like the course and the feel of the city. In Geography, I have been collecting data for my NEA (Non-examined Assessment). I travelled to Formby Beach to look at how natural environments have been impacted by human influences.
Year 7: Annie A – During my first term at AC, I have really enjoyed all the learning that I have taken part in, such as Spanish, English, science, netball and a Caribbean cookery club after school! I hope that the next five years here continue to be as enjoyable as my first term!
Staff: A collection of staff have undertaken training on 'Instructional Coaching' this half term. This is a process where teachers work through a coaching process where they reflect upon aspects of their teaching they would like to develop. This empowering process allows teachers to take ownership and focus, with precision, and then deliberately practice something that has been agreed with their coach. Making these small improvements on something specific will then improve the learning and outcomes for all learners.
And finally…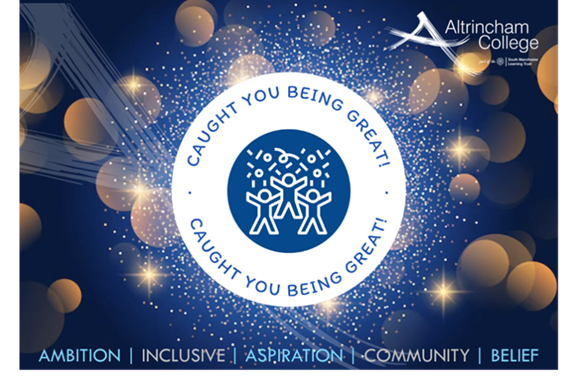 This year I have started a new initiative called "Caught You Being Great"! Each week I will be looking out for students who reflect our Trust values and sending postcards home to congratulate them. The list is getting quite long this week so watch out for something landing on your doormat very soon!
Dates for your diary
Start of term: Monday 30 October
GCSE Presentations Evening: Thursday 23 November
Festive Market: Sunday 26 November (1-4pm)
Y7 Form Tutors Parents' Meeting: Thursday 30 November
LAMDA Exams: Wednesday 6 December
Christmas Concert: Tuesday 19 December (6.30pm)
End of term: Friday 22 December (12.30pm finish)
Thank you for your continued support of our school. Have a wonderful half-term!
Ms K Earle
Headteacher and CEO of the South Manchester Learning Trust