Dear Parents and Carers,
The forecast is for bright sunshine this half-term and I hope that you and your families enjoy a wonderful break!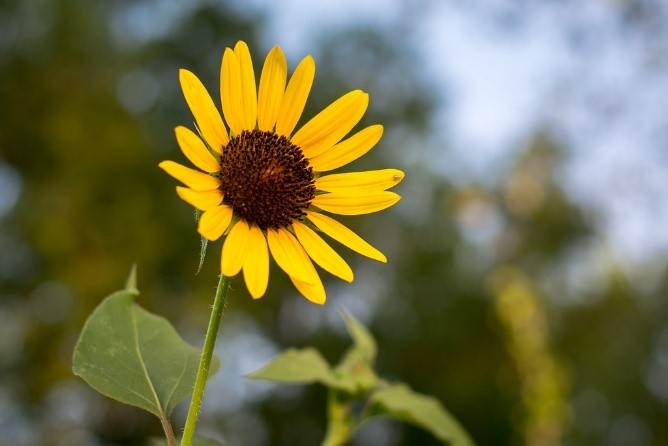 Exams are now well-underway for our Year 11 and Year 13 students and they have worked extremely hard in school to ensure the best outcomes for themselves. I hope that now Study Leave has started they will continue to apply themselves well. A reminder that staff are still available during the school day should students want to ask anything prior to their exam in that subject; the LRC is also available for quiet revision if needed.
Calling All Parents and Carers!
As we hope you already know, at Altrincham College we strongly believe in fostering open lines of communication with our valued parents and carers. As part of our continuous effort to improve the reporting and communication process between school and home, we are excited to invite you to participate in an upcoming focus group.
📚 What is the focus group about? The focus group will revolve around discussing and exploring ways to enhance our reporting systems and communication methods between the school and home. We value your input and insights in shaping the way we connect with you, ensuring that the information and updates we share are accessible, comprehensive, and meaningful.
🤝 Why should you join? By joining this focus group, you have the opportunity to contribute directly to the improvement of our school's reporting and communication practices. Your valuable feedback will help us understand your needs, preferences, and any challenges you might have faced in the past. Together, we can work towards creating a stronger and more effective partnership between our school and your family.
📅 When and where? The focus group will be held at school on Thursday 8th June, 4:30 – 6pm.
📝 How to participate? To express your interest in participating, please follow this link:
https://forms.office.com/e/a6fNxRdexN
Spaces are limited, so we encourage you to sign up as soon as possible!
Our Charitable School
Thank you for all your support of our Sponsored Walk around Grove Park on 5th May to celebrate the King's Coronation! The total raised is £2094.48!
The Student Council nominated The Mayor's Charities as those they would like to support this year therefore this amount has now been sent to him.
I am extremely proud of everyone who took part that day and a huge thank you to staff who walked and jogged in their red, white and blue outfits!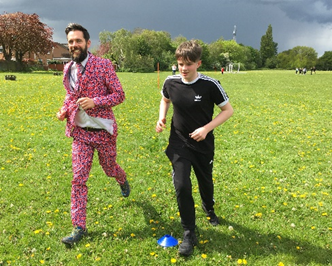 Message from Public Health Trafford
Think MEASLES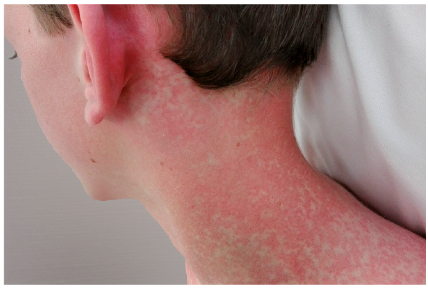 There have been cases of measles in Greater Manchester. Having both Measles, Mumps and Rubella (MMR) vaccinations is the best way of protecting your child, family and community from measles.  MMR vaccination is given at one year of age, and 3 years and 4 months by the GP.  If you are unsure if your child has had both vaccinations, please call your GP to confirm or to book an appointment.
The initial symptoms of measles:
resemble a cold with runny nose, cough and a slight fever

eyes become red and sensitive to light
As the illness progresses, usually days 3 to 7:
temperature may reach 39 – 41 °C

red or raised 'close' rash appears that lasts four to seven days

small white 'Koplik' spots may appear inside the cheeks and on the back of the lips a few days later. These spots usually last a few days
rash usually begins as flat red spots that appear on the face at the hairline and spread downward to the neck, trunk, arms, legs, and feet.

small raised bumps may also appear on top of the flat red spots
If you think your child may have measles please contact your GP to inform them.  To prevent the risk of spreading the infection to others, please do not go to the practice unless told to do so.  Similarly, if you attend any other health care setting (A&E for example) please ring ahead so that the team can plan to see you in an area away from others before you arrive.
People with measles must:
Avoid close contact with babies, pregnant women, and individuals with weakened immunity

Stay off nursery, school, college, or work for at least 4 days from when the rash first appears
Further information about measles can be found here: Measles - NHS (www.nhs.uk)
Thank you for your support,
Yours sincerely,

Claim to Fame!
Laileh-Graice A in Year 9 is fulfilling her dreams of acting in the hit TV show, Waterloo Road!
I would like to share with you a little clip of one of the scenes which includes Lailah if you haven't already watched the show: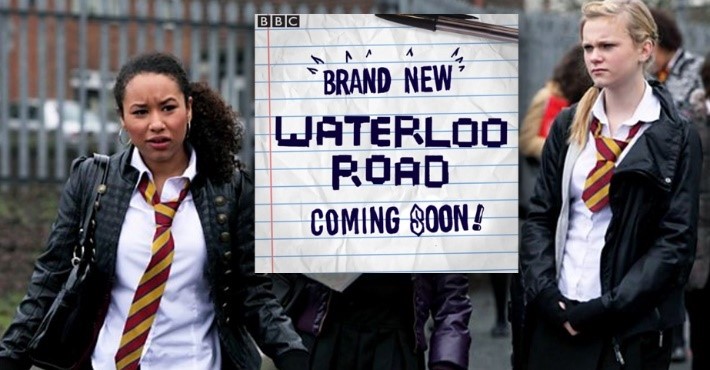 Spanish Robot Competition
Our Languages department ran a wonderful competition for students to design a Spanish robot! Salvador Dali, eat your heart out! Successful participants in the final round were Jessica C, Jasmyn O, Edward H, Amie C, Evie E, Alex T, Dev S- J and Will H.
Ms Musutova was really impressed by the winning students' conversations in Spanish about their robots! Well done!
The overall winners were:
Bronze place: Evie E
Silver place: Alex T
Gold place: Dev S-J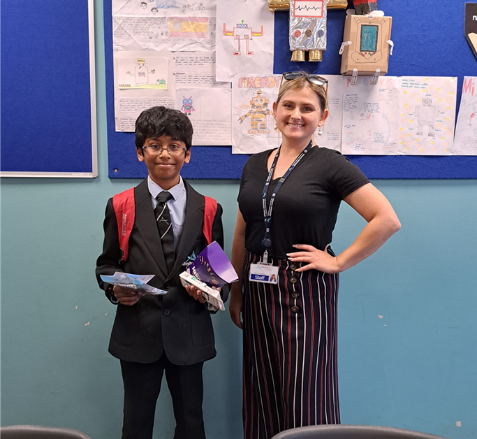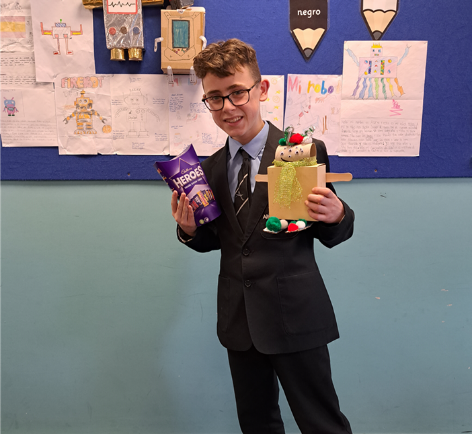 Sporting Successes
Football
Having finished the season winning 6 and losing 1 the AC year 9 football team played their last game in the Trafford cup final yesterday. Having beaten Wellington, Ashton on Mersey and BTH on the way to the final the boys were full of confidence. The game couldn't have started off any better, Jake whipped a ball into the box and Kaleb finished it off in style. After the goal, stalemate ensued until 8 minutes from the end when AGSB scored an equaliser and sent the game into extra time. The weather was hot and having already played 70 minutes the team had to endure another 20. It was in extra time that AGSB were awarded a penalty, Harvey was so close to getting fingers to it however it nestled in the right hand corner and AGSB were able to see out the rest of the game. Mr Hill was rightly proud of his team. "The team gave absolutely everything today. They should be extremely proud of themselves. Everyone will be disappointed but next year we will try again and make sure we get our hands on the cup."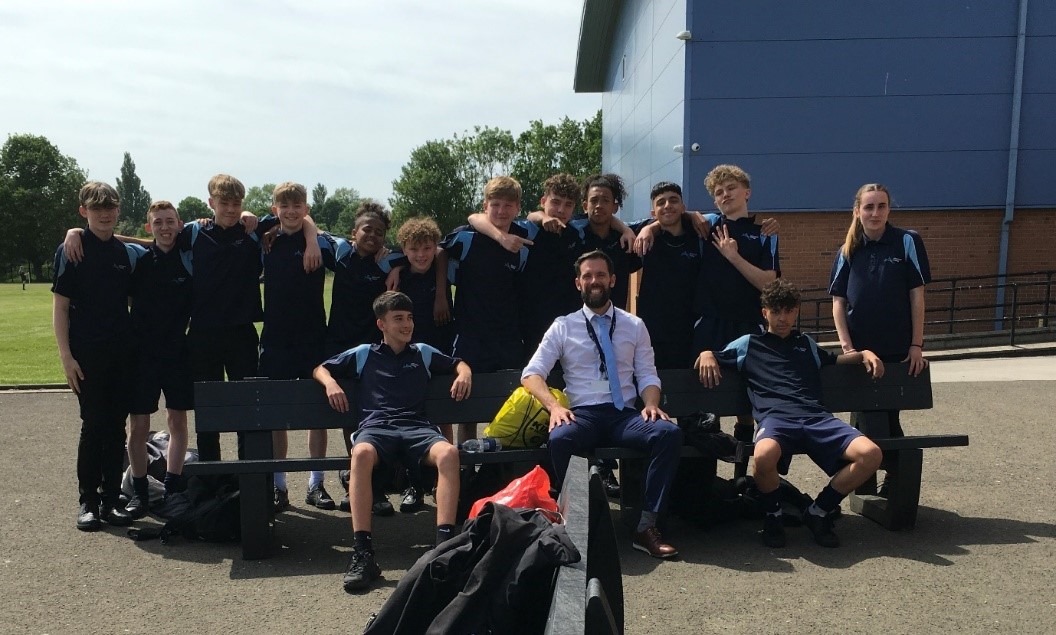 Tuesday 18th April: Year 7 Football vs Sale High (JWH) 
The year 7 boys finished off the football season with a 1-0 victory against Sale High. We arrived at the pitch and found their normal 9A side pitch was not available so we decided to play on a larger pitch and play 11 side. This is a new challenge for the team but we stepped up to the mark. The first half was a tight encounter but AC were tight in defence and had a few opportunities going forward. A rash bit of defending from Renars led to our first yellow card of the season. 
At half time we discussed winning our 50/50 battles and the lads stepped up to the mark in the second-half against a much bigger and more physical side. Jamie and Ellis took charge of the game while Joel, Ryan and Keegan put the opposition under pressure. Our goal finally came from a corner that dropped to Zack at the edge of the box his shot was struck well and via a slight deflection found the back of the net. 
We continued to push for another goal but a few of our efforts were well saved. Sale High tried to gain a late equaliser but with solid defending at the back from Leyton, Renars, Skye, Toby, Will and Zack they caused us few problems and we ended the game 1-0 winners. This concludes our football season but as they say, always make sure you win your last game! Player of the Match went to Zack for tireless work up and down at the left hand side of the pitch acting as both a left back and left midfielder and of course for scoring the winning goal.   
 Wednesday 19th April:  Year 8 Football vs Broadoak (GTS)  
Year 8 continued their undefeated run with a hard fought 2-1 victory over Broadoak on Wednesday afternoon. A couple of players were unavailable but Zak W stepped up to the mark and Rufus J took over in goals and had a sound game. Indeed it was Rufus who provided the stand out moment of the first half. After claiming a catch his kick out sailed the distance of the field and was perfectly pitched to bounce over the opposition keeper into the goal to put AC 1-0 up. It was just reward for an AC team that had been linking up well. Lewis and Luke formed a solid back like while Levi and Billy combined really well down the right hand side. Other on the left flank Charlie C and Charlie P tied down the opposition danger man while Tom and Marley provided a balance of silk and steel in midfield.   
Broadoak did manage to scramble an equaliser but just before half time AC won a penalty from handball that was confidently dispatched by Billy to give a 2-1 half time lead.    
Playing against the wind in the second half AC settled down and played some great passing football on the deck to take the conditions out of the equation. The hard running of Riley and the creativity of Callum and Harrison was crucially providing an outlet to the moves and in all honesty Ac could have put the game well out of reach. As it was, there was time for a late Broadoak goal to be ruled out for offside and some pressure applied but the boys held on to secure a deserved win.     
Tuesday 16th May: Burton Borough School (JGS) 
Year 7 Girls Football travelled down to The Burton Borough School to play their ESFA fixture on Tuesday 16th May. 
The girls played a fantastic but tough game. AC got a penalty in the first half which took us up to the 1-0 lead (taken by Chloe Marchal) and The Burton Borough School got on in just before the whistle for half time ending with 1-1 
AC came back strong in the second half with a fantastic goal from Sienna Silgram taking us to 2-1. The Burton Borough striker made a fantastic shot outside the box to score a goal over AC taking us back to 2-2. 
Towards the final couple of minutes AC managed to play unbelievable passes, outwitting their opponents to create a clear chance, the ball was passed into the box to Eva Anwyl and the last goal was scored ending in a 3-2 victory for AC! 
Thursday 25th May Year 7 Football (JGS)
The Year 7 girls' football played against Casterton College Rutland on Thursday 25th May.
A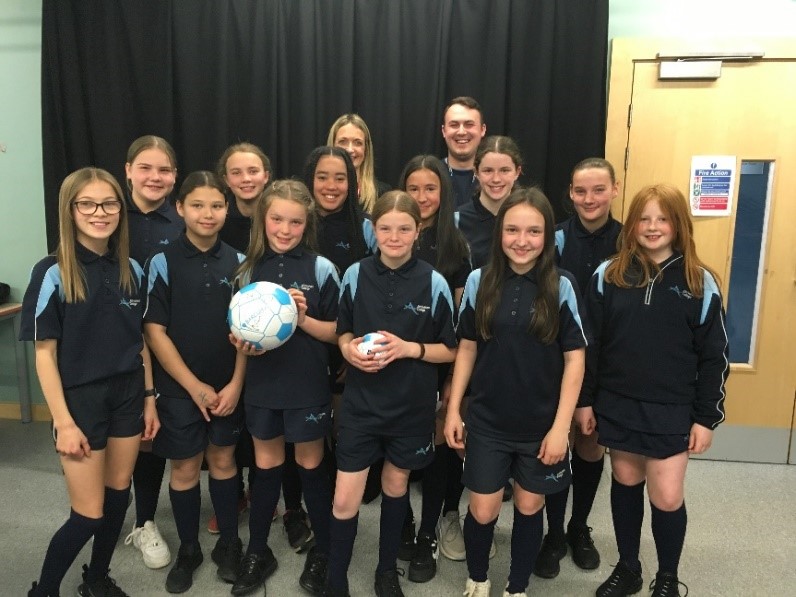 very tough game through the ESFA football cup. Chloe M got 2 goals with Eva A, Katie T and Sienna S taking us up to 5 goals!
AC managed a great win, ending with 5-2! Absolutely brilliant result! Onto the Quarter Finals!!
Thank you!
A huge thank you to Mrs Dawson's husband whose company I Pro has kindly donated some brand new footballs to our PE department.
You can see the action shot below of our Year 7 girls using the footballs during a training session: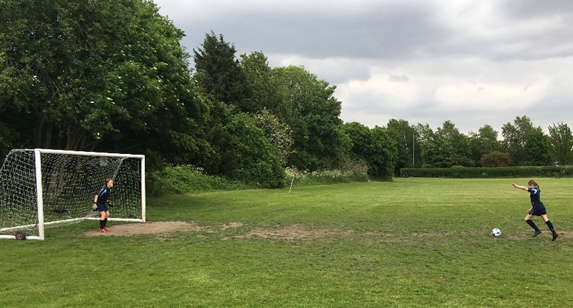 About I Pro: The company was formed in 2010 and the brand is now established as a foremost supplier to grass roots football and beyond. Find out more: www.iprofootball.net/
Basketball
Friday 5th May: Year 7 Basketball Final (JSN) 
Year 7 Basketball Final - Our year 7 basketball team won all 7 league games on the trot to become Year 7 Trafford South Basketball Champions 2023. They unfortunately got narrowly beat in the Trafford final V Sale grammar in a well fought final. Well done to all the boys that trained on a weekly basis and played in all the games. Looking forward to next season!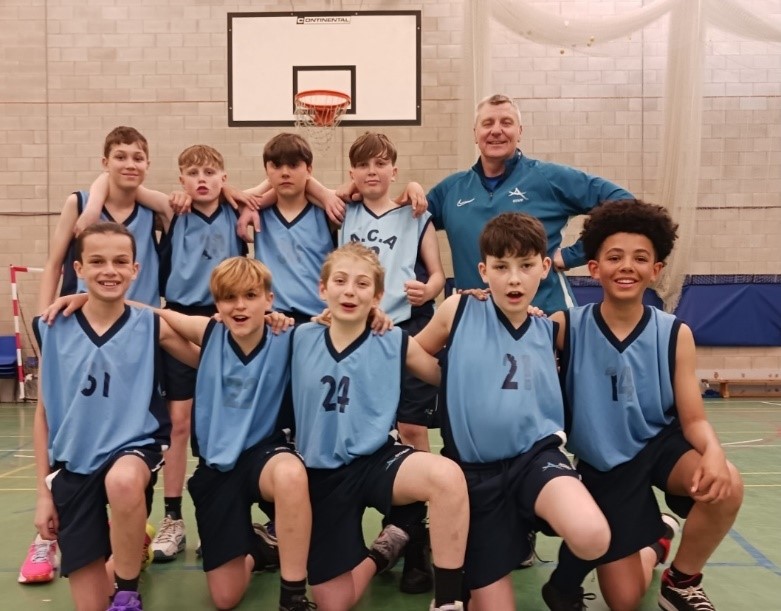 Cricket
Amy S in Year 11 had a very successful international debut playing all 5 cricket matches as France whitewashed Austria 5-0! Amy plays for France some of the time and we are very proud of all she is achieving! Amy went on to get Player of the Match in Game 1 and then was chosen as Player of the Series! Well done Amy!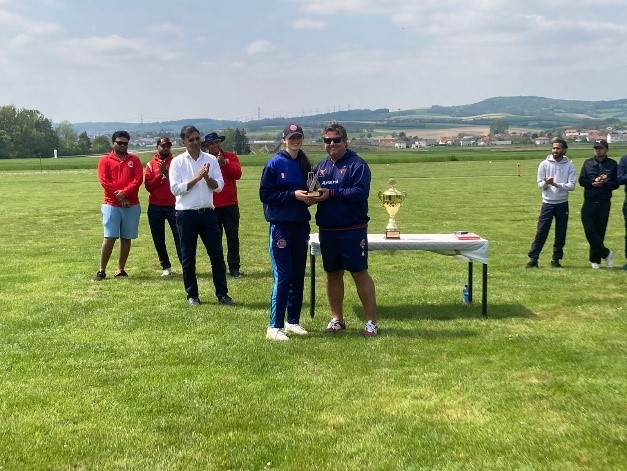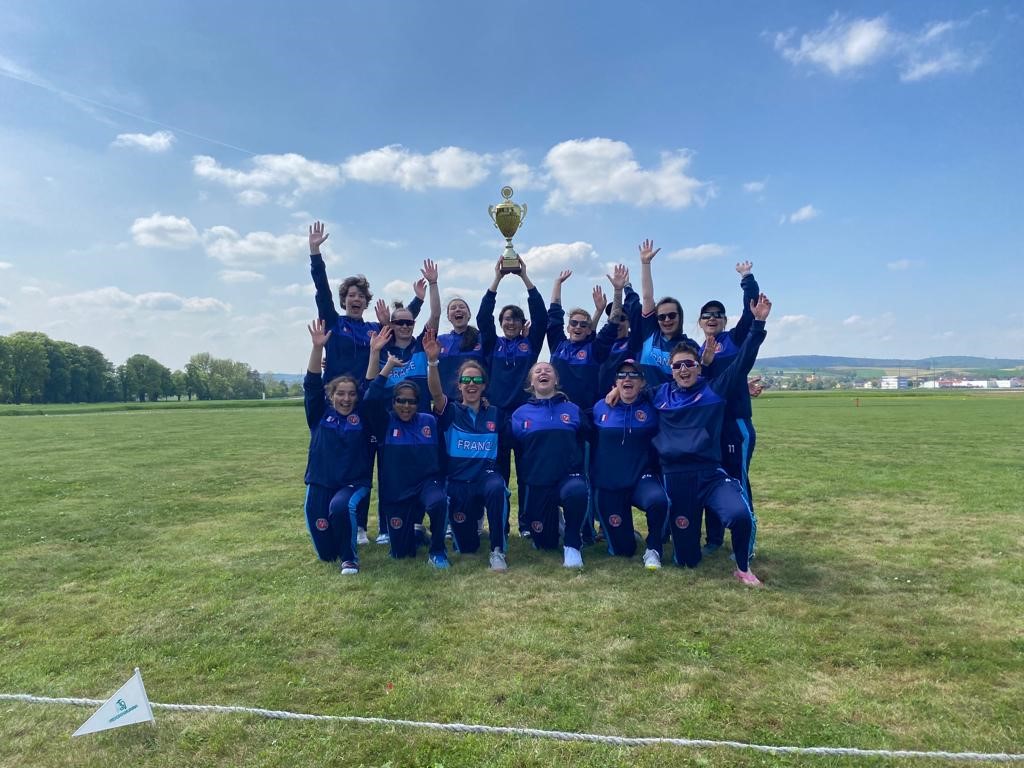 Stakeholder Voice
We frequently ask for your feedback on our school and Mr Eastwood has asked me to remind you that the following questionnaires have been sent out to you which require completion by you and one for your child on the following dates please:
Student Voice:  https://forms.office.com/e/DLwqv4SJW8
Closes 16th June  
 Parent/Carer Voice:  https://forms.office.com/e/GfDdcqC7z9
Closes 16th June
Thank you!
Duke of Edinburgh's Award
Thank you to Mr Stephenson for organising the amazing expeditions for our students completing their DofE Award last week! Students did themselves proud - a three-day hiking and camping extravaganza! Thanks also to staff who accompanied: Ms Diffley, Ms Otway, Mr Sumner and Mr Whitham.
Did you see our Tweet? Students came to the rescue of a stranded sheep – Altrincham College students epitomising "To Know, To Care, To Live"! Proud of you!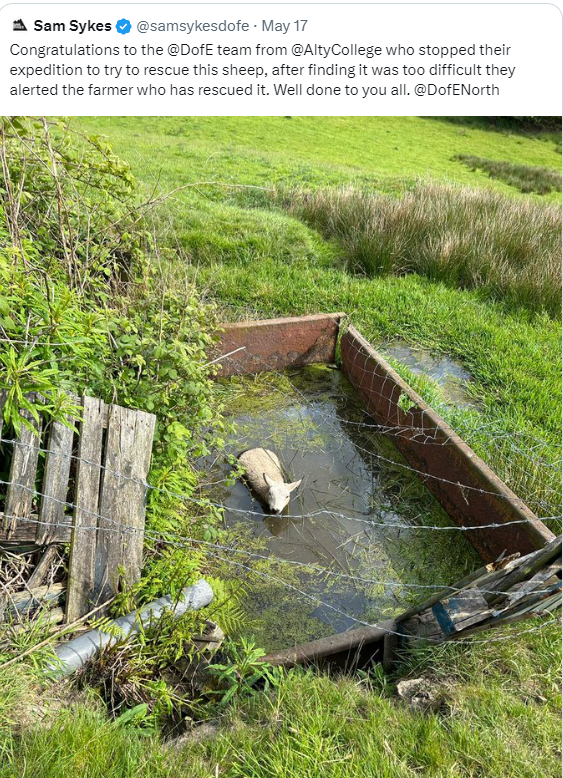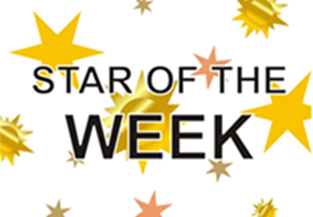 Staff Stars of the last few weeks have been:
Mr Hill
Mr Geddes
Mrs Deesi
Mrs Dawson
All nominated for going over and above for our students and other colleagues! Thank you!
Student Star of the Month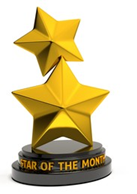 Student Star of the Month nominations were for going over and above, as chosen by members of staff. This month they were:
Year 7
Alyssa T and Emily McC for always have a positive, can-do attitude
Demi A who always gives her best in Food lessons and triumphed recently with her delicious Mexican pockets!
Year 11
Cris S for sustained hard work, asking for additional work and really giving over 100% every day

Finlay D for great improvements in work ethic and attendance
Tom W for outstanding efforts with his revision
And the winner, our Student Star of the Month for May is……Chloe F in Year 7! Chloe was nominated by staff as she raised the largest amount of money in her year for the Coronation Sponsored Walk - £130! Thank you, Chloe, and well done! Many congratulations to you!
All nominations this month are absolute STARS!!
And finally…

Our CEO of the South Manchester Learning Trust and former Headteacher of Altrincham College, Peter Brooks, announced his retirement recently.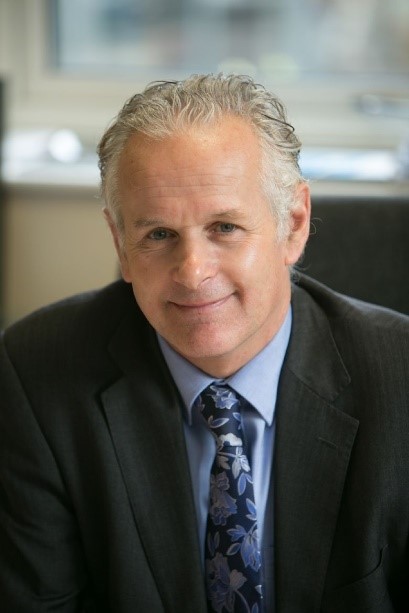 Peter founded our Trust whilst still Headteacher here and as you know, Reddish Vale High School (Stockport) joined soon after. We are a small Trust but our schools stand by our aspirations for all students: "Personal Growth and Academic Excellence" in all things.
We will say more about Peter and his legacy over the coming months!
Following the Trust's interview process I am delighted to tell you that I was appointed to take over from Peter as CEO from September and will combine this role with Headteacher of Altrincham College.
I am honoured to have been awarded this post and look forward to continuing with the Trust's excellent work whilst still working closely with everyone at AC! I am also looking forward to building further collaboration with Reddish Vale so that we can all work together to secure the best outcomes for our Trust students.
Dates for your diary
Mural Painting begins 14th June
Year 11 leavers' assembly – 22nd June
Year 13 leavers' assembly – 23rd June
Sixth form taster day for Year 11 students – 26th June
Inset Day – 30th June
Altrincham Festival – 1st July
Year 8 residential – w/c 3rd July
Year 10 work experience – 6th & 7th July
Year 11 Prom – 7th July
Prize-giving Evening – 13th July
Summer concert – 19th July
Thank you for your continued support of our school. Have a wonderful half term!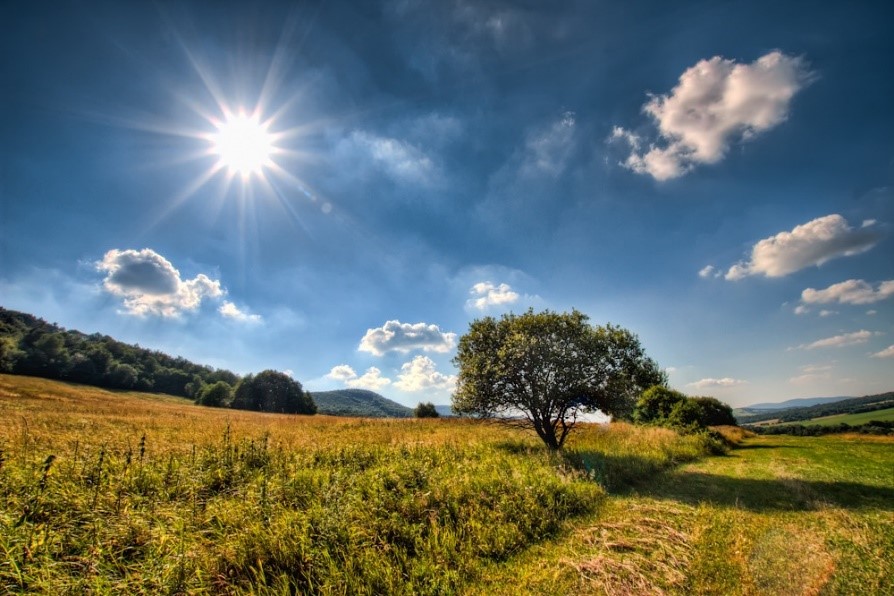 Ms K Earle
Headteacher