Coronavirus Bulletin STAY SAFE; STAY ALERT
Dear Parents, Carers and Students
The weather is still holding out and the view on my daily commute into school has been regularly enhanced by beautiful pink sunrises and layers of mist filtering across the landscape. I believe it's really important to take time to notice these amazing things, especially when we are faced with new challenges linked with Covid-19 each day.
I hope this newsletter finds you and your families well.
As restrictions increase across the country, I would like to reassure you that we are continuing to ensure everyone at Altrincham College abides by our health and safety guidelines. This can be difficult for students to understand at times, when they are used to more active learning techniques in the classroom, working in groups and completing exciting practical tasks, which are all now 'on hold' in the current circumstances. However, as I said last week, we are absolutely thrilled with student behaviour in and around school as everyone plays their part. Gentle reminders are all that are needed!
I am pleased to report that there have been no confirmed cases of coronavirus at our school this week.
We had some technical hitches with our new email address for Covid-related matters but these are now fixed. Please send all COVID related emails to: covid@altrinchamcollege.com
Face Masks
It is still extremely important that students bring their own mask(s) each day. Please encourage your child to wash these in hot water and soap each evening, ready for school the next day, but only to bring them in for use if they are completely dry.
We only have a limited number of replacement disposable masks should they be required. However, re-usable fabric masks - made by one of our wonderful Year 11 students - are available to buy from main reception (£3.00). Here's a reminder of Mo's fundraising page: https://gf.me/u/ymm2ap.
Teaching and Learning and plugging the gaps!
I have sent a letter to all parents/carers explaining what is in place to ensure continuity of learning should students be self-isolating or in quarantine. Please take time to read this and discuss with your child(ren)/ward(s) at home.
Staff Star of the Week
This week's Staff Star of the Week award goes to Mrs Dawson in Reprographics for her tenacity, energy and calmness when meeting all our reprographic needs and for (cheerily) being moved from pillar to post to do her job due to the building work and Phase One re-opening plans! Many congratulations Mrs Dawson from all your colleagues who believe you truly are a STAR!
Student Star of the Week
The Student Star of the Week goes to W.A. in form 8.6! He was nominated by Mr Callaghan for his remarkable kindness and helpfulness in all things.
Well, it's Friday and it's fish and chip day in the school canteen! The smells are wafting through my open windows as I write this, making me rather hungry! Today there is a choice of this traditional favourite, Mexican tacos, salmon quiche, mac 'n cheese, plus our usual selection of sandwiches and wraps, fresh fruit and healthy drinks. Have I made you hungry?!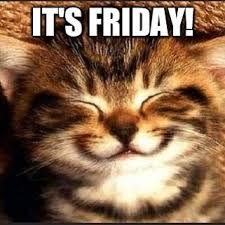 Please remind your child/ward to socially distance and wear their masks this weekend so that they come back on Monday happy and well. Stay safe!
Thank you for your continued support of our school.
Kind regards
Ms. Earle
Headteacher