JUBILEE EDITION! Friday 13 May 2022
Dear Parents and Carers,
It's been an exciting week with the opening of the new build and our Jubilee celebrations! Please take a look at all the photographs below (Were you taught by Mr Miranda parents/carers?! He hasn't changed!)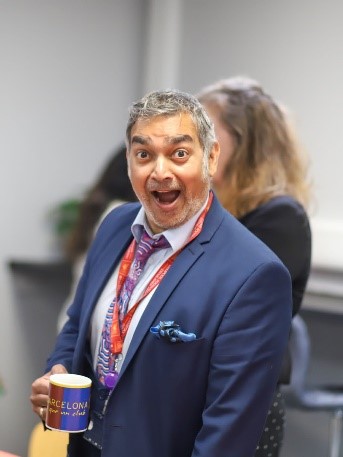 ---
Jubilee Competition Winners
The winner of the Treasure Hunt (organised by the Student Council) was Mac F in 7.2 Well done, Mac!
The winner of the Jubilee Postcard Competition was Lyra W in 7.2! A fabulous design, beautifully painted image of the Queen – well done Lyra! Second place went to Abi F in 8.5 for a wonderful image of a London bus and third place went to Danny S in 7.5 for a modern-day political cartoon postcard! Wonderful stuff! Congratulations to all winners and a huge well done to all the students who entered – it was a tough decision to make!
The winners of the Jubilee Bake Off were two boys who jointly made a wonderfully creative and also delicious Jubilee cake: Hallam B and Matthew P in 8.2! Second prize went to Oliver D in 7.4 for a tiered cake in the shape of a crown, also beautifully decorated! And third prize went to Aaryan A in 8.3 - who produced a fabulous cake! Photos to follow next week!
In both competitions it was so difficult to pick winner due to the high standards of student work and effort!! If you entered you were a winner in all our eyes! Prizes included Afternoon Tea for Two at Cloud 23 and Amazon vouchers for the runners-up!
Thank you and well done to our Drama Club – who gave a fantastic performance during break-time today. Well done! You were amazing!
Miss Diffley took some amazing photos today - please see a selection below!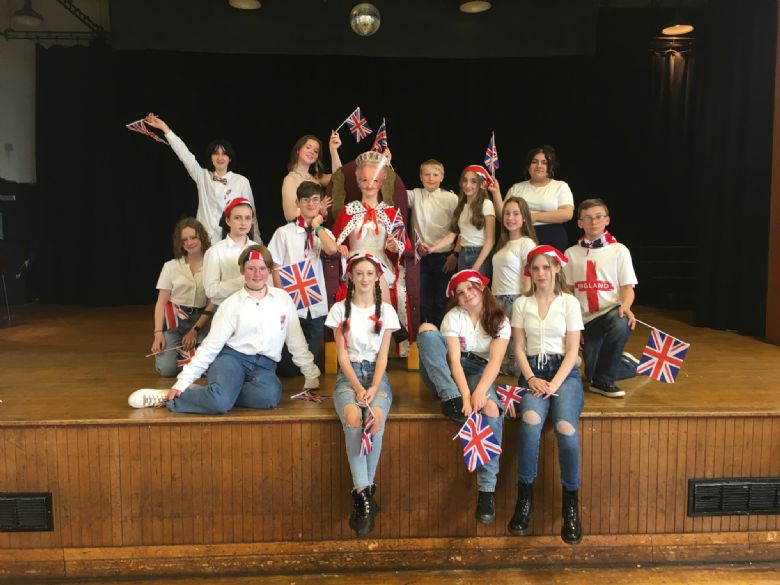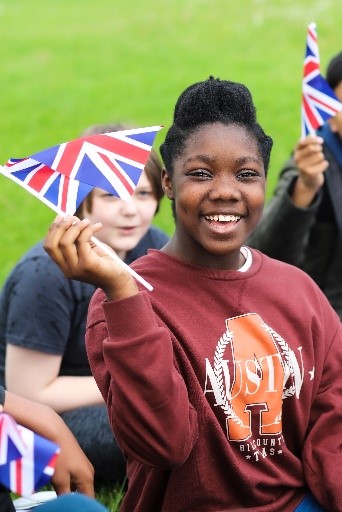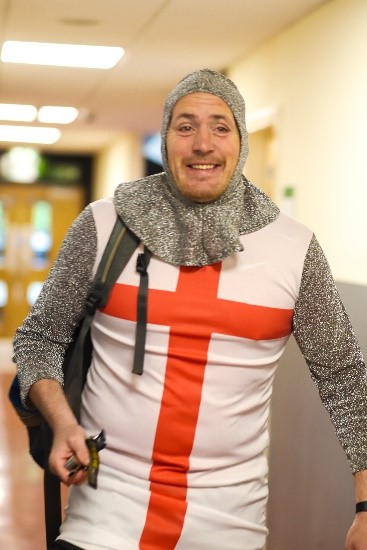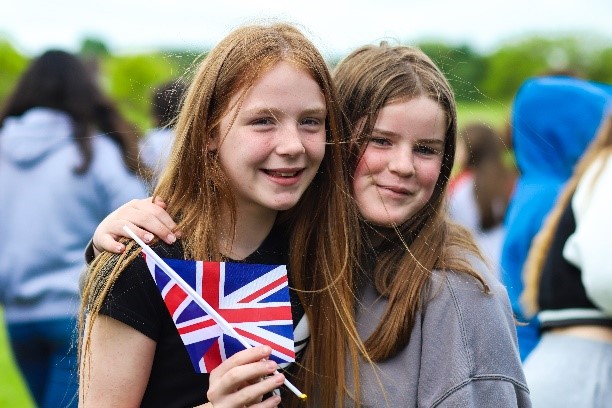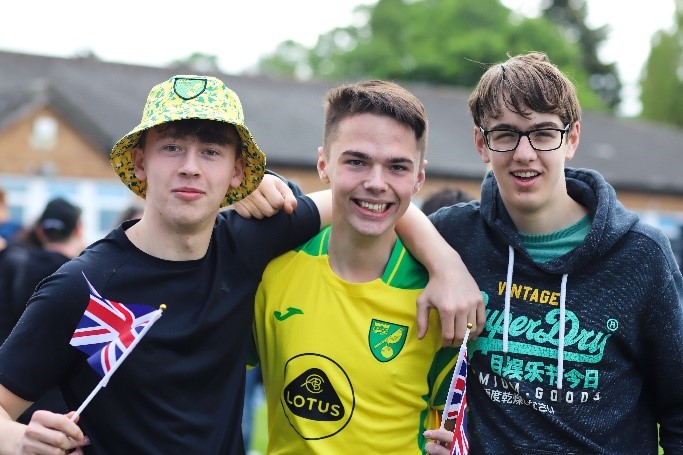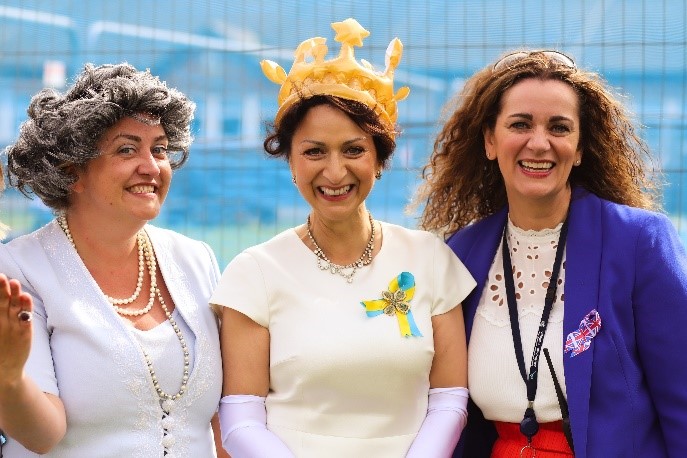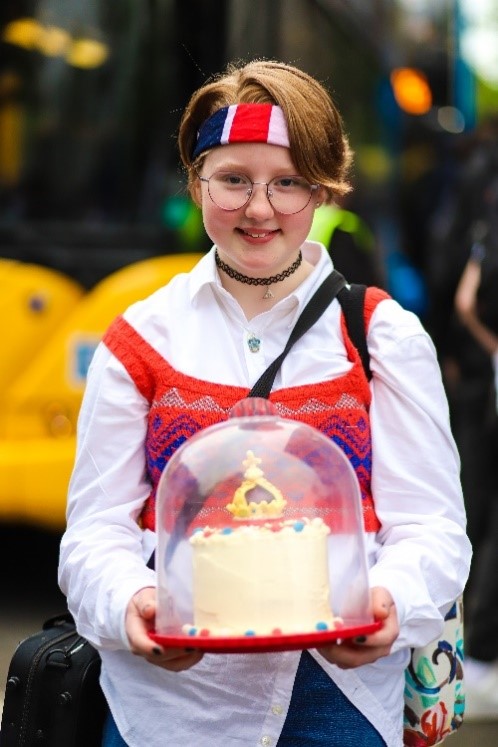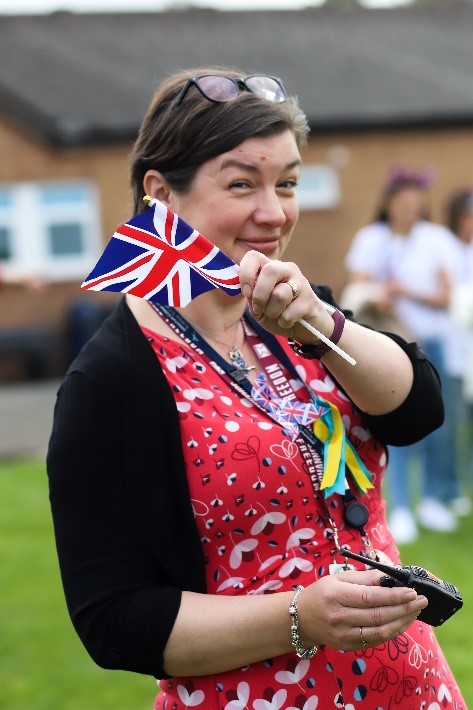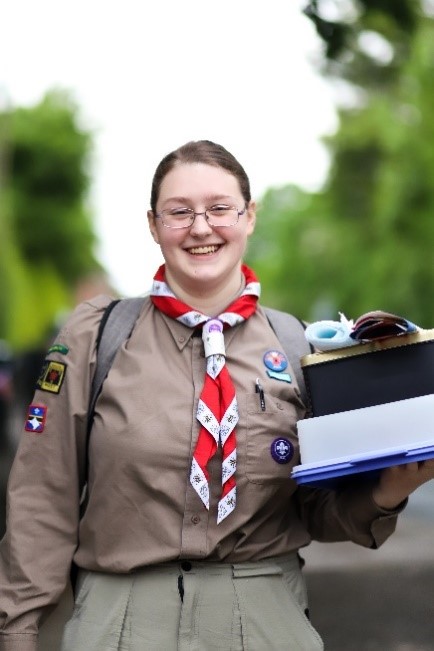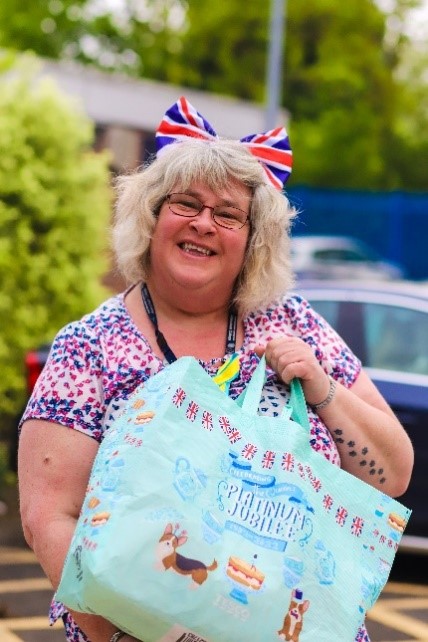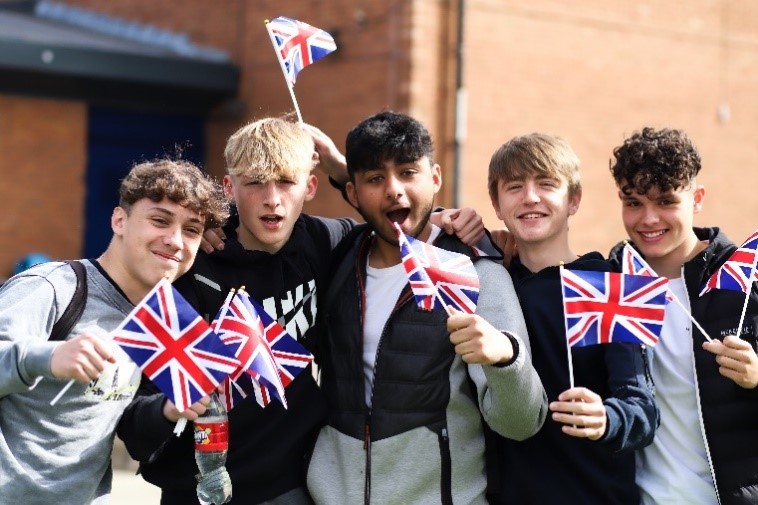 ---
Free toast
From Monday, our free toast for students will be available at Breakfast Club only. During the pandemic when we were unable to have students in before school, we moved the free toast to breaktime. As we have now reinstated Breakfast Club from 8.15am-8.45am, toast will return then! We have lots of other tasty and healthy snacks for students at break and lunch - please see our website for menus.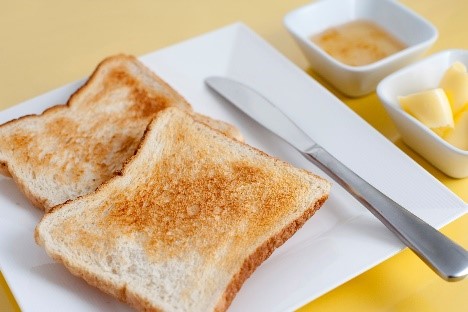 ---
Alan Titchmarsh has got nothing on us!
Students in Science and Gardening Clubs have been growing plants using sustainable/recycled products only. They have used donated pots and created a mini greenhouse out of large plastic bottles and milk cartons. Their aim is to plant them in the school garden and to sell the peas and tomatoes to staff to raise money for school resources.
The Science and Gardening Club members have asked me to put a plea out in my bulletin to all parents/carers for donations of unloved large pots/planters and bamboo sticks as the plants are starting to outgrow their pots and need a little longer before they can be planted out, and the garden is ready.
They also need pieces of wood, palettes, bricks and old brush heads as they want to make some bug hotels! If you can donate any of these items, we would be most grateful. Please send them into school with your child who should hand them in to a member of the Science department please. Thank you!
---
Sporting successes!
This week, Louis J in Year 11 played in the Manchester United FA Youth Cup Winners against Nottingham Forest in front of 67,000 fans at Old Trafford. They won with a 3-1 victory! Louis played fantastically well and won lots of praise for his composed and mature performance. He has now travelled to Israel to represent Scotland in the European championships this summer. Good luck Louis and good luck with the GCSEs you are sitting out there! We are very proud of you!
---
Duke of Edinburgh Award Update
Our Sixth Form students took part in their Silver practice expedition at Rivington on 2-3 May 2020. It was tough, but they did their absolute best and came out the other end! Well one to all our wonderful students who achieved this – roll on the real thing!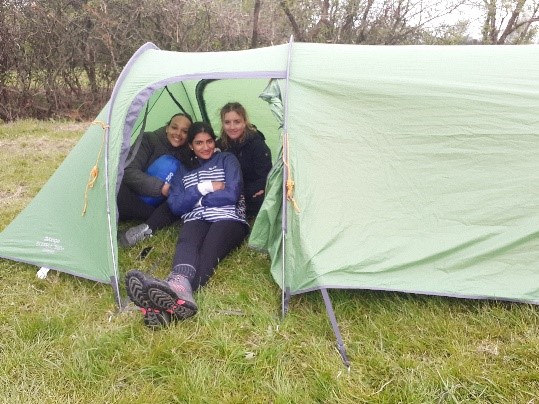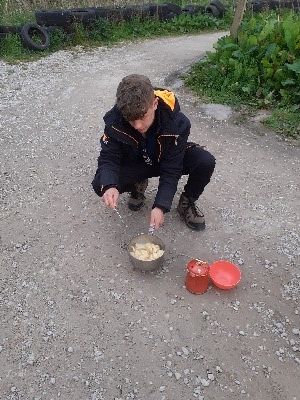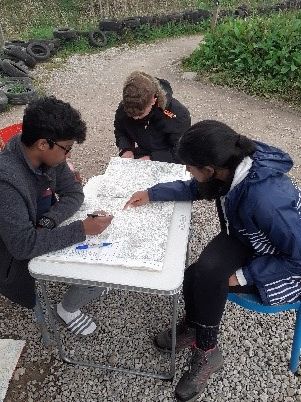 ---
Parent Parking
Following on from last week, please can I ask that if you are collecting your child from school or dropping them off, that you do not park on the zigzags or yellow lines in front of school or around school? Last week visibility was seriously impaired by irresponsible parking and traffic was gridlocked – an accident might have happened. We all want our students/children to be safe, please park responsibly.
---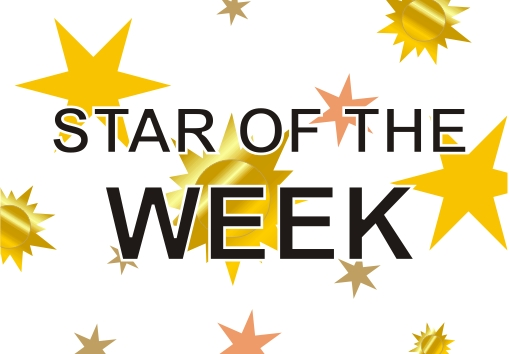 Stars of the Week
Staff Stars of the Week this week were….Mr Mee (Site Manager) and Mr Smith (IT Manager)! These two members of staff have been absolutely amazing in the efforts to ensure the new build was up and running for this week. They have worked long hours, giving up their own time to ensure everything was right for our students. Thank you very much! Other staff nominations were Mrs Dawson (Reprographics) for her cheerful disposition and 'can do' attitude, Mrs Blewitt for her contribution to the Jubilee celebration and Mrs Phelan for her amazing work on the student access arrangements!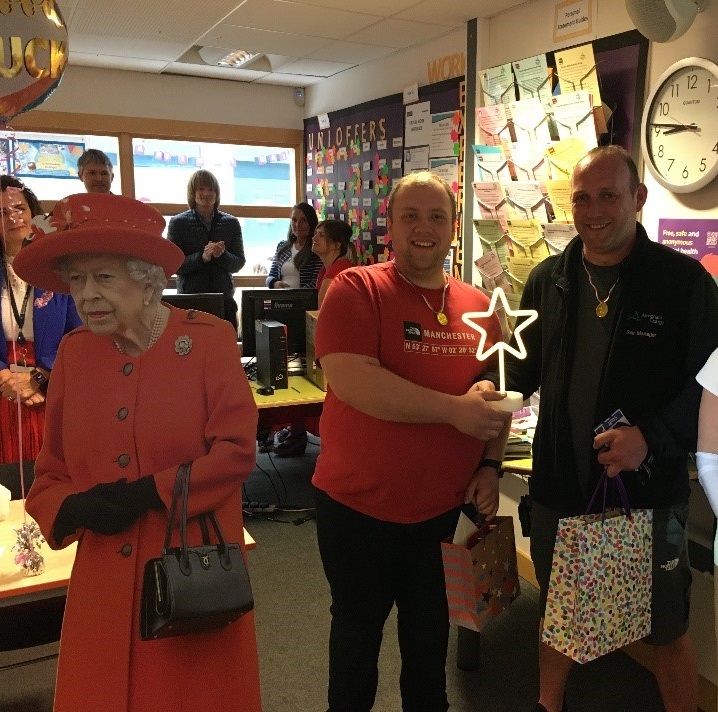 Student Stars of the Week are Chloe S in Y9 for creating the Jubilee throne in today's performance, and Charlie C in Y8 for being such a polite and mature member of the Student Panel in recent staff interviews! Well done to both of you – well deserved awards!
At the end of a fun-filled, wonderfully HAPPY day, I wish you a relaxing weekend!
Thank you for your continued support of our school.
Ms K Earle
Headteacher