Congratulations Class of 2021!
We were delighted to welcome our '2021 Leavers' to school last night to receive their GCSE certificates. Thank you to everyone who attended the presentation evening, which was a fantastic event, and a wonderful opportunity to celebrate the achievements of our students.
The evening began with a welcome from Headteacher Ms Earle, who let the students know how proud she was of each of them. Ms Earle went on to say that the evening was a great time for students to sit and reflect on all the wonderful things they had achieved during their five years at Altrincham College.
Two special awards were presented during the evening. The award for Effort and Progress, went to Adam, whose outstanding journey at Altrincham College is a true reflection of his 'commitment, dedication, hard work and positive outlook.' Our second award, for Achievement, was presented to Terri; a student who was the 'epitome of a model pupil.' During her time at Altrincham College, Terri had exceptional academic abilities, was dedicated to her learning, exceptionally organised and always had a positive mind-set.
In addition to the presentation of certificates, where every student was invited onto the stage, the audience enjoyed music from our fabulous Year 8 band.
Thank you to all the members of staff who made the event run so smoothly and successfully for our students.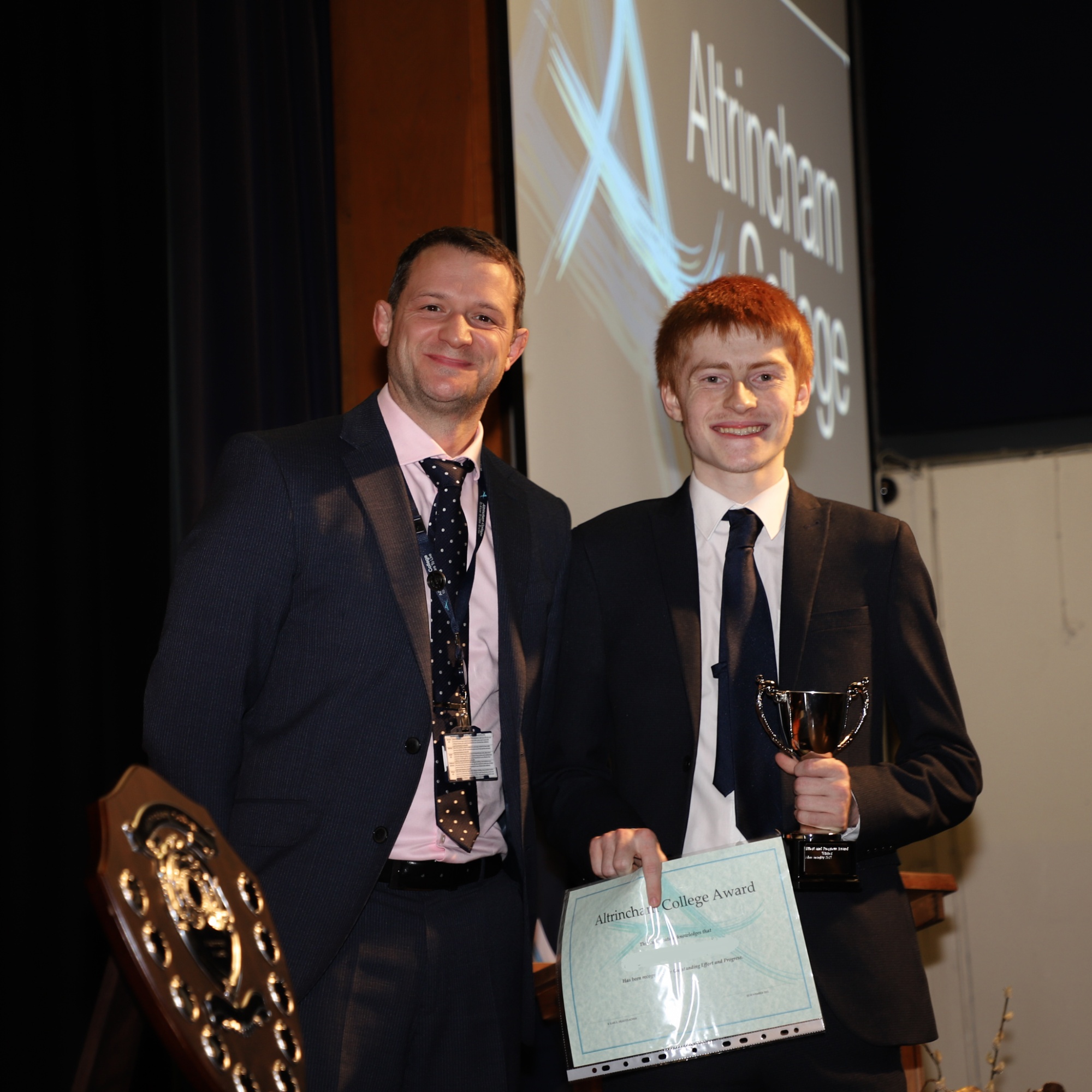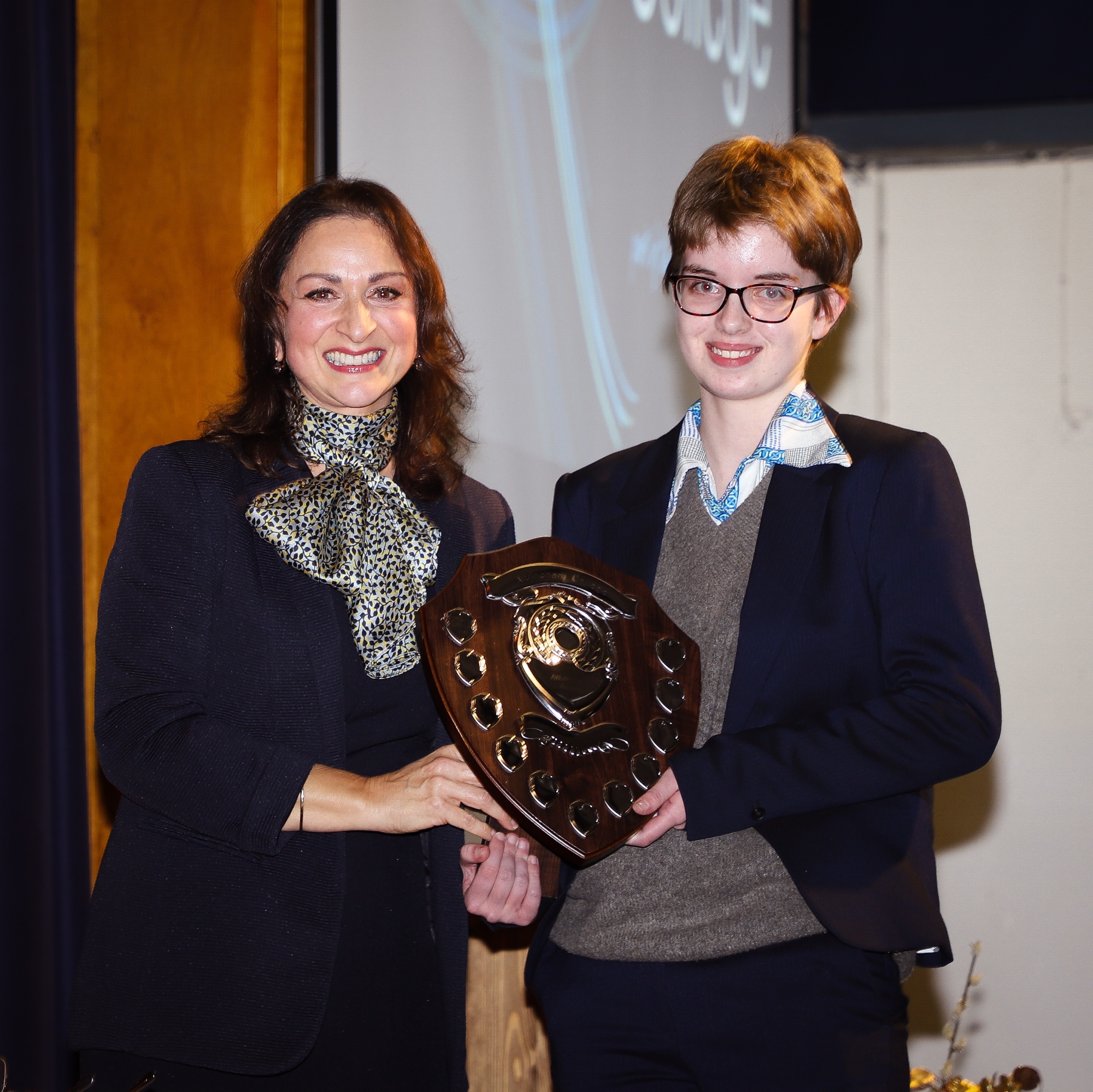 For more photographs of the evening, please visit our Facebook page: www.facebook.com/AltrinchamCollege