Winners of the Altrincham College Photography Competition, January 2021
COMPETITION WINNERS: BULLETIN
Dear Students, Parents and Carers,
It gives me great pleasure to announce the winners of our photography competition which aimed to highlight some uplifting moments of lockdown!
We received many wonderful images from both students and staff and these will all shortly be compiled in a celebratory book.
The Winners
The judges (Senior Leadership Team) looked at all the entries and discussed the merits of each before making their final decision. The prizes for students are a certificate and an Amazon voucher and, for staff, a Tesco voucher and certificate!
STUDENT FIRST PRIZE WINNER: William in Y8 "Splash Landing" January 2021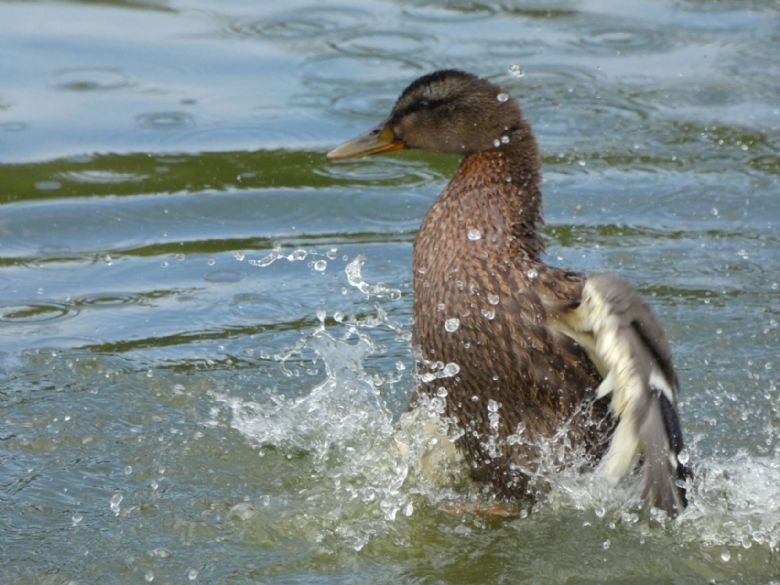 Many congratulations William! The judges really smiled when they saw this image – it uplifted everyone's spirits! Even the duck looks like it's smiling!
STUDENT RUNNER-UP PRIZE WINNER: Joshua in Y7 "Just Us" January 2021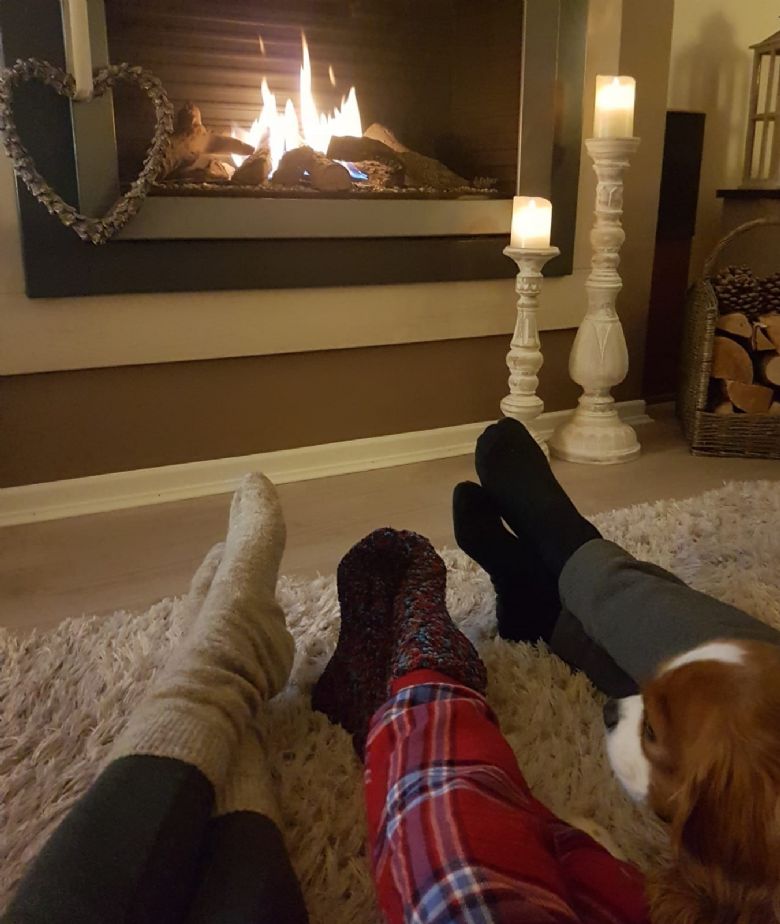 Well done Joshua – this is such a warm, cosy image we wanted to get our chunky socks on and make a hot chocolate! We loved your dog's cute little face too! A unique response to our theme!
STUDENT RUNNER-UP PRIZE WINNER: Lily Y12 "Perseverance" January 2021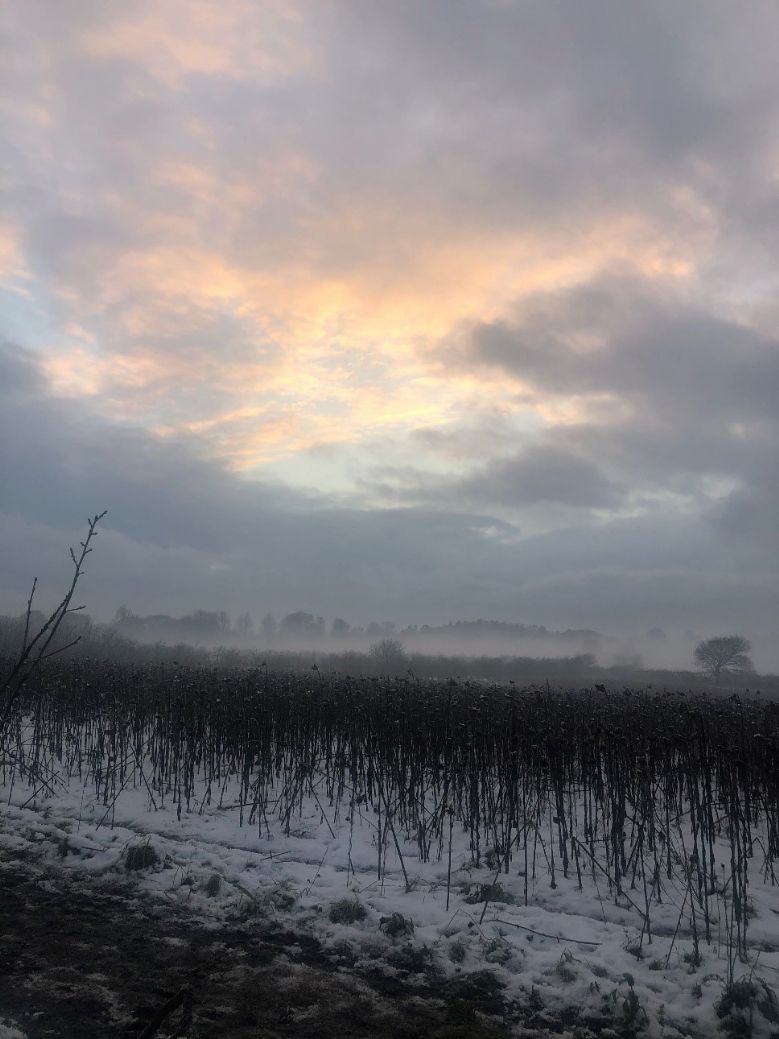 Lily says: "Although the sunflowers we see in this picture may have been worn by the weather, and bruised by the snow, I think it shows a great sense of resilience within them. Much like how everyone, throughout this pandemic has persevered and stayed so unbelievably strong. I think it's a great reminder to help us magnify how well we've done. How well we've done as individuals. The image shows how these sunflowers can seem so tired, yet still be so beautiful."
We couldn't agree more Lily! This is a beautiful image which seems to capture the cold beautifully but also strength – there is hope in the colour breaking through the clouds and we know next year this will be a field of golden yellow! Very well done!
STAFF WINNER: Mrs Cox (Catering Team) "Any Path Can Lead to a New Experience" December 2020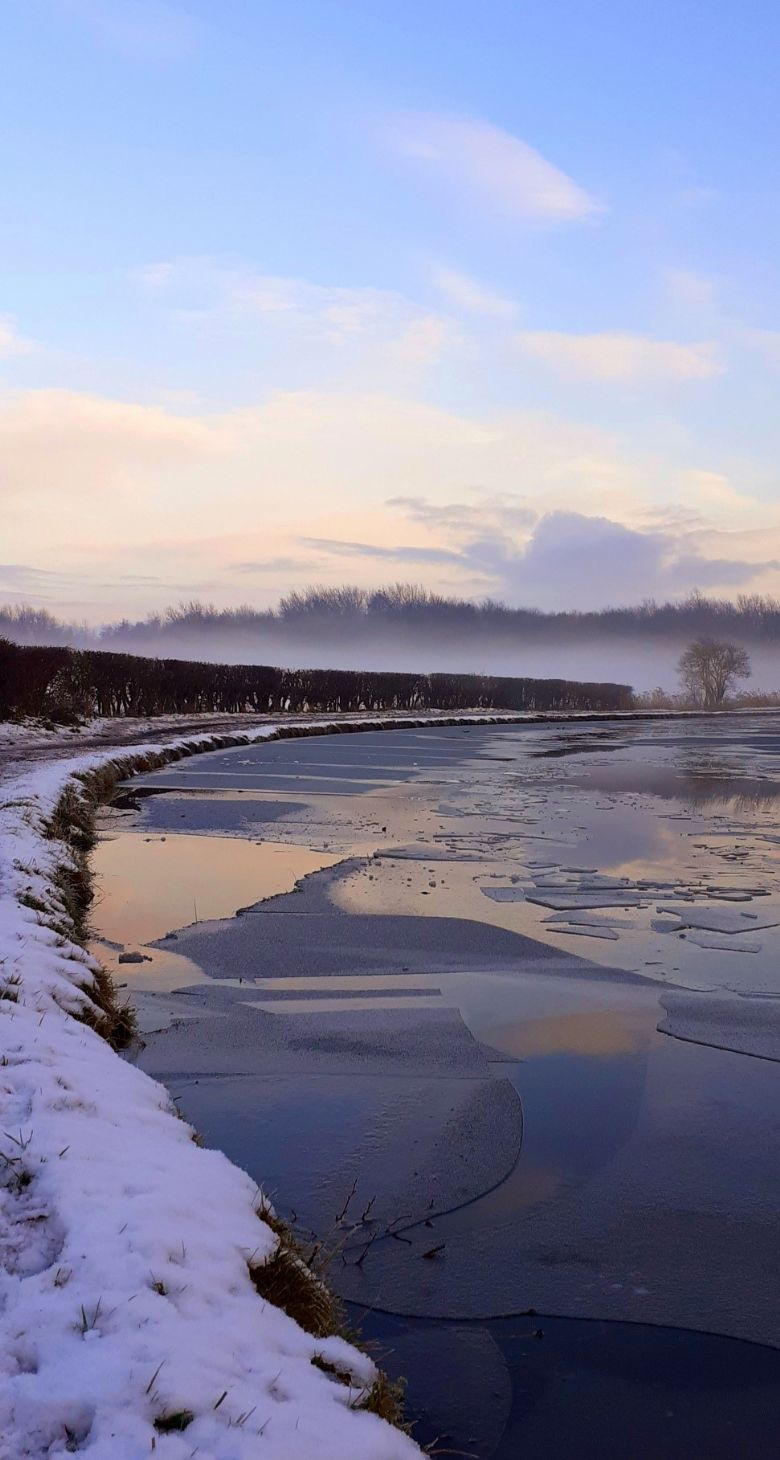 Many congratulations Mrs Cox! This is a great image of the frozen canal on the way to Lymm! The colours are stunning and the title really summed up our feelings for education too!
Thank you to everyone who submitted an entry – your work will be in print shortly – more news on this to follow!
Kind regards
Ms K Earle
Headteacher