We welcomed a very special guest to school today - BBC Five Live and Breakfast News presenter Rachel Burden! Broadcast journalist Rachel joined us to inspire students with the story of her career, as part of the BBC's #ShareYourStory roadshow, celebrating 100 years of storytelling at the BBC.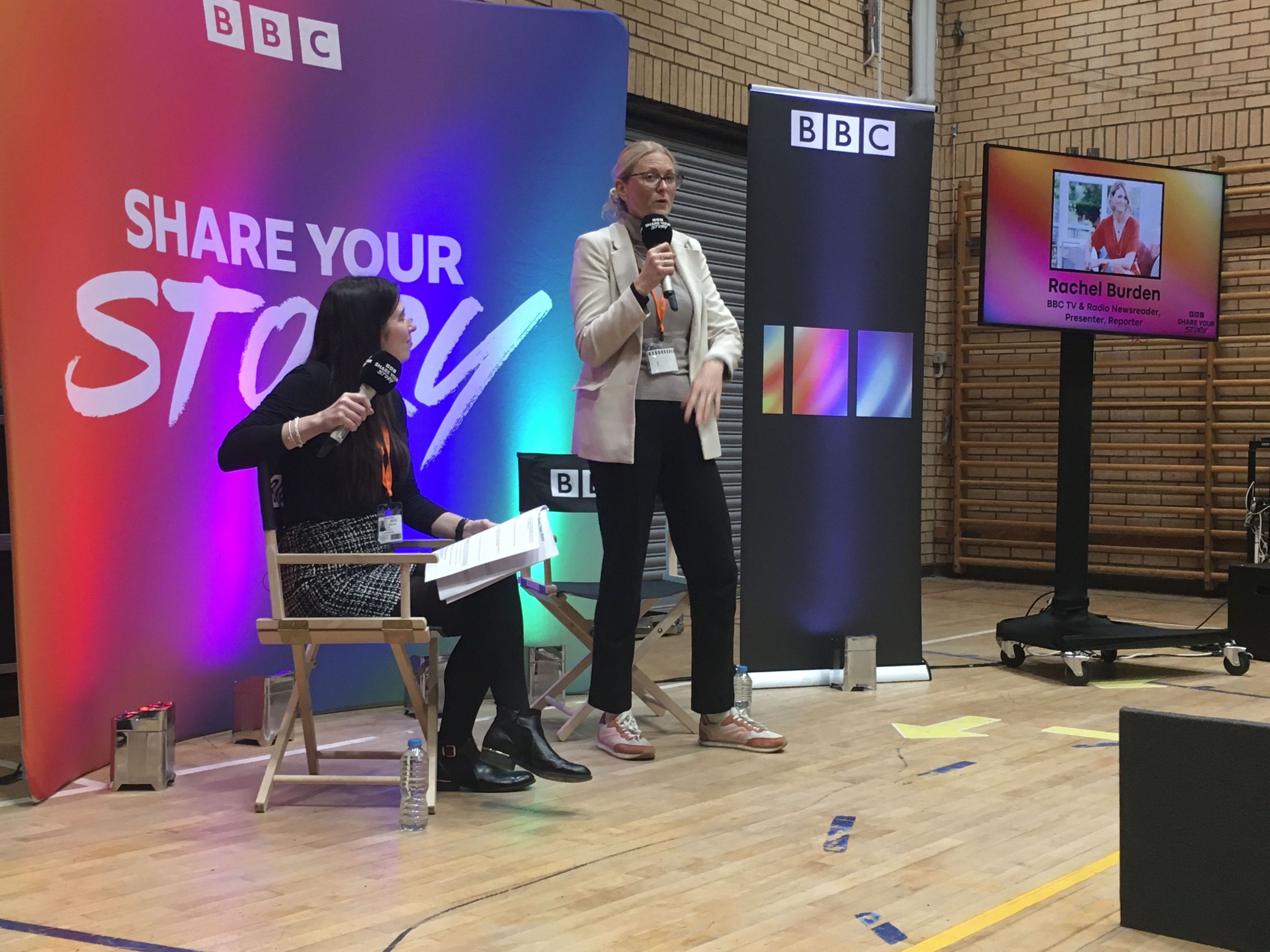 Rachel explained to students that story telling is what she does every day on her radio station, and talked about some of the big stories that she has reported on this year alone, such as the death of the Queen and the World Cup. Throughout her career Rachel has travelled the world, even as far afield as Afghanistan, when visiting the British Troops and reporting on the war there. More poignantly, Rachel shared her personal story of how she coped with the heartbreak of losing her brother at a young age.
Rachel told students: "recognise what interests you and nurture your passions as it could lead to a career one day." For anyone interested in a career in journalism, she advised, "be interested in the world around you and think about what makes news stories interesting."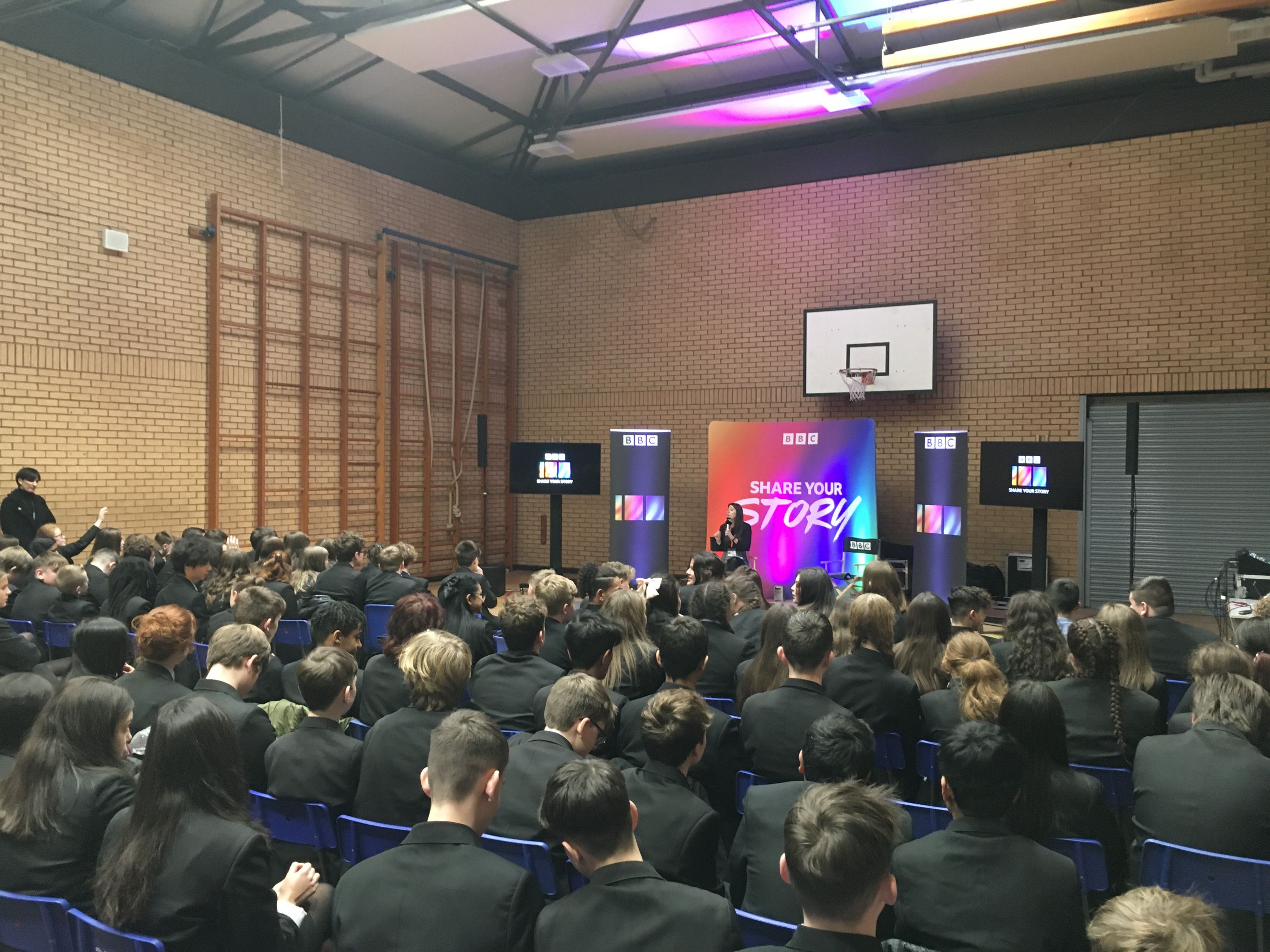 Students then had the opportunity to ask questions via a rugby ball microphone that was passed around the hall. Well done to everyone who volunteered to ask a question!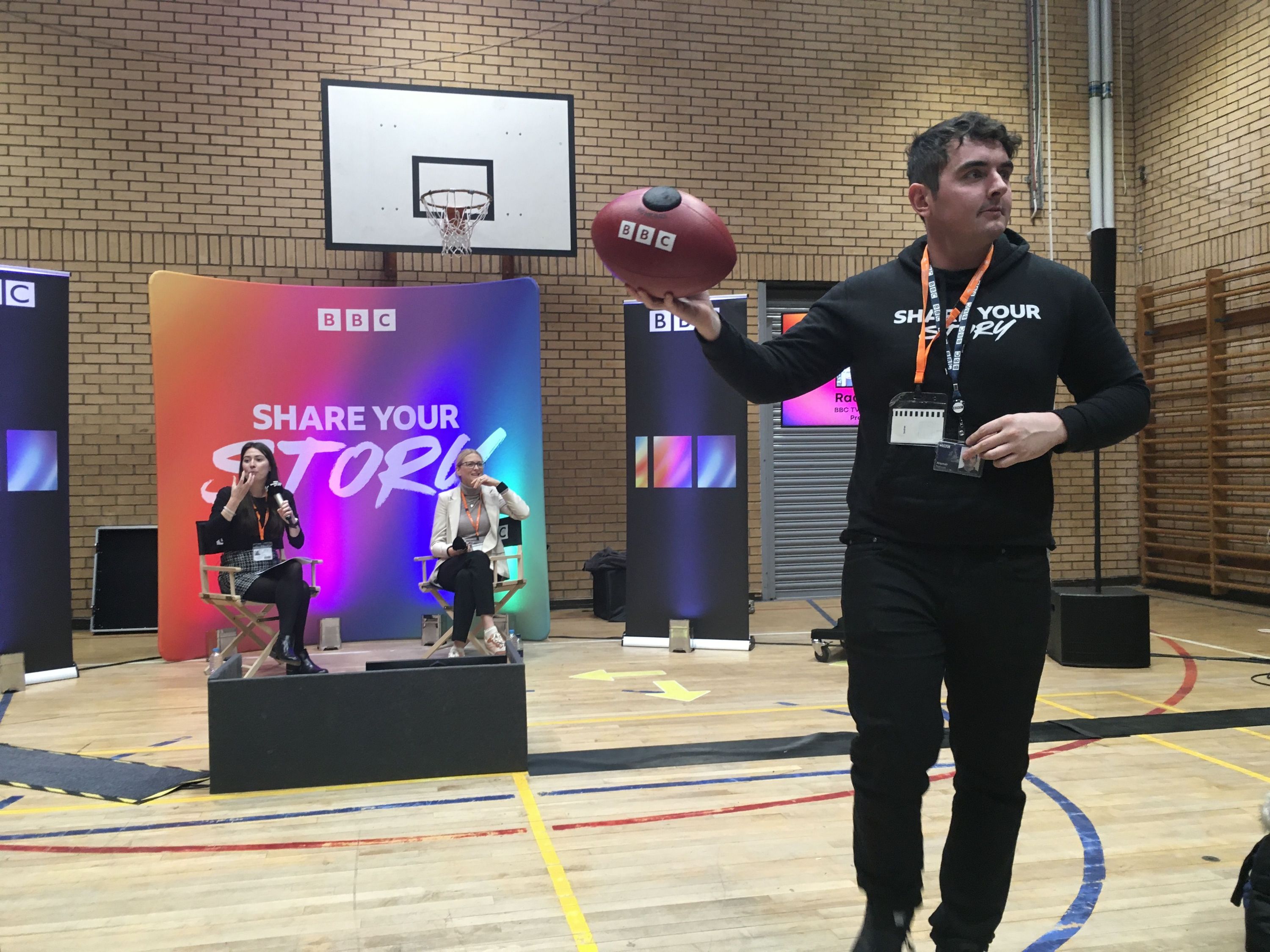 Thank you to Rachel and the team from BBC Education for visiting us and reminding us of the importance of story telling.