Find out who has made it into this week's Praise Bulletin
Drama Department
Drama Stars this week...
Year 7
Lily
Isaac
Gabia
Lydia
Talya
Thomas
Jack
Alizah
Erin
Ruby
Hollie S
James
Eve

Year 8

Year 9
English Department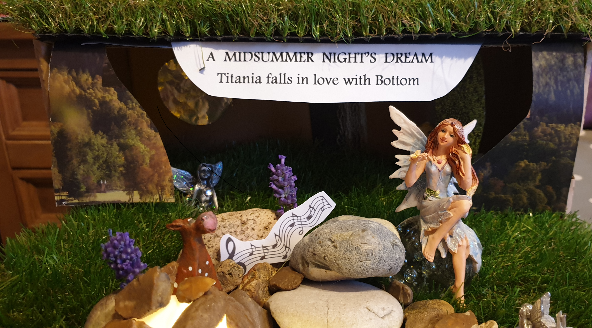 Serina (7.6) - excellent effort and standard of work in using Gothic conventions to write a sequel to a story following on from the online lesson.
Tayla (7.2) - An excellent 3D scene creation for A Midsummer Nights Dream! (see the image above of one of the scenes that Tayla has created).
Joe (8.4) - a brilliant effort in using the online lesson to help plan and write a newspaper report
Dylan (9AE3) - fantastic effort and ability to offer alternative interpretations of a poem
Elmo (10AE3) - an excellent effort in completing a response to Q5 (Creative writing) on English Language Paper 1.
Ms Greenhalgh
Maths Department
I would like to say well done to the following students who have spent time completing the Maths work set on Mathswatch:
Year 7 - Lydia (over 3 hours and 50+ questions!)
Year 8 - Talya, Hugo and Rebecca (over 60 minutes and 17+ questions)
Year 9 - Amelia, Dylan and Lucy
Year 10 - Millie, Elmo and Lucas
Mrs Hodson
Congratulations to you all for your great work this week!
K Tovey
Assistant Headteacher