The final Praise Bulletin of the term!
Dear Parents and Students,
This is our final praise bulletin of the term. It has been an incredibly challenging time over the last four months, however, despite your individual circumstances so many of you have continued to be motivated to work hard, submit work to your teachers, engage with new learning platforms like MS Teams, involve yourselves with family projects and attended face to face lessons in school. I have been continually impressed by your commitment and resilience throughout this time. I now hope you will be able to relax over the summer holidays; maybe keep up some reading or project you're interested in and be excited to return to school in September to see all your friends and teachers, who have definitely missed seeing and teaching you. With best wishes, Ms Tovey.
Below are the departmental comments from staff, individually praising you for your hard work.
Modern Foreign Languages
All the Year 9s who attended my MS Teams lesson last Thursday were brilliant! They participated fully and we all really enjoyed it.
Lots of brilliant Year 7 and Year 8 students, in particular:
7.5
Erin
Lydia
Ruby
Alfie
Alizah
Areeba
Jake
Isaac
Jack
D'Arcy
Tayla
7.3
Lily
Oscar
Tom
Bianca
Vedesai
Aimee
Well done everyone!
Ms Lees
Drama Department
This week I have been particularly impressed with the commitment and enthusiasm that the following students have shown in Drama. Students had to prepare a monologue to be performed via Microsoft Teams. A very difficult and challenging task to do.
Year 10 students:
Terri
Maddison
India
Adam
Amina
Eleanor
Stephanie
Emily
Megan
Maisie
I can say I was extremely proud and impressed by their individual efforts! Well done.
Mrs Mrozinski
Visual Arts Department
Thank you to all the students who have continually worked hard and forwarded work during lockdown. It has been very impressive to see the quality and variety of work produced.
Listed below are the following students who have gone above and beyond in sending in work regularly.
I know we will want to display all work that has been done over this period so please can all students keep all work safe and bring it into school when we return in September.
I would like to also take this opportunity to thank the Visual Arts Department: Mrs Campbell, Mrs Gate, Mrs Woods, Miss Titchfield, Mr Smith, Mrs Wagstaff and Miss Sulek, for all their enthusiasm and hard work, not only in school, but working long hours at home to provide art, textiles and graphics provision, feedback and support to all students on a daily basis.
I wish you all the very best of health and hope you all have a very safe and happy summer holiday and look forward to seeing all students back in September.
Mr Miranda
Year 7 Textiles Outstanding students:
Halle
Maddison
Leo
Areeba
Chloe
Eve
Tayla
Vedasai
Jake
Grace
Ethan
Isaac
Oliver
Tilly
Oliver
Charlie
Year 7 Art
Year 8 Art
Sophie
Bella
Herbie
Sienna
Paige
Grace
Holly
Luke
Bella
Arnas
Ronnie
Emma
Max
Year 8 Textiles
Isabel
Bella
Sophie
Shay
Baxter
Daryna
Mateusz
Year 9 Art
Year 9 Textiles
Sam
Adam
Evelyn
Iona
Lucy
Harriet
Cy
Aidan
Adbullah
Dylan
Patti
Year 10 - Art Graphics
Megan
Evetta
Dami
Andrea
Matthew
Year 10 GCSE Textiles
Evie
Isabel
Georgia
Molly-Jane
Year 10 Art
Terri
YR 11 ART
Eleanor
Yr 12 Art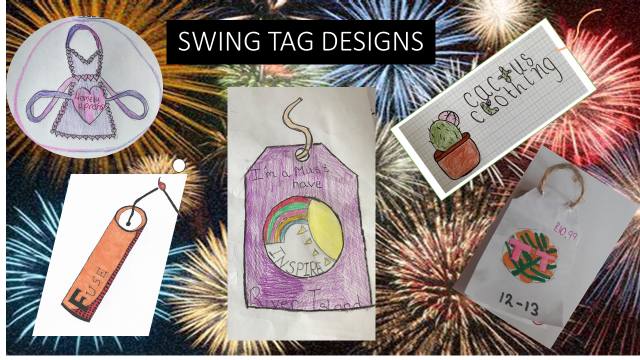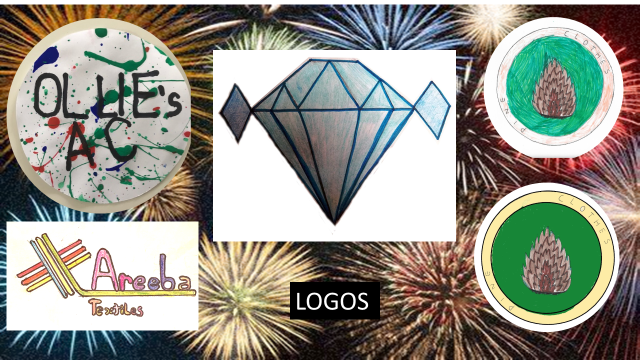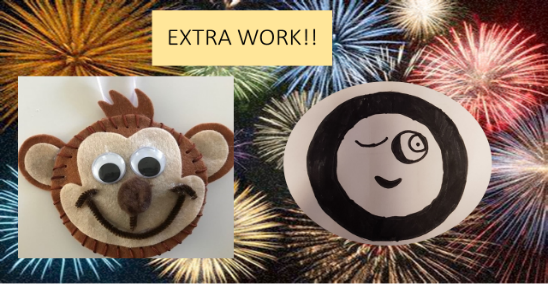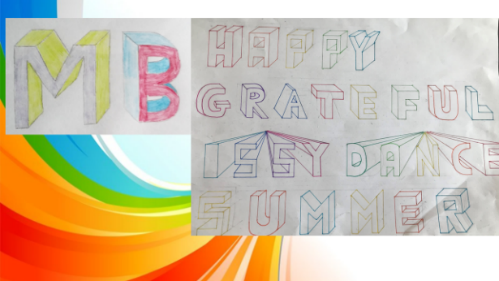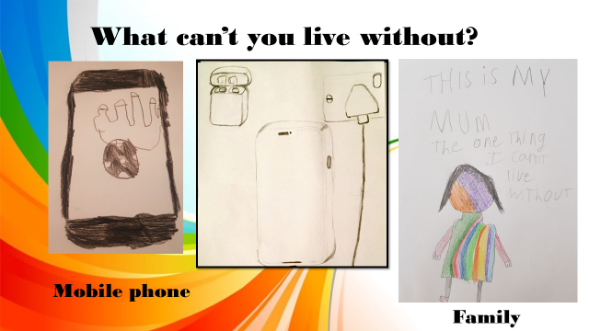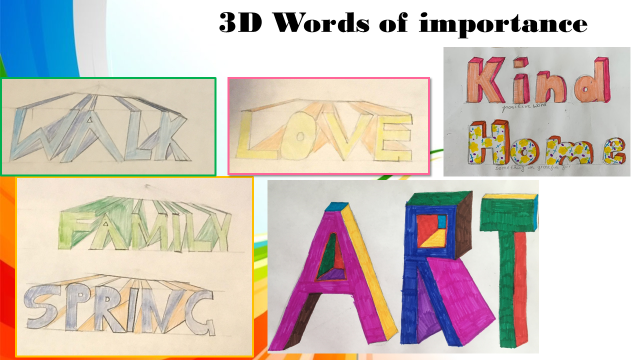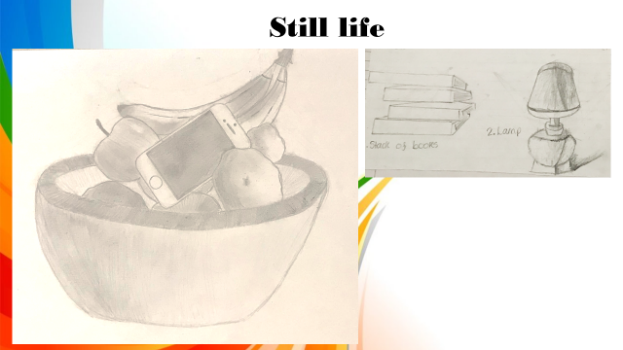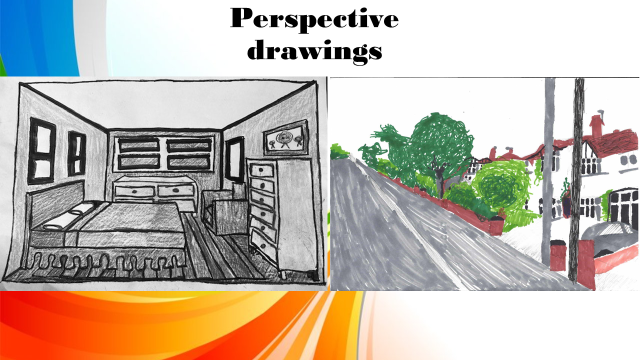 We're really proud of all the students who have sent in their fantastic artwork over the last few months. Above are some examples of Year 7 & 8's amazing work!
Textiles
Well done to the following Year 7,8 and 9 students in Mrs Gate's Textiles lessons, you have sent me some lovely work during lockdown and it has been a pleasure to feedback to you and praise all of your hard work. Thank you! Mrs Gate
Alizah (7.4)
Erin (7.4)
Oscar (7.6)
James (7.3)
Jacob (7.4)
Lilly (7.4)
Lydia (7.4)
Bianca (7.5)
Jack (7.3)
TJ (7.4)
Lily (7.2)
Isabella (7.4)
Jessica (7.4)
Elle (7.3)
Maddison (7.2)
Thomas (7.5)
Thomas (7.6)
Well done to the following Year 8 students in Mrs Gate's Textiles lessons:
Year 8
Arishmah (8.4)
Ben (8.4)
Grace (8.5)
Holly (8.2)
Joe Hiley (8.5)
Oliver (8.3)
Rebecca (8.6)
Paige M(8.2)
Jorja (8.5)
Well done to the following Year 9 students in Mrs Gate's Textiles lessons:
Year 9
Aimee (9.4)
Amelia (9.5)
Arnav (9.5)
Ben (9.4)
Jack (9.1)
Leah (9.3)
Patti (9.4)
Lucy (9.3)
Summer (9.6)
Nick (9.5)
Art
Well done to the following Year 7 and 8 students in Mrs Gate's Art lessons.
Year 7
Tanya (7.1)
James (7.3)
Thomas (7.6)
Damian (7.6)
Lewis (7.1)
Well done to the following Year 8 students in Mrs Gate's Art lessons.
Year 8
Grace (8.6)
Rebecca (8.4)
Rebecca (8.6)
Juri (8.4)
Thank you to all of my year 10 Textiles students who have been sending me work during lockdown. It has been a pleasure to see and has always made me happy to receive it! 🙂
Emily (10.4) - You have been working so hard from home on your Textiles coursework. I love your enthusiasm about the work and how creative and experimental your work is! It is always original and unique. You also act on feedback given and as a result you are continuously improving your grade. Fabulous!
Anya (10.6) - You have clearly spent a lot of time and focus when working on your Textiles portfolio during lockdown. You have listened to feedback really well and acted on it. As a result, your grade continues to improve. Well done! I am super impressed!
Kirsty (10.2) - Your portfolio is continuing to develop and improve beautifully Kirsty! Your presentation is becoming more and more creative and I cannot wait to see how you develop your research into design ideas, you have such brilliant, detailed research to be inspired by. Well done on all of your hard work this year!
Millie (10.6) - I love how your portfolio is becoming so developed and experimental. I feel that you are beginning to refine your research in a direction which really inspires you and I know that you are going to develop some fantastic ideas from all of your hard work. Well done on being so resilient too. You have come so far since the beginning of year 10. I am really proud of you.
Maddison (10.6) - Thank you for continuing to work so hard on your coursework. You always make sure that you complete the tasks to deadline and in detail. Your portfolio is so strong already and I am looking forward to it developing more creatively moving forward. Well done on all of your hard work this year!
Niamh (10.2) - Well done on the work that you have created during lockdown Niamh, it has been great for me to be able to mark your electronic portfolio and to give you feedback this term. The presentation of your work in your portfolio as it develops clearly shows that you are listening to feedback and improving your work each time you submit work. This is fabulous to see! Well done! I am already looking forward to seeing the next pieces that you submit.
Mrs Gate
English Department
A very big well done to the following pupils from Ms Warburton's 7.5 English group:
You have consistently worked hard and submitted your exceptional efforts every week throughout lockdown. Isaac and Ruby in particular have wonderful email etiquette and excelled themselves in the work they have produced. I am very proud of you.
Ms Warburton
Year 7 Online Lesson - The Gothic:
Harley, Areeba, Oscar, Rutuja, James, Jordan, Rohan, Nadia, Isabella, Katy, Serina, Jacob, Jamie, Aimee, Harry, Jack, Erin, Kai, Oliver, Thomas, Gabia, Alizah, Adam, Marshall, Ruby, Fatima, Jessica, Kai, Leo, Lily, Darcy, Miki, Isaac, Ruby, Matilda, Dana, Jamie, Megan, Sofia, Layla, Thomas, Chloe, Rohan, Vedasai, Charlie, Jessica, Issah, Daisy, Chris, Lilly, Logan, Grace, Lewis, Cristian, Poppy, Amber, Eve, Oliver, Isobel, Chris, Thomas and Ben for their contributions to the lesson Q&A.
Year 8 Online Lesson - Writing to express an opinion:
Harry, Harry, Neo, Grace, Ben, Emma, Lena, Abigail, Erin, Joe, Joe, Niamh, Mateusz, Ryan, Will, Ria, Juri, Oliver, Syed, Max, Ella, Daryna, Isabel, Maya, Ali, Ella, Arishmah, Shay, Rebecca, Oliver, Holly, Finlay, Emma, Hugo, Annabel, Liam, James, Joe, Toby, Baxter, Henry, Maisie, Campbell, Ben, Phoebe, Amy, Thomas, Diana, Isabella and Isabella for their contributions to the lesson Q&A.
7.2: Tayla
Excellent use of language and imagery to create a Gothic mood in a piece of writing. It's very apparent that Tayla transfers her love of reading into her writing tasks.
7.6: Charlie
Excellent use of language, language techniques and some dialogue to create a Gothic mood in a piece of writing.
9AE2: Abdullah
Participating in the BBC Young Reporter event and asking some really valid questions about how to spot fake news.
10AE3: Oscar
For his contribution to the online learning lessons over the half term.
Elmo
For utilising the support available, attending all the online lessons and submitting all his work for Language Paper 1 before the deadline.
Well Done to you all.
Ms Greenhalgh
Ms Hirst:
I have been so impressed with the following student's outstanding attitude to learning : consistently met deadlines, completed set work neatly and thoughtfully and shown a mature, independent approach to learning:
8.3 Paige, Holly
9.2 Cy and Zayyan
10.1 Maisie , Liv, Anya and Eleanor
12 Maddie, Charley and Evie
Mrs Parnaby:
Year 7:
For consistently working hard every week over lockdown and producing some fantastic work:
Oscar
Oscar
Thomas
Jacob
Jack
T-J
Rohan
Aimee
Lily
Lilly
Bianca
James
Year 10:
Consistently working hard and completing work:
Year 12:
All those students in A Level English Language class who have consistently handed in work every week and made online lessons so interactive. Special shout out to Laila who made a fantastic video on our subject for Y11 taster week.
Mrs Sumner:
I would like to praise Niamh and Will (Y10) for their commitment to home study. Niamh especially created an excellent creative piece of writing.
Mrs Crossley:
Excellent effort from the following students who consistently sent work of a good standard throughout the school closure. I been really impressed with their commitment to learning and I have enjoyed reading their work: Callum, Oliver, Holly, Sophie and Leah (9C1)
Emma and Maisie (8C1) have consistently sent work that they have produced with care and shown a commitment to submitting high quality work.
Mrs Bradley:
Here is a list of students who have gone over and above what was expected of them over the last 16 weeks in English.
7.1
Will - Will has consistently produced work of an incredibly high standard and has really pushed himself every week.
Gabia – as above
Dana
Erin
Year 9
Adam has produced work of a high standard, taken on board feedback and responded instantly. He has made great progress over the last 16 weeks.
Year 10
Terri - Terri has been an absolute superstar over the last 16 weeks. She has emailed two essays per week (sometimes 3), has remained focused and enthusiastic and participated well in the Online lessons. She has been truly amazing
Mohammed - has also remained focused and enthusiastic and produced excellent work
Adam- as above
Isabel
Isabel
Amelia and Olivia
I am so pleased with my year 10 class, they have made me proud!
Food
Congratulations to Maddie (Y12) for these amazing bakes that's she's done over lockdown. They are beautiful looking and I'm sure they tasted delicious!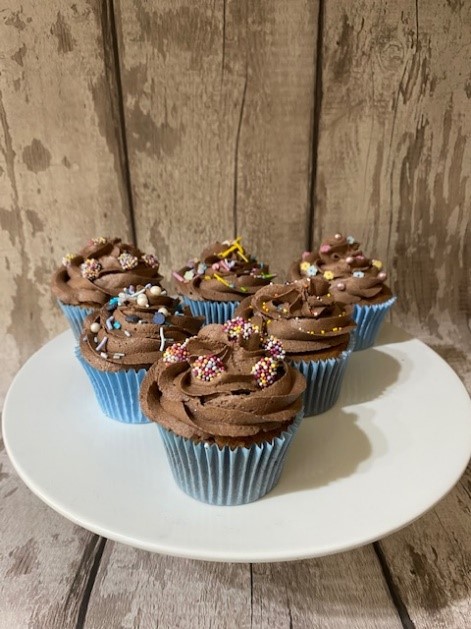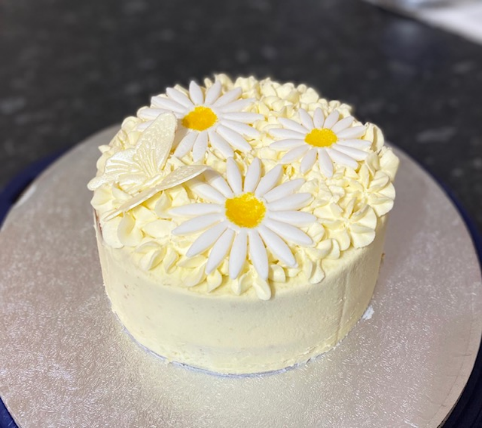 Careers Department
Well done to all of these students below, who have attended at least one of the live Altrincham College career events, which have taken place during July.
Also thanks to all of the students who have completed the Careers survey. This has really helped us to develop the careers programme to ensure it is tailored to our student's needs.
Y7- Y12s - Lily, Evie, Elise, James, Maisie, Oliver, Callum, Robert, Luke, Carl, Dylan, Jack, Fernando, Abdullah, James, Terri, Emily, Holly, Leah
Y7- Y12s - Amina, Keira, Vishva, Thomas, Grace, Isabella, Ariba, Emma, Isabel, Grace, Emma, Adam, Erin-Beau, Alexander, Aida, Vedasai, Abdullah, Rhiannon, Areeba, Ke Xin, Terri
Y10's and Y11's - Aidan, Ashley, Daisy, Harvey, Leah, Robert, Sam, Sean, Terri, Oscar
Y8's and Y9s - Adam, Aimee, Areeba, cy, Ben, Daryna, Freddie, Henry, Katrina, Leah, Leah, Jack, Niamh, Noah, Oliver, Oliver, Rebecca, Sahib, Aaliyah, Abdullah, Ariba, Emma, Evelyn, James, Jay, Theo, Nils, Megan, Ali
Congratulations to these Year 10 students, who have completed the 6 week GM Higher 'Go Further' virtual mentoring programme: Aidan, Amina, Ben, Ella, Evie, Georgia, Jack, Maisie, Talia.
Ms Mitchelmore
Maths Department
Special Recognition for Mathematics - we would like to congratulate the following students who have worked consistently during lockdown, embraced virtual learning and have kept motivated whilst working independently from home, well done!!#
Year 7
7a1 - Marshall (Most interactive Qs in the year), Areeba, Gabia, William and Thomas
7a2 - Leo and Tayla
7bc1 - Phoebe and Rohan
7bc2 – Oscar, Adam, Jacob, Lilly, Thomas and Connor
7d1 - Isaac, Lydia and Eamon (Most videos watched in the year)
7d2 - Harry (Most minutes and interactive Qs in the year), Ethan, Charlie, Oliver and Matilda
Year 8
8ab1 - Angel (Most minutes in the year), Emma and Annabel
8ab2 - Neo (Most videos watched and interactive Qs in the year), Emma and Ben
8ab3 - Libbie and Holly
8cd1 - Tayla and Joe
8cd2 - Alexander and Ella
8cd3 - Ashlea, Bella, Sania and Joe
Year 9
9a1 - Jess (Most interactive Qs in the year), William (Most videos watched in the year), Evelyn, Tanishka, Harry, Adam, Jago and Nils
9a2 – Dylan, Nathaniel, Abdullah and Ben
9a3 - Dylan, Cameron and Cassidy
9a4 - Toby
9c1 - Callum, Amelie and Holly
9c2 - Cy, Oliver and Yousif
9c3 - Nick (Most minutes in the year)
Year 10
10a1 - Maddison (Most minutes in the year), Sienna, Isabel, Sam (Most videos watched in the year), Daisy, Adam, Amelia, Olivia, and Terri
10a2 - Aiden (Most interactive Qs in the year) and Gracie
10a3 - Millie and Lucas
10a4 - Madison
10c1 – Anthea, Georgia, Charlie, Harry and Maisie
10c2 - Tiahna, Emily and Millie
10c3 - Sam, Ebhoney and Rhianon
10c4 - Matthew
Year 12 – Logan, Sian, Tom J
Year 13 – Bob
Ms Whitworth