Hi all,
I hope you've all stayed safe and used your time well this week. The weather has not been as nice for us and that may have hampered some of your plans. Staying at home is definitely harder when it's raining!
I told you last week that I was planning on baking for my local care home. I did bake, but unfortunately the results were dreadful. Mrs Eastwood will vouch for my poor food and nutrition skills. I was distracted by the many other jobs we are all juggling at the moment, and my cakes burnt. I did buy some cakes from the supermarket and delivered those instead. I know that lots of you have done things to help family, neighbours and your local community over the past weeks. These small acts of kindness are hugely important and make a massive difference.
Let's take a look at the fabulous things you've been up to this week......
Ruby 7.5: Ruby has completed some excellent work in Drama. Her script analysis is very perceptive.
Neo 8.2: Neo has completed a fantastic theatre review of Treasure Island. His comments were analytical and thoughtful.
Tayla 7.2: Tayla continues to work really hard at home and has been impressing a number of teachers. She's been baking and helping with the gardening at home. Her Drama work is fantastic.
Mrs Woods
Mrs Woods is very impressed with the talent shown by Isaac and Jake. Both have completed excellent art work projects.
Bianca 7.2: Bianca has completed some outstanding Drama work. Her work is interesting, imaginative and very creative.
James 7.2: James continues to impress teachers with his fantastic work ethic and meeting of deadlines. well done.
Holly 9C1: Holly has completed an outstanding script analysis in Drama and a thorough research task. This is great work.
Daisy - Year 7: Daisy wrote a really impressive analytical response to a script. Choices were fully explained a key Drama terminology used. Well done!
Mrs Hardy's Form Superstars:
Mrs Hardy would like to acknowledge the hard work and efforts of two superstars in her form. Corey and Ci have been working really hard. Their work ethic and enthusiasm is much appreciated.
Sophia: Sophia has completed some fantastic work on the Immune System in Biology. She has emailed to clarify content and completed all the tasks set. Well done Sophia, an independent and proactive learner!
Grace - Year 8: Grace has completed her English skills builder booklet to a high standard. She has invested a lot of time in her work and a great deal of effort.
Bianca - Year 7: Bianca has impressed Miss Mitchelmore this week with a great Science homework. It's clearly taken her a great deal of time and the standard is very high.
Mrs Lees' MFL Superstars
Year 7:
Lilly, Jacob, Lewis, Thomas, Bianca.
Year 11:
Kieran, Keira.
Mrs Gate - Year 10 Textiles:
Anya: Anya has submitted an amazing piece of work this week, as part of her GCSE Textiles Art coursework. She has obviously spent a lot of time on these two pieces: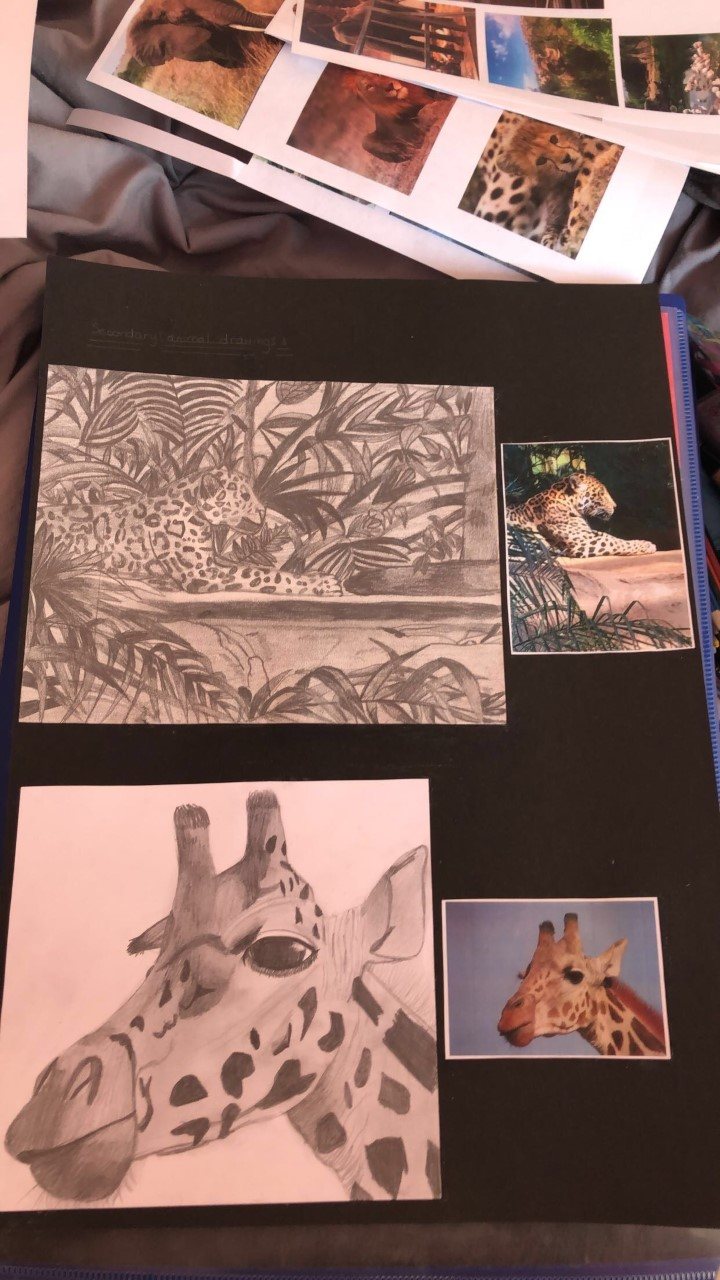 Maddison: Another fantastic year 10 student has also created some incredible artwork. Maddison is so hard working and conscientious. She always keeps to deadlines set. Maddie doesn't have the A3 paper/card at home but that hasn't stopped her from producing work. Such a fantastic effort!
Bella - Year 8: Bella has been working exceptionally hard and is determined to stay motivated and learning throughout this challenging time. Well done Bella.
Miss Greenhalgh - English
Y7
Ola: Fantastic work! Very descriptive and a brilliant attempt at using Pathetic Fallacy to engage the reader in the opening of a story.
Ollie: Multiple pieces of work!
Y8
Rebecca: Excellent persuasive speech written from a perspective of an animal seeking to overthrow Napoleon on Animal Farm.
Baxter: Several pieces of work all completed to a very good standard.
Lena: multiple pieces of work!
Oliver: multiple pieces of work!
Y9
Dylan: Romeo & Juliet plus descriptive writing.
Y10
Ellie: Brilliant attempt at completing exam-style questions for English Literature.
Oscar: Brilliant work on completing etymology sheets for Blood Brothers and exam-style questions for English Literature.
Sophie: Blood Brothers work on Educake.
Mrs Hodson - Maths
Year 7: Isaac and Lydia have made a great start to their Maths work following the Easter break completing over 3 hours on mathswatch, watching the videos but also completing loads of practice questions too (over 40 each)! Amazing work!
Year 8: Loads of great work being completed by lots of my year 8 class (8cd1), here are the names of students who have spent two hours on Mathswatch completing more than 20 practice questions for the start of the new Summer term; well done to Rulin, Talya, Sarea, Joe, Arishma and Rebecca!
Year 9 : Well done to Dylan who spent time and effort completing the Mathswatch assessment!
Year 10: Well done to Millie for making a good start to the new Summer term after the Easter break!
---
Cayden - Year 9: Cayden has completed some great English work on A Taste Of Honey. Well done.
Jacob - Year 7: Jacob has produced some imaginative and creative Drama work. Well done.
Millie - Year 10: Mrs Gate is really impressed with Millie. She consistently acts on feedback and always gives 100% effort. She's so impressed with her producing all of this at home!
Emma - Year 8: Emma has been working really hard. She is self-motivated and has an excellent work ethic. She has also been helping to look after her younger sister whilst her parents work from home. Outstanding!
Isabella- Year 7: Isabella has continued to impress with some excellent Drama work. She is conscientious and always meets deadlines.
Cy - Year 9: Cy has created an excellent outline for his play in a script writing task for Drama. It's intriguing and imaginative. We can't wait to see how it develops.
Aimee - Year 7: Aimee has produced an imaginative and detailed plot outline for a script. The work was of an outstanding quality and Aimee has clearly worked incredibly hard on this.
Louis - Year 9: Louis has been keeping busy with some really exciting vocational activities in addition to his schoolwork. As an MUFC academy player, he has been set a number of challenges by the club. He's been completing daily yoga sessions, 5km timed runs every 3 days and webex video conference Q&A's with Michael Carrick, Ole Solskjaer, Ryan Giggs, Paul Scholes and Nicky Butt. This week, we think it will be Marcus Rashford. Such exciting opportunities for Louis to be part of.
Miss Titchfield - Textiles and Art
Year 7
Isaac has been working hard in art and D.T and created great logo designs for his Apron as well as fabulous tonal drawings.
Serina, Hallie and Oliver, Oliver, Matilda, have also been working really hard creating great Textiles work. James has also been working hard creating great art work.
Year 8
Bella has drawn a room in 1 point perspective brilliantly for art as well as creating great packaging design for D.T.
Holly, Grace, Baxter and Harry have also been working hard in art and Textiles.
---
Alizah - Year 7: Alizah has written a very imaginative outline for her script in Drama. She shows great understanding of plot and storytelling techniques.
Patti - Year 9: Patti has used tremendous literacy skills writing a piece about Escher and has recreated his art really well work using tone and colour.
Grace - Year 8: Grace has created some great Drama work. Her powerpoint on scene structure was particularly effective.
Evelyn - Year 9: Well done to Evelyn for crating a superb DNA model for Science. This was an additional challenge. Such self-motivation and hard work will help you make progress despite these challenging times.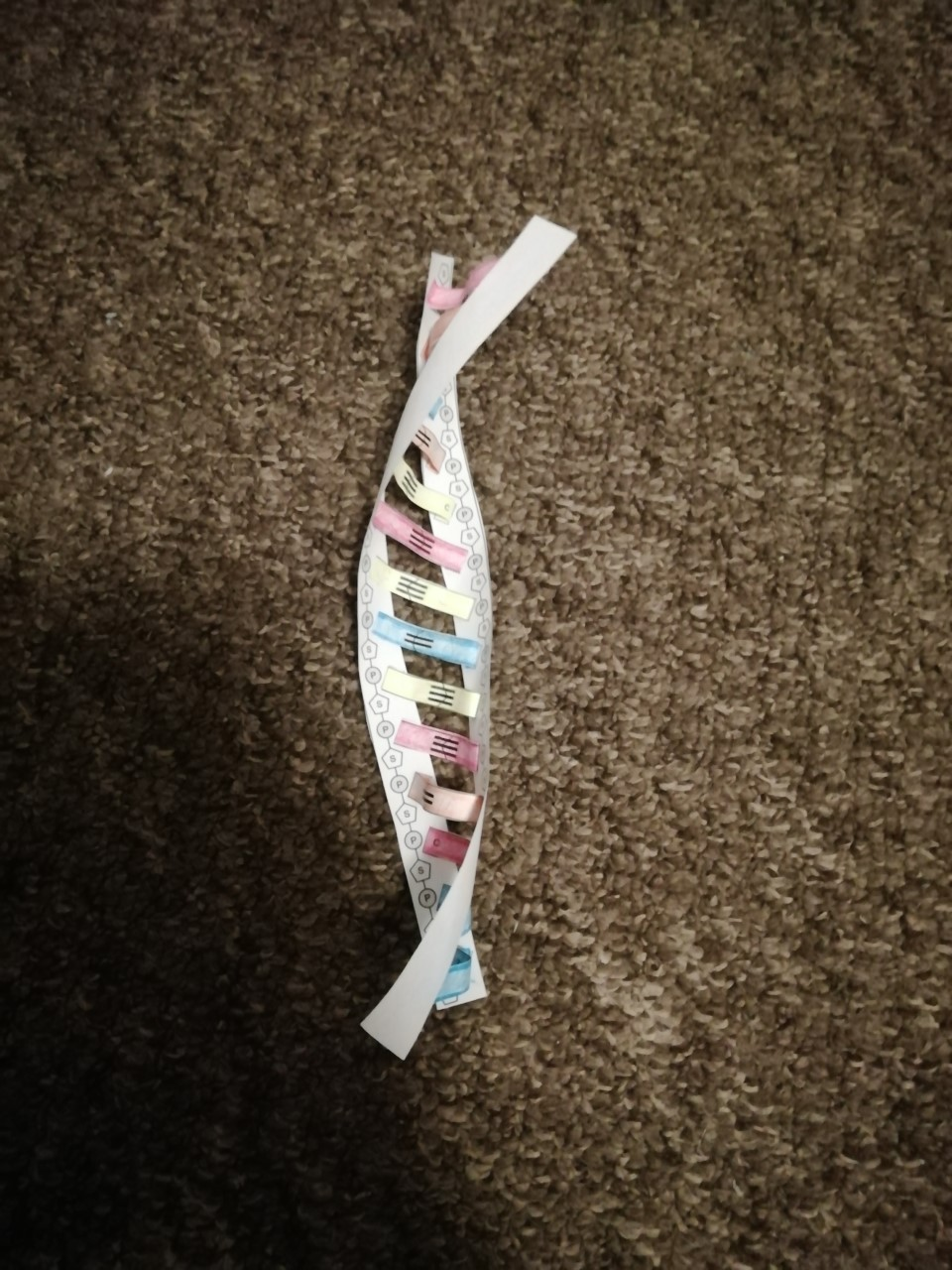 Callum - Year 9
Callum has produced a magnificent outline foe a script in Drama. It is fun, created and shows excellent initiative. Well done!
Anthony - Year 9
Anthony has developed some exciting and engaging ideas for his Drama script. Great work.
Mr Guy - History
Year 7
Alizah - continues to work hard completing work quickly.
Mia Rose - lots of effort with her project work
Jacob - working hard and hands work in quickly
Issah- working hard and handing work in quickly
Amber - continues to work hard and handing work in quickly
Issac - working hard and handing work in quickly
Ruby - good project work
Isabella - working very hard and handing in good project work and recall test scores
Year 8
Baxter - working hard and hands work in quickly
Maisie - as above
Herbie - good project work
Ria - good project work
Emma - good project work and hands work in quickly
Rulin - working hard and scored high on his recall test
Grace - continues to work hard and scored will on recall test
Year 9
Andy - working hard and handing in work quickly
Cory - working hard at home both with school work and helping in the garden
Nils - Perfect Recall test score
Adam - good project work
Cy - working really hard at home and completing additional work from his Form Tutor
Harriet - Perfect recall test score
Ben - good score on recall test
Tanishka - Perfect Recall test score
Harry - perfect recall test score
---

Bella - Year 8: Bella's Drama work has been of a very impressive standard and Mrs Mrozinski is delighted with your hard work and effort.
Serina - Year 7: Mrs Mrozinski is so impressed with your responses in Drama and looks forward to seeing how your script will progress.
Year 10 Drama
Megan, Maise and Amina have all submitted really strong theatre reviews on Girls Like That. Great analysis and understanding of theatre craft!
Your teachers are so proud of your efforts, organization and initiative throughout these difficult times. We are in this together and remember, we're only at the end of an email!
Stay safe and look after each other.
Kind Regards
Ms Murray