Hello all,
I hope this bulletin finds you and your families safe and well. Looking after your physical health is of great importance, but it's also really important to take the time to focus on your emotional health. Taking the time to consider how you are feeling, and allowing your mind and body the opportunity to relax and release any worries, can really help calm you down and help you process any anxieties. Some people feel better when they discuss their concerns with others. If you are feeling anxious, try talking to someone at home, or contact a member of staff via email.
There are also a number of online resources you can use to support you in tough times and help you develop skills and strategies to look after your mind. Headspace is an app that we have recommended before in school and one that I know a lot of young people have benefited from using.
I am delighted to begin this week by sharing with you Mrs Archaya's news. She has been working hard to help those in need and look after vulnerable people her local community.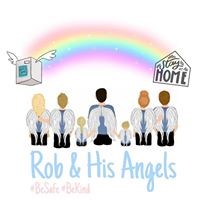 She is working with a charity called Rob And His Angels. They raised £7000 with a raffle and auction on Friday. It went so well that they are currently planning another one for the 22.05.2020. Well done for making such a positive difference!
Now let's have a look at the great things the AC Stars have been doing this week.......
Mrs Lees - MFL
Isaac (year 7) has impressed by putting his Spanish skills to good use and completing Mrs Lees' challenges. He's made Paella, sung Happy Birthday in Spanish and tried some Spanish cheese.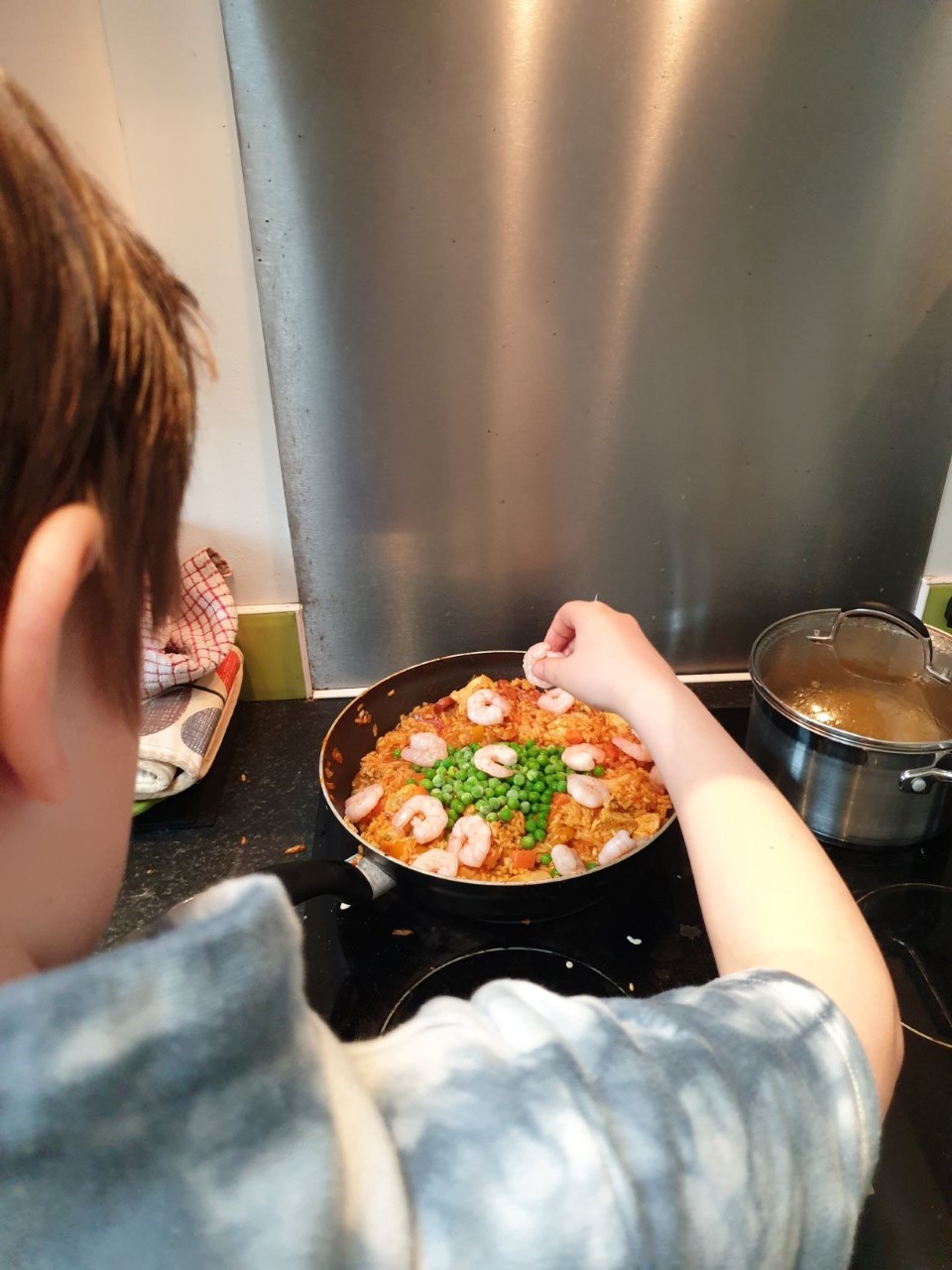 Patti - Year 9: Patti has been hard at work learning her spellings for the English spelling bee competition.
Claudia - Year 9: Claudia has impressed with her Drama script. The plot sounds like a Hollywood pitch for the next big blockbuster. Outstanding.
Abdullah - Year 9: Abdullah has been impressing with his English work and working really hard at home on various projects. Your wit and humour is much appreciated.
Maisy - Year 9: Maisy has been working really hard on English and Drama projects. Her "lockdown" poetry is emotive and though provoking.
Rebecca - Year 8: Rebecca has challenged herself this week in English and pushed herself to attempt the "Hot" tasks in the chilli challenge. Well one for being so motivated and creating great work.
Ruby - Year 7: Ruby has created an excellent script outline for Drama. Her plot, characters and suggested events are interesting and engaging.
Emily - Year 10: Emily has created some fantastic secondary research pages for her GCSE Textiles portfolio. Her work is always so creative and experimental, combining lots of different techniques and materials to produce innovative pieces. Mrs Gate is so impressed!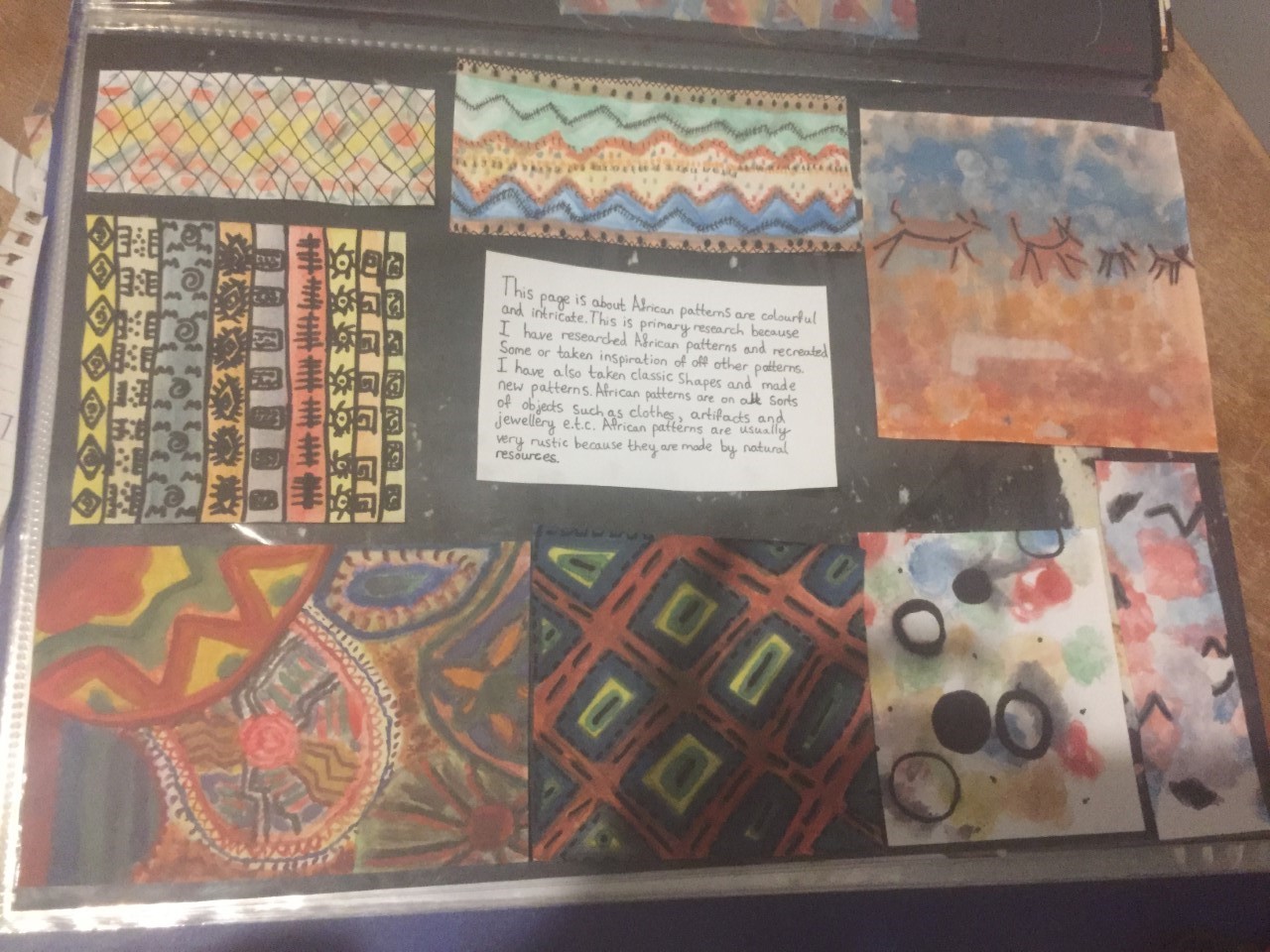 James - Year 7: James has been working really hard at home and meeting deadlines for various subjects. He has a great work ethic and is really motivated.
Alizah - Year 7: Alizah continues to work hard and meet deadlines. She always responds to feedback and creates great work across the board.
Holly - Year 8: Holly has really impressed the English department with her hard work and motivation to learn. Great job.
Paige - Year 8: Paige has worked so hard on English projects and Mrs Hurst is very impressed, as are all the English department.
Lucy - Year 9: Lucy has written some really impressive and emotive "lockdown" poetry and is working really hard on English and Drama tasks.
Grace - Year 7: Grace filmed a video blog for a Drama project. It was incredibly well structured and planned. We think she may be a future Youtuber! Excellent work.
Ke Xin - Year 7: Ke Xin has written a fantastic piece on travel. Her descriptions create powerful imagery. Graet work.
Mrs Hodson - Maths
Year 7: Well done to Charlotte, Eamon, Kai and Ruby who all completed over an hour of mathswatch work in a week watching videos and practicing questions!
Year 8: Well done to Daryna , Oliver and Lena who all completed over 100 minutes of mathswatch work in a week watching videos and practicing loads of questions!
Year 9: Well done to Cassidy and George on completing some practice questions.
Year 10: Well done to Elmo and Abi on completing some practice questions.
Mrs Hirst - English
10c1 Well done Maisie you have been an absolute star- your work shows a mature approach to Independent Learning. Lovely presentation and independent revision of quotations
10c1 Eleanor. Excellent GCSE standard essays for poetry showing a mature approach to independent learning
10c1 Skye. Lovely examples of Independent learning of vocabulary
9c2 Lucy. Lovely descriptive writing and well done for organising your home learning so well!
Year 7
Maddison. Well done for your efforts in Literacy
Year 8 - Drama
Well done to Ella. She has been so motivated in her script writing. She even asked for future lessons to be sent to her early! Amazing work ethic.
Miss Greenhalgh - English
Y7
Serina, Ola, Tilly, Grace & Katy - great effort in completing the chilli challenges so far.
Vedasai - excellent effort at writing a comparative essay using comparative conjunctions.
Y8
Neo - brilliant effort in creating a rap/song in the style of an artist but with the lyrics written by himself.
Arnas , Lucia, Bella & Emma - a great effort in completing the chilli challenges.
Y9
Dylan - excellent effort and standard of work for answering comprehension questions about the text, writing a poem and transforming a script into a letter for A Taste of Honey.
Abdullah - great effort in completing the work to a good standard.
Ella - brilliant effort at writing an acrostic poem and a letter from the perspective of a Shakespearean character.
Y10
Oscar - responding to correspondence and staying positive!
Mrs Mrozinski - Drama
Mrs Mrozinski is delighted by the work ethic and quality of work from the following pupils:
Year 7
Mirabel - Stars Wars script
Lilly - Wind in the Willows
Oliver - script writing
Year 8
Isabel - script writing
Ali - script writing
Mateusz - script writing / treasure island theatre review
Katy - script writing
Arnas - script writing
Herbie - script writing
Daniel - script writing
Talya - script writing
Shay - script writing

Year 9
Adam - script writing
Evelyn - script writing
Harriet - script writing
Nils - script writing
Lucy - script writing

Year 10
Terri - theatre review
Maddison - theatre review
Adam - theatre review
Harry - theatre review
Mrs Jones - Maths
The following students have been putting loads of effort and time into their work, both this week and last week:
Yr8 - Holly, Libbie, Alfie, Tom, Ronnie.
Yr9 - Lucy, Nick, Jack.
Yr10 - Genna, Aidan, Gracie, Ella, Jess.
Yr12 - Logan, Sian, Tom.
Yr13 - Lewis, Henry, Bob, Iraj.
Year 11 Superstar
Lily has decided to make some wash bags for medical staff to keep their scrubs in. She is going to include a panda poly print on some of them. I am sure this will generate lots of smiles from many appreciative front line medical staff. We're so proud of you for having such a thoughtful idea.
Stay safe over the coming week and remember, your teachers are only at the end of an email should you need any help or support.
Kind regards,
Ms Murray