Key Stage 4 Overview
Pupils will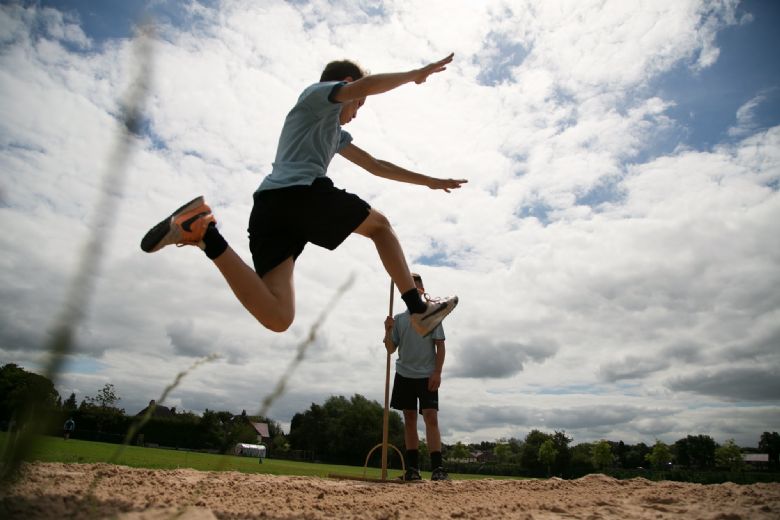 tackle complex and demanding physical activities. They will get involved in a range of activities that develops personal fitness and promotes an active, healthy lifestyle.
Year 10 and Year 11 students will have the opportunity to chose between two main pathways; Certificate of Achievement (CORE PE) or study GCSE PE.
Physical education enjoys a strong tradition at Altrincham College, and we feel that it is an important aspect of the school experience. As such, throughout Key Stage 4, all students will receive 2 lessons of PE per week, regardless of which route they choose to take. However the GCSE PE students will divide their programme into a double practical and single theoretical lesson.
Throughout Key Stage 4, students will be taught to:
Use and develop a variety of tactics and strategies to overcome opponents in team and individual games [for example, badminton, basketball, cricket, football, hockey, netball, rounders, rugby and tennis];
Develop their technique and improve their performance in other competitive sports, [for example, athletics and gymnastics], or other physical activities [for example, dance];
Take part in further outdoor and adventurous activities in a range of environments which present intellectual and physical challenges and which encourage students to work in a team, building on trust and developing skills to solve problems, either individually or as a group;
Evaluate their performances compared to previous ones and demonstrate improvement across a range of physical activities to achieve their personal best;
Continue to take part regularly in competitive sports and activities outside school through community links or sports clubs.
Please explore the links below for further information relating to the study options available at Key Stage 4.