Key Stage 3 Overview
Students should build on and embed the physical development and skills learnt in Key Stages 1 and 2, become more competent, confident and expert in their techniques, and apply them across different sports and physical activities.
They should understand what makes a performance effective and how to apply these principles to their own and others' work. They should develop the confidence and interest to get involved in exercise, sports and activities out of school and in later life, and understand and apply the long-term health benefits of physical activity.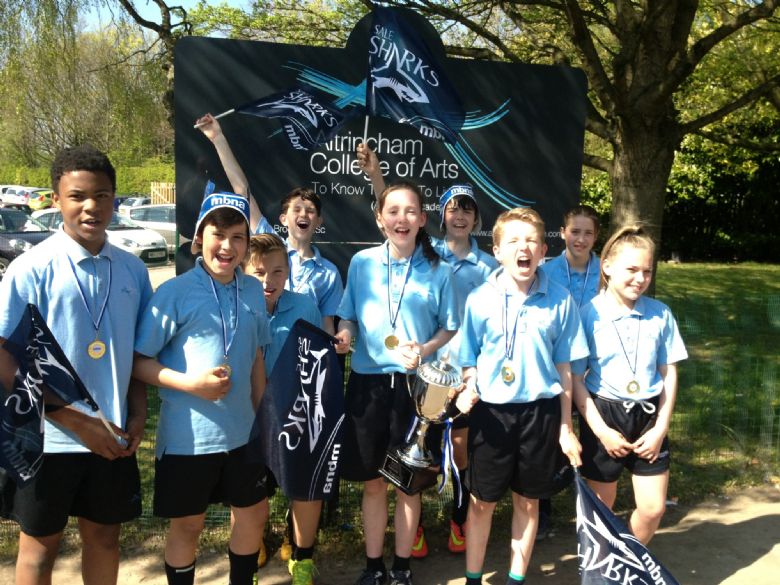 Students are taught in single gender, mixed ability groups in Year 7 and the level of work covered will depend on prior attainment.
The PE Department divide the CORE PE curriculum into 4 blocks outlined below.
Year 7

Term 1 (Block 1)

Rugby
Football
Basketball
Netball
Invasion Games
Gym/Dance

Term 2
(Block 2)
(Block 3)

Gym
Invasion Games
HRF
Football
Dance
Badminton

OAA
Table Tennis
Dance
HRF
Volleyball
Tennis (Indoor)

Term 3 (Block 4)

Athletics
Cricket
Tennis
Rounders
Athletics
OAA
Year 8

Term 1 (Block 1)

Rugby
Football
Basketball
Netball
Invasion Games
Gym/Dance

Term 2
(Block 2)
(Block 3)

Gym
Invasion Games
HRF
Football
Dance
Badminton

OAA – YLA 2
Table Tennis
Dance
HRF
Volleyball
Tennis (Indoor)

Term 3 (Block 4)

Athletics
Cricket
Tennis
Rounders
Athletics
OAA – YLA 2
Year 9

Term 1 (Block 1)

Rugby
Football
Basketball
Netball
Invasion Games
Gym/Dance

Term 2
(Block 2)
(Block 3)

Gym (Vaulting)– G-
Invasion Games
HRF
Football
Dance
Badminton

OAA – YLA 2
Table Tennis
Dance
HRF
Volleyball
Tennis (Indoor)

Term 3 (Block 4)

Athletics
Cricket
Tennis
Rounders
Athletics
OAA – YLA 2