Key Stage 3 Overview
Upon joining us in Year 7, all students will participate in music lessons, providing opportunities for group interaction, individual thinking, creativity, appreciation and the development of personal skills. We firmly believe that music plays an important part in the education of the whole person and so encourage all our Year 7's to take advantage of the fantastic curriculum, and offer of music lessons.
Year 7 Curriculum Overview
Term 1
Units Covered

Simple Part Singing & Control of Voice

Reading & Playing Music

The Elements of Music

Focussed listening and simple composing

Using the keyboard

Reading the Treble clef

Term 2
Units Covered
Note Values and Note Names

Reading & Performing rythms

Being creative with rhythems

Polyphonic Rhythms

The Samba music of Brazil

Reading and playing music in a class band

Term 3
Units Covered

Band Skills & Ensemble work:

Using the drum kit
Using the Guitar
Using the keyboard

Instruments of the orchestra

Composing
---
Year 8
Year 8 is structured so that students will have two 9 week modules of music in a small half-class group. In the other 18 lessons they will be get an additional Art lesson.
Although this structure cuts down the amount of time students have in music lessons it means that the lessons they have are highly concentrated and very well resourced. Generally these lessons focus around gaining instrumental skills that are made easier to access because of the smaller groups. The experience students gain of music in Year 8 is very enjoyable as it is enhanced by the group sizes and the quality resources we can use.
Year 8 Curriculum Overview
First nine week module
Students are now expected to make good use of the Jam-pods for group work.
Initially they have to learn how to use the Jam-pods and how to play the instruments attached to them. They are expected to develop ensemble skills which could not easily be taught without the availability of so many instruments.
Students will:
Investigate the musical impact of a film trailer. They find out what kind of music composers create to make an Action film trailer exciting and appealing.
Identify specific musical techniques and learn key words.
Study the trailer for the film Gladiator and learn to play an especially composed piece that exemplifies the character of that film.
Practice and perform their music giving attention to accuracy and ensemble skills.
Study another film trailer and identify the way musical techniques are used to create excitement and danger. Students are then challenged to use the knowledge they have gained about this genre of music to create their own score for the film trailer we have studied.
Second nine week module
In this module students gain the opportunity to work in small groups to learn to play the Ukulele. They learn how to tune the instrument and to play chords on it to accompany popular songs. We will perform and record these songs together as a class. They will research the history of the instrument and familiarise themselves with its origins.
Later in the module they will develop their ensemble skills by learning to play a number of pieces using the Jam-pod instruments. They will improve their instrument skills and their listening and performing skills.
---
Year 9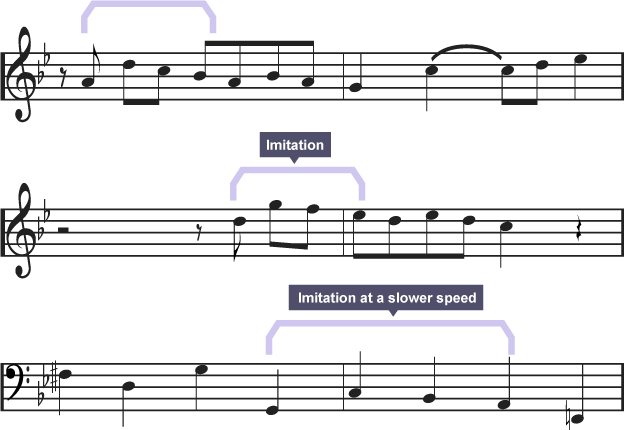 As in all years, these classes have one music lesson a week. We follow half-termly projects which are planned to broaden students' knowledge and understanding of music.
Each project will have a strongly practical base so that the music is experienced, but we will also acquaint ourselves with the theory and historical context behind the music.
Year 9 Curriculum Overview
Term 1
Units Covered

Reading music and playing arrangements of contemporary songs the pupils will know.

Using ensemble skills to play this music in groups.

Learning about the creation of concords and discords.

Finding out how to construct and play triadic chords.

Learning to play the twelve Bar Blues, and learn about its history and development .

To recognise the primary triads.

Term 2
Units Covered

To learn about major and minor scales, and in particular the Aeolian Mode.

To learn to play pieces in the Aeolian mode such as a theme from Lt Kije or The House of the Rising Sun

To compose music using the Aeolian mode.

To research Dance House music which uses the Aeolian mode.

They will complete a project on Hip-hop music exploring the style and culture.

They will compose music In this style.

Term 3
Units Covered

To explore the social and musical characteristics of Reggae music, and in particular the music of Bob Marley and UB40.

To complete their KS3 music education by practicing and perfecting a live performance or composing and performing a song.

This will take the form of a small competition.