Key Stage 3 Overview
The Drama curriculum for a KS3 student in Years 7, 8 and 9 is delivered in one period a week.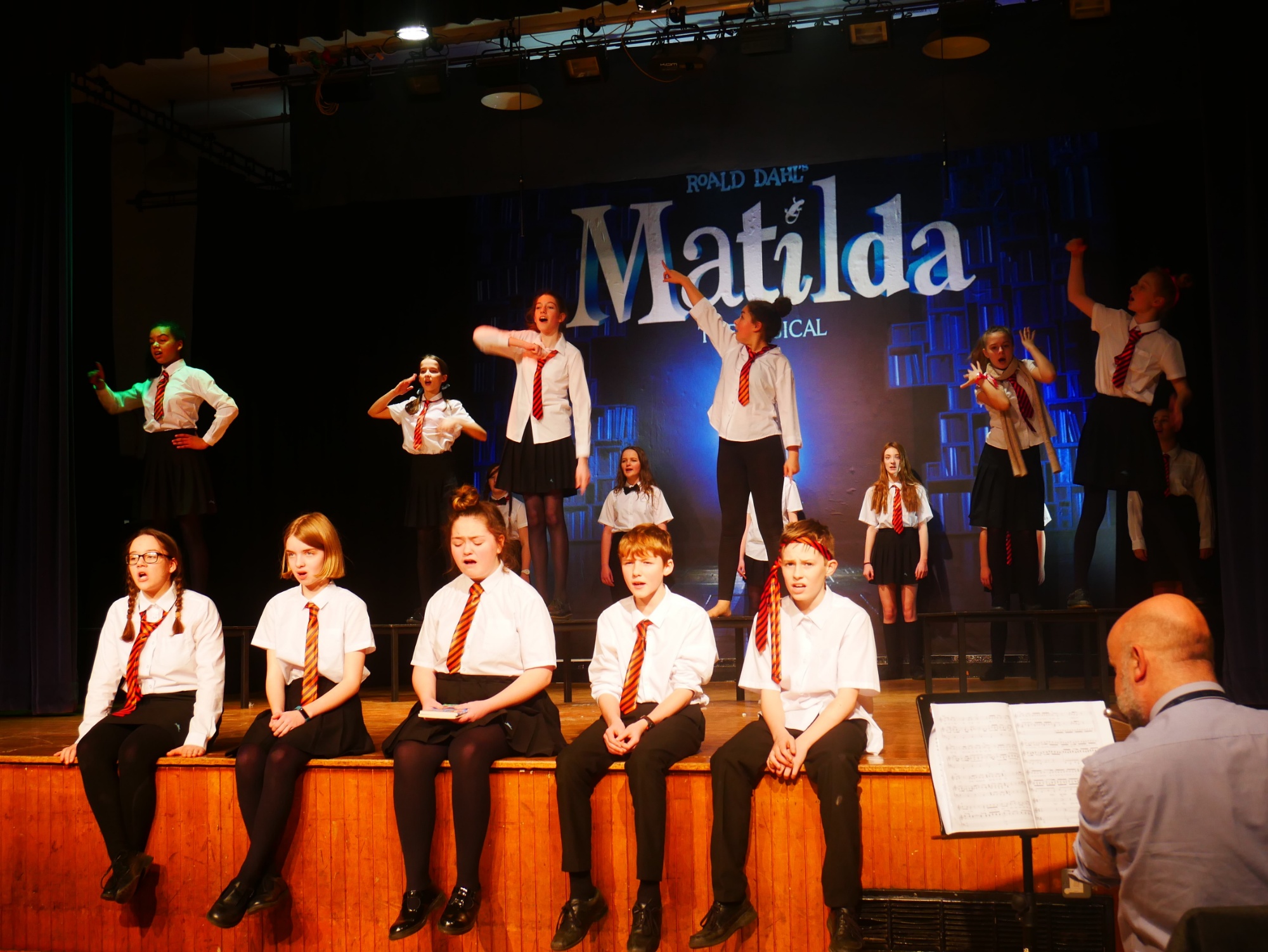 In Year 7 the emphasis is largely on drama skills and co-operation. The work at this level encourages the development of trust and clarity and control in vocal and physical expression and a basic understanding for stage space and performance disciplines.
In Year 8 these foundations are strengthened through further exercises in improvisation at more advanced levels focusing on the development of characterisation and empathy. By year 9 pupils will have a secure knowledge of the drama skills and key words.
Pupils are regularly set independent learning projects. Scripts are provided by the department and it is each pupils individual responsibility to make sure that lines are learnt and that independent rehearsal has taken place.
Key Stage 3 Curriculum Overview
Year
Term 1
Term 2
Term 3

Year 7

Early Days

James and the Giant Peach

Charlie and the Chocolate Factory

Beauty and the Beast

Rogan's Fair

Mission Impossible

Year 8

Darkwood Manor

WW2

Mr Stink

George's Marvellous Medicine

Spears Sports

Living With Fear

Year 9

The Curious Incident of the Dog in the Night Time

Our Day Out

Cyberbullying, Riots, Sex and Relationships

Arson About

Crime and Punishment

Dr Jackal and Mr Hyde