New Assessment and Reporting System KS3
---
As you may already be aware, the government has now removed National Curriculum Levels. All secondary schools are now free to develop their own systems to use with students and report to parents.
As well as this, there will also be the introduction of a new numbered grades system for GCSE exams. These new numbered grades will range from 9 – 1 replacing the current A* - G grades.
In Summer 2017, students' GCSE English and GCSE Maths exam results will be graded from 9 - 1 in this new system and from summer 2019, all GCSE subjects will be graded this way.
It is hoped that the changes to the grading system will help to provide more differentiation between the highest and lowest performing students.
It is worth noting that the new GCSE grade 5 is equivalent to the current top of a grade C, and is already being referred to as a "good pass" by the Department for Education. This will undoubtedly become the new benchmark figure that further education establishments and employers ask for. (See table below).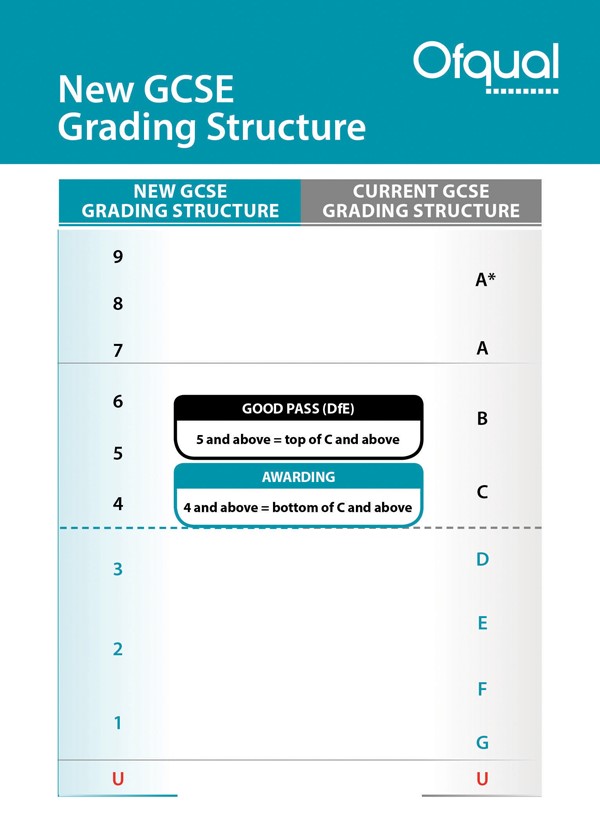 Secondary schools are given targets to meet for each student which are based on the scores attained in their Key Stage 2 SAT tests taken in Year 6 of primary school. The targets generated are bespoke for each child and are referred to as their 'Minimum Expected GCSE Grade'. (This is something that has always been in place).
On your child's report you will find their minimum expected GCSE grade for each subject as well as very specific targets for improvement i.e. what they need to do in order to make further progress. You will also see one of four comments for effort, behaviour and homework. A description of these four comments can be found in the chart below.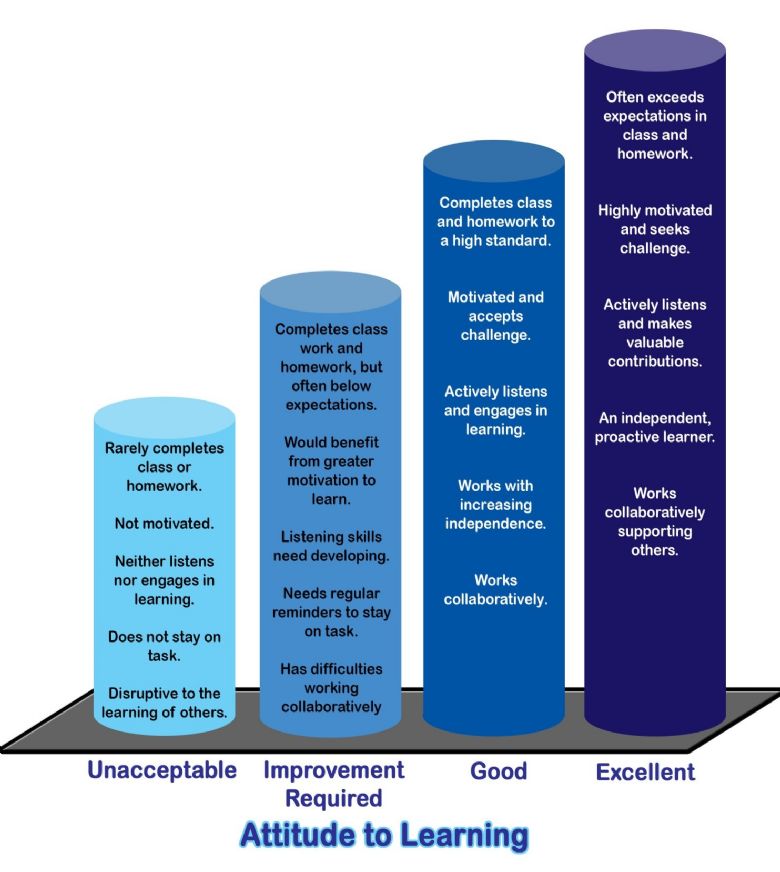 You will receive one of these reports with targets for improvement towards the end of the Autumn and Summer terms. The Spring report will not contain any targets for improvement as the expectation is for parents to attend parents' evening in order to discuss the relevant targets directly with members of staff.