Welcome to the Visual Arts Department
---
All the staff in the Visual Arts Department work together to encourage and support all pupils. Art and Design perfectly complements the other subjects your child experiences on a daily basis, allowing time to reflect and use their creativity.
Essentially whether you are in year 7 or year 11, Art and Design, Textiles, Creative Media and Graphics is learning in a vocational context. It helps to build a child's confidence, competence and motivation (See links below for more details about each key stage).
Meet the Art Department
The department team consists of ten members of staff. These are:
| | |
| --- | --- |
| Name | Title |
| Mr R Miranda | Head of Visual Arts |
| Mrs J Campbell | Teacher of Art |
| Miss P Walmsley | Teacher of Art, Graphics & Media |
| Mrs G Wright | Teacher of Graphics & Technology |
| Mrs G Wagstaff | Teacher of Art & Textiles |
| Mrs K Gate | Subject Leader of Textiles and Fashion Design & Production |
| Mrs S Blakey | Community Arts Coordinator & Teacher of Art |
| Miss G Thorpe | Art Technician |
| Miss A Day | Textiles & Fashion Technician |
Curriculum Overview
The Visual Art Department at Altrincham College firmly believes that art is all around us, and that; in all its forms, provides us with the material that society is built upon.
From the clothes we wear and the daily objects we use, to the images we see and the buildings we live in, Art is absolutely everywhere in our lives, 24/7.
The Visual Arts department is committed to preparing its students for commercial and vocational careers in a wide variety of media.
Artist in Residence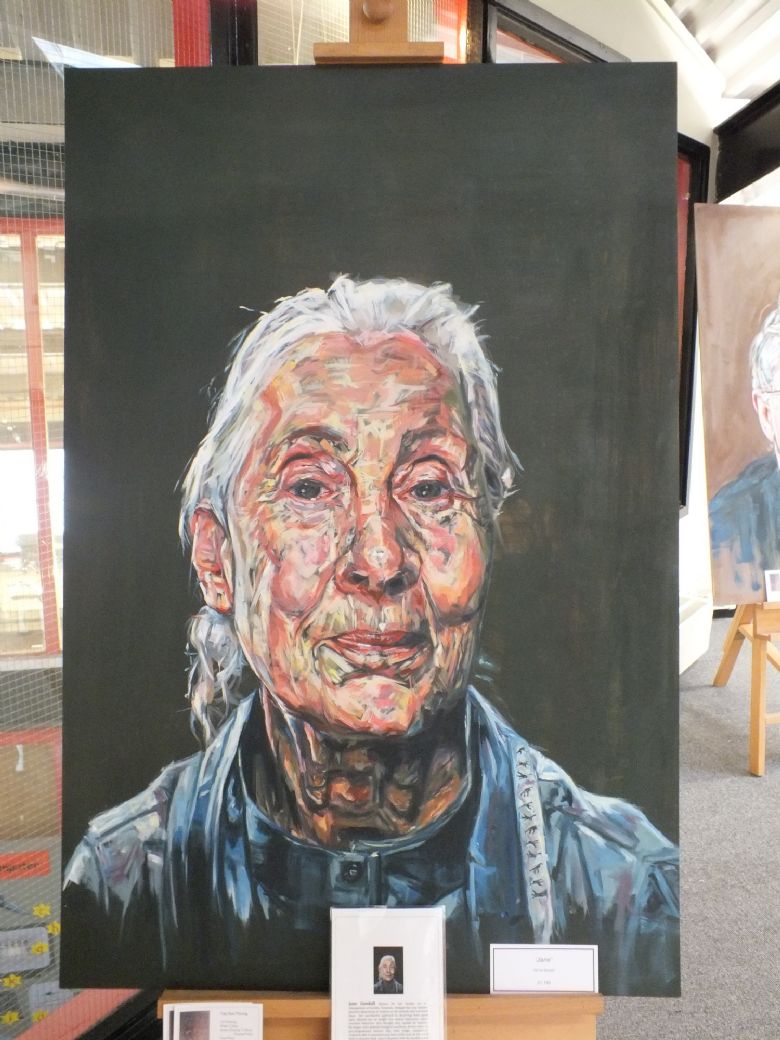 We have had a ceramicist as our Artist in Residence for 2 years and we are seeking to appoint a new artist.
Facilities
In the main school, we have a range of Arts, Textiles and Graphics rooms, all of which are well-resourced with materials and equipment.
We have four Art rooms, one Textiles and one Graphics room in main school as well as a pottery room and two kilns.
In our state of the art Sixth Form, we have two professional Art and Fashion teaching studio's, both of which are spacious, well-resourced and fully equipped to allow our students to have an outstanding learning experience in a range of A-level and vocational courses.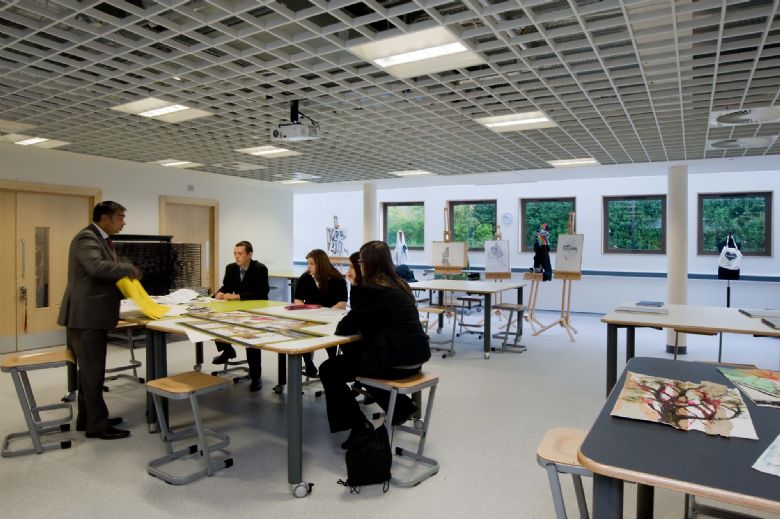 The school gallery is a wonderful space in which visiting artists and our own students are able to be exhibited alongside each other in the many exhibitions throughout the year.